China Says 12 Coronavirus Cases Remain in Wuhan, None in Serious Condition
Chinese officials have said only 12 confirmed cases of the novel coronavirus remain in the city of Wuhan, and none of them are in a serious condition.
The National Health Commission said in a release published Sunday that no new cases had been reported in Wuhan, and added that the number of suspected infections was at zero.
A spokesperson for the Chinese government department also said the number of new patients in Wuhan stood at zero as of April 26.
The city in China's central Hubei province is believed to be the epicenter of the novel coronavirus outbreak, having first reported cases of unexplained pneumonia to the World Health Organization on December 31 last year.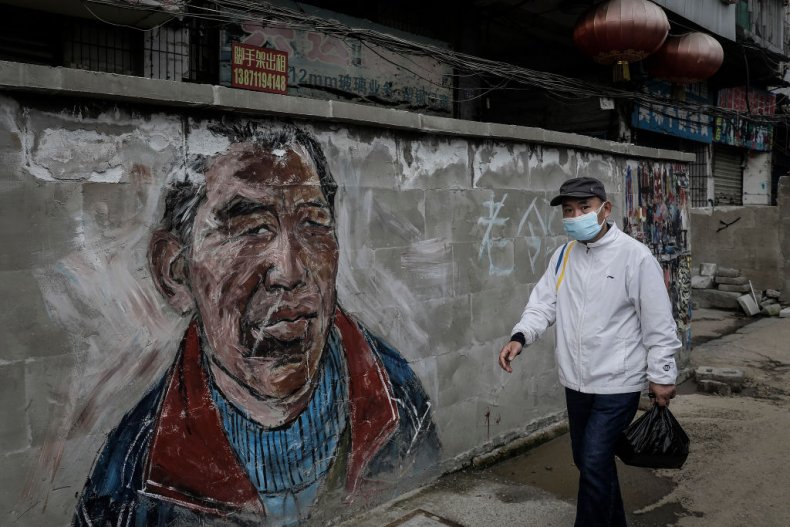 "The latest news is that by April 26, the number of new coronavirus patients in Wuhan was at zero, thanks to the joint efforts of Wuhan and medical staff from around the country," Reuters reported National Health Commission spokesman Mi Feng saying at a Sunday briefing.
"On April 25, Hubei province reported no new cases of confirmed infections, no new cases of suspected infections, and no deaths," China's National Health Commission said in a statement.
After adding that 11 patients in Wuhan had been released from hospital after being cured, the press release added: "Hubei had reported 68,128 cases of confirmed infections (including 50,333 in Wuhan) and 4,512 deaths (including 3,869 in Wuhan).
"In all, 63,604 patients had been cured and discharged from hospital, including 46,452 in Wuhan. There still remained 12 confirmed cases (all in Wuhan), with no cases in serious condition. There were no suspected cases."
Reuters reported that there were no remaining cases in Wuhan hospitals on Sunday. While the National Health Commission spokesman said there were no new coronavirus patients, it is unclear whether any of the 12 people with existing cases of disease are in a hospital.
When subtracting the number of people cured and discharged from hospital from the total number of cases in the city (excluding those who have died), 12 cases are unaccounted for.
Newsweek has contacted the Chinese embassy and National Health Commission to confirm whether any of the 12 people who still cases of novel coronavirus are being monitored in hospital.
Questions have been raised about the accuracy of figures published by Beijing in recent weeks after more than 900 novel coronavirus cases appeared to be wrongly counted as recoveries in the country.
Chinese authorities also revised the COVID-19 death toll in Wuhan this month, increasing the count by around 50 percent, or more than 1,200 additional deaths.
A study from the Hong Kong University School of Public health, published by The Lancet journal on Tuesday, has also estimated that the number of COVID-19 cases in China was around four times the amount identified by February 20.