China Changed How It Defines 'Confirmed' Coronavirus Cases—Here's Why That's a Problem
By changing the definition of what constitutes a confirmed case of the new coronavirus, China is making it difficult to understand the situation and evaluate response measures, according to a former U.S. Centers for Disease Control and Control (CDC) "disease detective."
"When those numbers come out, everyone looks at each other like, What are you talking about? What does this data actually represent? Are they valid? How can they compare with what we were told three days ago? Dr. William Schaffner, a professor of preventive medicine and infectious diseases at Vanderbilt University Medical Center, told Newsweek.
On Monday, new coronavirus cases surged to 71,429, a nearly 20,000 increase from the previous day. The World Health Organization (WHO) attributed the dramatic increase to the inclusion of clinically diagnosed cases, as reported by China, into the total confirmed cases number. That figure originally included only cases that were confirmed by laboratory results.
Cases have since risen to 75,748, according to a WHO report on Thursday, but it's possible that number could decrease because China will no longer incorporate clinically diagnosed cases, which are confirmed by a doctor instead of through test results. In the coming days, the WHO expects some clinically diagnosed cases to be discarded after test results come back negative.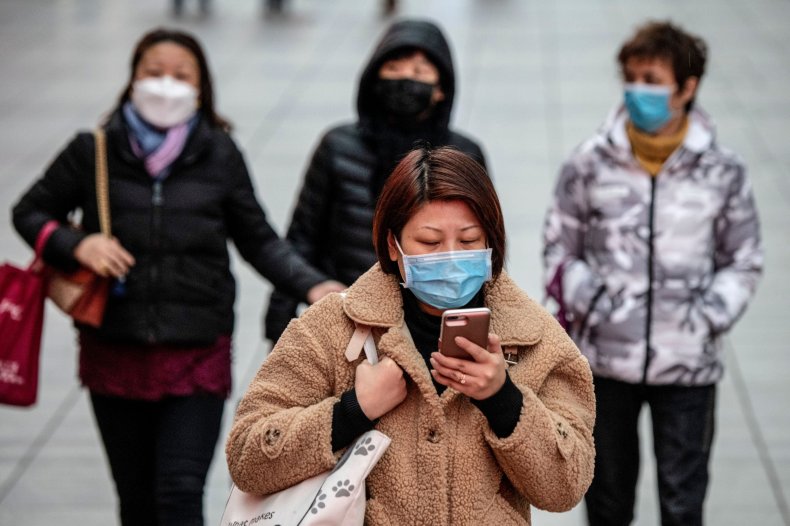 Creating a case definition and sticking to it was a point hammered home in the first lecture Schaffner received at the CDC, where he worked as an epidemic intelligence service officer—or a "disease detective," as he phrased it—for two years. It's something done at the "front end" of an outbreak and is "Epidemiology 101," according to Schaffner.
Although there will be real cases that don't fit the definition, assigning firm parameters to what is and isn't a case gives experts and the public confidence in the data and the experts' ability to assess the situation. Now that case definitions have changed, Schaffner said, experts are "a bit at sea" and skeptical that they can draw "reasonable conclusions."
"Is the epidemic continuing? Is it increasing? Is it waning? We can't tell because the case counts vary over time," Schaffner said.
To curb the spread of the virus, Chinese officials prohibited travel into and out of Wuhan, the epicenter of the outbreak. The city is still under quarantine, and Schaffner explained that changing the case definition could make it difficult to evaluate if that measure actually worked.
If cases were counted the same way over time and they started diminishing, the professor said, officials would be confident in the data and have a "sounder foundation to alter our policy." They'd know they could "ease up" on the quarantine because reliable data showed the epidemic was diminishing.
"But if you change the ground rules, everybody looks at the data and we're scratching our heads," Schaffner said. "We don't know exactly where we are, and I'm sure our colleagues in China are probably puzzled also, God bless them."