China Coronavirus Is Spreading—What Precautions Is the U.S. Taking and Is There a Vaccine?
The international spread of a mysterious new virus from China, including one case in the U.S., has prompted health officials in North America to introduce a range of precautions.
The patient from Washington state had recently returned from Wuhan, a central city in Hubei Province, where an outbreak of viral pneumonia started late last year, the U.S. Centers for Disease Control and Prevention (CDC) stated on Tuesday.
Lab tests on samples from the patient who entered the U.S. on January 15 came back on Monday, confirming he had the new coronavirus—a member of a large family of viruses encompassing common colds, as well as more serious illnesses such as Severe Acute Respiratory Syndrome (SARS).
Since December 2019, almost 300 people have fallen ill and several have died after catching the bug which has been dubbed 2019-nCoV, according to the CDC. Cases have also been reported in Thailand, Japan, and South Korea. It is possible that more cases may be identified in countries outside China in the coming days, including the U.S., the health institute stated.
It was previously thought that the virus, which was initially reported among people who worked at a market in the city where live animals were sold, was spread from animals to people. But the CDC says there has been "some limited person-to-person spread" in Asia, which raises the level of concern about this virus. However, the body said it believes the risk to the American public at large "remains low at this time."
In an interview with CNBC at at the World Economic Forum in Davos, Switzerland, President Donald Trump said he had been briefed by the CDC. The president said there was no sign the incident was on the brink of becoming a pandemic, and said the situation in the U.S. was "totally under control."
The CDC has sent members of its team to support an ongoing investigation in Washington, which includes trying to trace those who have had close contact with the patient to ensure one else has fallen ill.
Melissa Nolan, an assistant professor at the University of South Carolina's School of Public Health, told Newsweek: "This is a rapidly unfolding outbreak, and it is important for anyone who thinks they might have been exposed to limit their contact with the public and to seek medical care."
The CDC—which on Tuesday activated its Emergency Response System—said it had been preparing for the possibility of 2019-nCoV entering the U.S. "for weeks."
On January 8, clinicians were told to be on the look-out for patients who had traveled from Wuhan and were experiencing respiratory symptoms. The symptoms of the new virus include a fever, cough and trouble breathing. While some patients have experienced mild illnesses and have been discharged, it has triggered serious, fatal conditions in others.
The CDC is also drawing up guidelines for healthcare professionals on how to test for and manage cases of the virus, including those who need home care.
On top of that, the body is developing a test to diagnose the virus in samples from patients, which it says should make it faster to detect the infection. At the moment tests can only be carried out by the CDC, but it said it would share methods in the U.S. and internationally "in the coming days and weeks."
On Tuesday, the CDC raised its travel notice for those heading to Wuhan from Level 1 to Level 2, meaning older adults with underlying health conditions may be at increased risk for severe disease.
Two airports have been added to the current list of locations where travelers entering the U.S. on direct and connecting flights from Wuhan would be screened for symptoms of the condition.
In addition to checks at San Francisco (SFO), New York (JFK), and Los Angeles (LAX), measures will be put in place at Atlanta (ATL) and Chicago (ORD) in the coming days. All passengers travelling from Wuahn will be sent to these five airports for a health screening.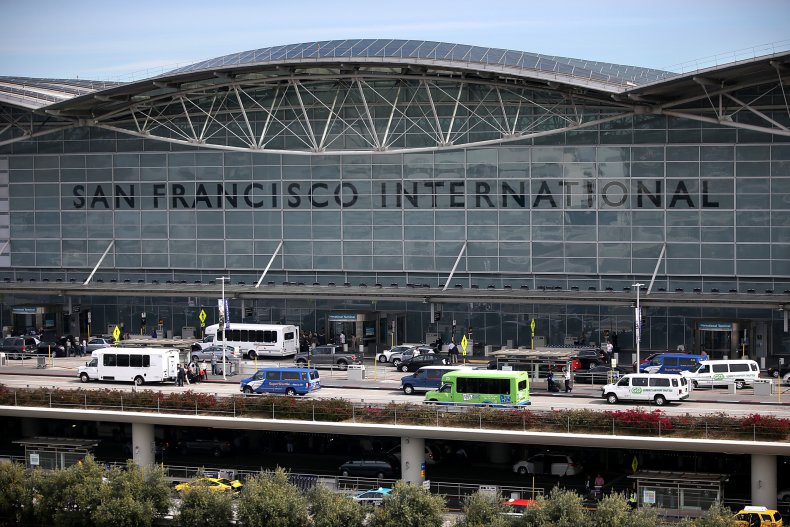 Nolan said the CDC's "prompt" response to the unfolding outbreak "will hopefully prevent the spread of 2019-nCoV to large domestic populations."
Canada, which has no confirmed cases of the virus, will in the next few weeks implement measures on top of those always in place to prevent the introduction and spread of disease, a spokesperson for the Public Health Agency of Canada told Newsweek.
These include messages on arrival screens at Toronto, Montreal and Vancouver international airports reminding travellers to inform a Border Services Officer if they are experiencing flu-like symptoms, and an additional health screening question to be added to electronic kiosks, the spokesperson said, adding the risk to Canadians is low.
Dr. Anthony Fauci, director of the U.S. National Institutes of Allergy and Infectious Diseases said on Tuesday that the body is working on a vaccine against the virus. As it will take a few months for clinical trials to start, it may be more than a year until it can be rolled out.
The World Health Organization (WHO) is set to hold an emergency committee meeting, where it will decide whether the outbreak constitutes a public health emergency of international concern, and what recommendations should be made to manage it.
Experts told Newsweek that although the spread of a new virus is worrying, the general public in North American do not need to be overly worried at this time.
Matthew P. Shearer, senior analyst at Johns Hopkins Center for Health Security, told Newsweek: "Certain aspects of the outbreak are certainly concerning, including the rapid increase in cases and the WHO statement indicating that there may be evidence of sustained human-to-human transmission, but the disease itself may not be as severe as what we have seen with MERS and SARS.
"Additional information is needed—including detailed epidemiology, clinical course, hospital interventions, and exposure information for the identified cases—in order to determine the severity of the disease and the risk of widespread international transmission."
Despite the cause for concern, Dr. Daniel Kuritzkes, chief of the Division of Infectious Diseases at Brigham and Women's Hospital in Boston assured to Newsweek: "The CDC is taking appropriate steps in alerting physicians and public health authorities to consider coronavirus infection in people with respiratory illness who have recently traveled to affected areas; nothing more needs to be done at this time."
Sanjaya Senanayake, professor of Infectious Diseases at the Australian National University, told Newsweek he believes it would be "reasonable" to screen all flights coming in from China, as the virus has since been identified in other cities within the country including Beijing and Shenzhen. "Even if these non-Wuhan cases were infected in Wuhan, it is possible for cases to spread from person-to-person," he said.
However, he explained that people who are incubating the virus but are not yet sick will not show symptoms on arrival, but after leaving the airport. He added: "This means authorities have to rely on them declaring that they are ill once they are already in the U.S. or Canada."
In Shearer's opinion, "countries should focus on communicating the evolving information to the public and healthcare systems to raise awareness and provide actionable guidance to protect against transmission." This includes finding symptomatic patients from China and affected countries in Southeast Asia more broadly, and be and prepared to isolate and test those patients and inform the appropriate health authorities. He highlighted the WHO is currently not advising against restrictions on trade and travel, as screenings and border closure "are not expected to have meaningful impact on international spread of the disease."
As for measures travellers should take to protect themselves, Kuritzke said those heading to China should avoid contact with animals and animal carcasses, particularly in food markets. They should also be cautious around people with respiratory infections.
Priya Sampathkumar, an associate professor of medicine at the Mayo Clinic, Rochester, Minnesota, told Newsweek travelers should keep their hands clean by using hand sanitizer often, as respiratory viruses can linger on surfaces.
"Most people who acquire infections when traveling do so by touching a surface with viruses on it and then touching their nose or mouth," she said. "This is probably more useful than wearing a mask to protect yourself."
Senanayake said those thinking of wearing face masks should be aware they become ineffective after a few hours.
Kuritzkes urged people who have traveled to China, particularly to Wuhan, who experience symptoms including a fever, cough, shortness of breath to "seek medical attention and be certain to inform their health care provider about their recent travel."