WHO's Top China Official Said Beijing Gave Agency Coronavirus Information Minutes Before it Appeared on State Media
The World Health Organization's top official in China said in January that Chinese authorities were only handing the U.N. agency information about the new coronavirus minutes before it appeared on state media, according to a report.
Citing recordings of WHO meetings in January, as the current pandemic began to unfold in China and beyond, The Associated Press reported that the agency's high-level officials complained about a lack of time to plan.
"We're going on very minimal information," said the American epidemiologist Maria Van Kerkhove, currently WHO's technical lead for COVID-19, in one meeting. "It's clearly not enough for you to do proper planning."
In another meeting, Dr. Gauden Galea, the WHO representative in China, said: "We're currently at the stage where yes, they're giving it to us 15 minutes before it appears on CCTV," a reference to state-owned China Central Television.
WHO had publicly praised China's initial response to the new coronavirus because it wanted to encourage it to share more information. But the recordings reported by The Associated Press show private frustration with the Chinese authorities.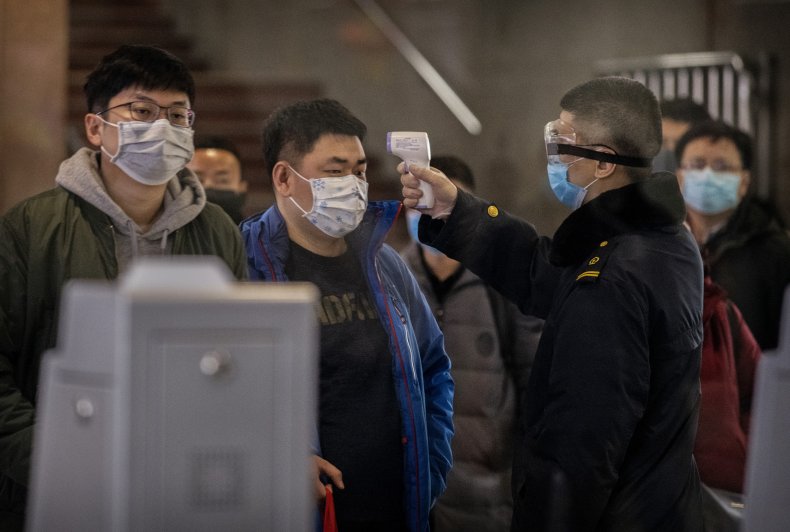 China insists it has been upfront with the WHO over the coronavirus and says it has shared information transparently. President Xi Jinping has vowed to give it $2 billion over the next two years to fight the disease.
President Donald Trump has terminated America's relationship with WHO and criticized the U.N. health agency for alleged failures regarding China, accusing it of allowing Beijing to cover up the early spread of infection in its central Hubei province.
But the recordings suggest WHO was hampered by its lack of enforcement powers and its reliance on the cooperation of member states. It is also unable to independently investigate epidemics within countries.
Although it felt China was not being forthcoming, the WHO was aware it needed to portray Beijing positively as a means to push for the release of crucial information, such as gene sequences and more patient data, without angering the government.
Data from the Chinese Center for Disease Control and Prevention showed that the outbreak spread by a factor of 100 to 200 times between January 2 and January 30, which was when the WHO declared a global emergency.
Newsweek has contacted the WHO and the Chinese foreign ministry for comment.
In a statement to The Associated Press, the WHO said: "Our leadership and staff have worked night and day in compliance with the organization's rules and regulations to support and share information with all Member States equally, and engage in frank and forthright conversations with governments at all levels."
On May 6, China's foreign ministry spokesperson Hua Chunying told a press conference: "Since the outbreak began, China has been upholding an open, transparent and responsible attitude and maintaining close communication with the WHO.
"We stand ready to continue to support the WHO in leading the global fight against COVID-19.
"We also support a wash-up or a review into this outbreak at an appropriate time so as to promote international health cooperation and improve global public health governance."