China Could 'Take Further Actions' in Response to U.S. Downing Balloon
The high-altitude Chinese balloon that captivated America more than two days was shot down by the U.S. military Saturday afternoon as the balloon traversed eastward above the Atlantic Ocean.
A U.S. F-22 fighter jet fired a missile into the balloon around 2:40 p.m. ET on Saturday, sending the balloon exploding into the air and eventually landing into the waters of the Atlantic Ocean just six miles away from Myrtle Beach, South Carolina.
The White House had deemed it unsafe to shoot down an object over mainland America while Republicans asked why it took so long.
President Joe Biden answered that question Saturday, saying he gave an order to shoot it down on Wednesday after it entered U.S. air space.
"I ordered the Pentagon to shoot it down on Wednesday as soon as possible," Biden said. "They decided—without doing damage to anyone on the ground—they decided that the best time to do that was when it got over water. Within the 12-mile limit, they successfully took it down, and I want to compliment our aviators who did it."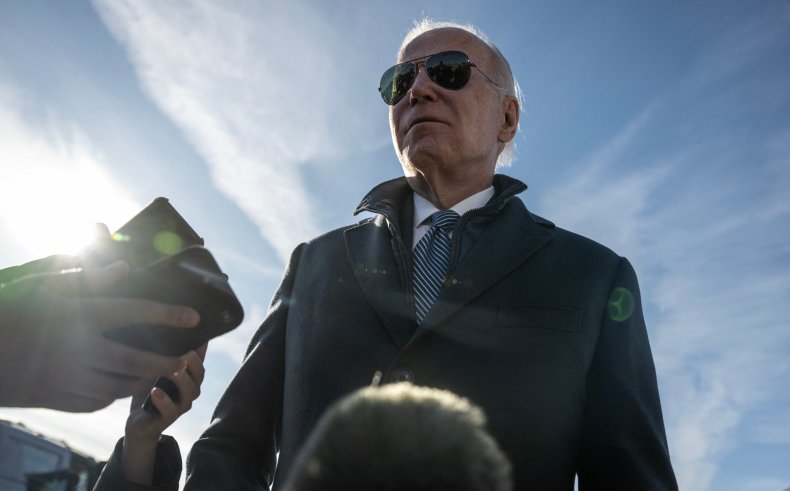 Debris from the takedown landed within a 6-mile swath in water only 47-feet deep just off the coast of Myrtle Beach. China reacted, saying it's "reserving the right to take further actions in response."
"China will resolutely uphold the relevant company's legitimate rights and interests, and at the same time reserving the right to take further actions in response," China's Ministry of Foreign Affairs said in a statement, according to the Associated Press.
Secretary of Defense Lloyd Austin said his U.S commanders agreed that the balloon's movement overland, it's 60,000-foot altitude and heavy surveillance payload was a high risk to people on the ground earlier.
"In accordance with the President's direction, the Department of Defense developed options to take down the balloon safely over our territorial waters, while closely monitoring its path and intelligence collection activities," Austin said.
Biden met reporters after stepping off Air Force One en route to Camp David on Saturday, and he acknowledged the fighter pilots who brought down the balloon.
According to military and defense officials, the balloon first moved across U.S. air space on January 28 just north of the Aleutian Islands and moved across a giant chunk of Alaska before moving into Canada's Northwest Territories air space by Monday. It moved back into U.S. air space over northern Idaho on Tuesday and over Montana by Wednesday night. This is when Biden was first briefed on the balloon, according to the Associated Press.
Newsweek reached out to the Department of Defense for comment, to which they referred to Defense Secretary Lloyd Austin's official statement.
"The balloon, which was being used by the [People's Republic of China] in an attempt to surveil strategic sites in the continental United States, was brought down above U.S. territorial waters," the secretary said. "We thank Canada for its contribution to tracking and analysis of the balloon through [North American Aerospace Defense Command] as it transited North America. Today's deliberate and lawful action demonstrates that President Biden and his national security team will always put the safety and security of the American people first while responding effectively to the PRC's unacceptable violation of our sovereignty."
Updated 02/05/2023, 6:17 p.m. ET: This article was updated to reflect a response from the Department of Defense.