China Cuts 'Oscars' Live Feed After Winner Calls for Independent Taiwan
The Chinese version of the Oscars was censored when a documentary filmmaker made a tearful plea for Taiwan's independence during her acceptance speech.
"I really hope that, one day, our country can be treated as a truly independent entity," 36-year-old director Fu Yue told the audience during Saturday's Golden Horse Awards ceremony, which was held in Taipei, according to Variety. "This is my greatest wish as a Taiwanese person," she added.
Her remarks were quickly censored by mainland China, as viewers across the country saw their screens go black. The director's winning documentary, Our Youth in Taiwan followed a group of young activists involved with the 2014 Sunflower Movement, in which students occupied Taiwan's legislative assembly in protest of a trade agreement with Beijing.
Although China claims Taiwan as part of its territory, the nation has been independently ruled since the defeated mainland Nationalist government fled to the island in 1949 after a civil war against the Communist Party. Over the past two decades, democracy has flourished in the nation, while the mainland has remained under the authoritarian Communist Party of China.
Despite ongoing tensions, Taiwan and China maintain significant trade and economic ties. However, with Beijing's growing global and regional influence, analysts have raised concerns that an attempt by the mainland to take over the island nation by force could be more likely.
Taiwan's president voiced her support for Fu in remarks following the award ceremony.
"I'm proud of yesterday's Golden Horse Awards – it highlighted how Taiwan is different from China," Tsai Ing-Wen wrote on her Facebook page. "Here, no one will disappear or be silenced for their differing opinions, nor will we block sensitive keywords on the internet," she added, taking a dig at Beijing's strict censorship policies.
Doubling down on her acceptance speech remarks, Fu emphasized that "you can't avoid the topic by simply saying, 'Let politics be politics; let art be art,'" in a social media post.
Academy Award-winning Taiwanese director Ang Lee, who led the award ceremony's executive committee this year, voiced his support for Fu's freedom to express her opinion. "Taiwan is free and the film festival is open. You can say whatever you want to say … I hope that no one will come and interfere," he told reporters, according to Variety.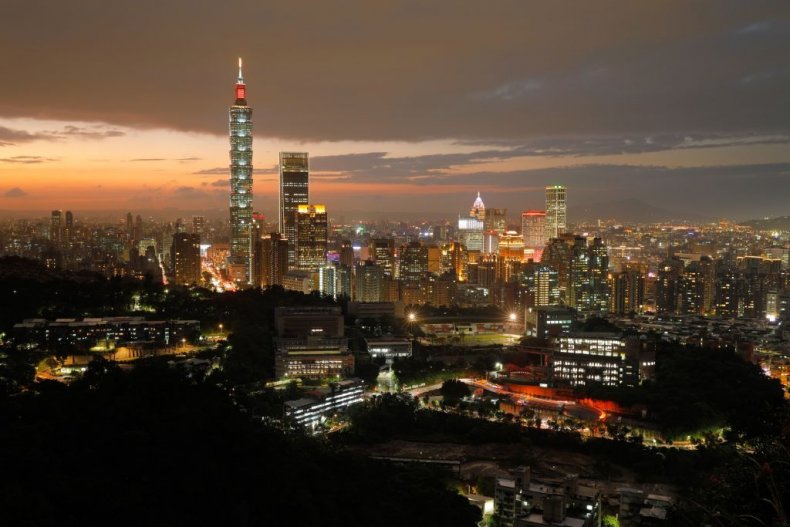 Chinese actors Tu Men and recently disgraced Fan Bingbing responded by repeating the Communist Party's official position. "China cannot lose one bit of itself," Bingbing, who disappeared and then re-emerged earlier this year as she admitted to tax evasion, posted on social media, sharing a map of China including Taiwan in its territory, The Guardian reported.
Although it's unclear what repercussions Fu could face from mainland China, celebrities are frequently barred from the country for supporting an independent Taiwan or criticizing official positions of the Communist Party. American pop star Katy Perry was not allowed to participate in a Shanghai fashion show because she wore a Taiwanese flag during a 2015 performance in Taipei. The U.S. group Maroon 5 and the British band Oasis have also faced bans from China due to perceived political statements.