China Debuts New Weapons Near Border As India Says It's Ready for Long Period of Tensions
China debuted new weapons in live-fire drills near the contested border region with India, which is preparing for a protracted period of tensions with its neighbor.
The People's Liberation Army published footage Tuesday of its Tibet Military Region's Shannan regiment setting off "rapid-fire" artillery at an altitude of nearly 15,000 feet in the strategic Himalaya region that separates China from several countries, including India. Beijing and New Delhi have locked horns over territory here and at least one June skirmish in a stretch of territory between India-administered Ladakh and China-administered Aksai Chin left 20 Indian troops dead and an unknown number of Chinese casualties.
Both have publicly preached peace, yet military activity continues in the tense juncture. The Chinese armed forces have especially promoted their activities across the Himalayas, where footage released Friday showed troops wheeling out and firing new 122-millimeter caliber howitzers and vehicle-mounted HJ-10 anti-tank missile systems for the first time.
India has also conducted Himalayan exercises in recent weeks, and last week its military appeared to acknowledge for the first time that Chinese troops "transgressed" the Line of Actual Control that separates the two sides in May in a document uploaded to the Indian Ministry of Defense's website. The document, which decried "unilateral Chinese aggression" was subsequently removed, prompting scrutiny from the political opposition to Prime Minister Narendra Modi.
On Monday, national news outlets such as Times of India reported that Chief of Defence Staff General Bipin Rawat informed lawmakers that he was preparing his troops for a long-term period of tensions with China.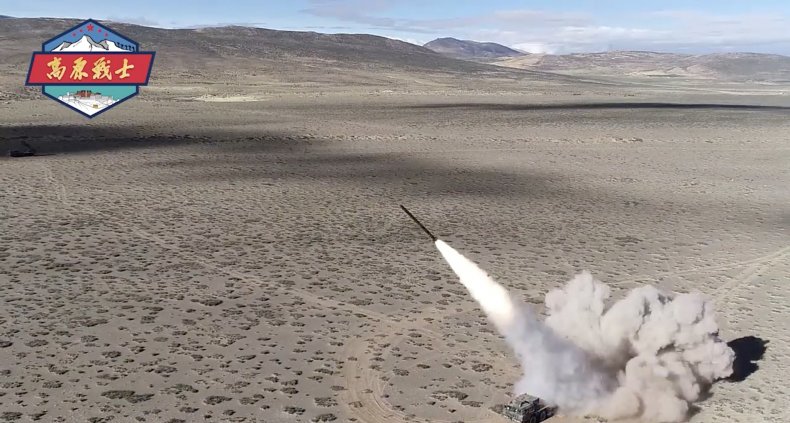 Back in Beijing, however, the message remained positive. "For the China-India relationship, the two sides should jointly safeguard peace and security in the border areas and maintain steady and sound development of bilateral ties," Chinese Foreign Ministry spokesperson told a press conference Monday.
"We will continue to deepen strategic mutual trust and expand shared interests with our neighbors and other developing countries," he added.
But the United States has also caught on to the flare-up between India and China, whose relations with the U.S. have deteriorated significantly under President Donald Trump. As Washington seeks to challenge Beijing's position in Asia, it also sought to attract New Delhi into a quasi-coalition known as "a free and open Indo-Pacific."
The U.S. has trained with Australia, India, Japan and others in the strategic region, which includes the South China Sea, another venue of competing territorial claims that has evoked military tensions. Shortly after the Trump administration officially challenge vast Chinese claims to the South China Sea last month, Indian Foreign Ministry spokesperson Anurag Srivastava called the region"a part of global commons
"India has an abiding interest in peace and stability in the region," Indian Foreign Ministry spokesperson Anurag Srivastava told a daily press briefing Monday," he said.
"We firmly stand for the freedom of navigation and overflight and unimpeded lawful commerce in these international waterways, in accordance with international law, notably UNCLOS, " he added.