China Defends Detaining American Siblings for 2 Years as Effort to 'Find Out the Truth'
Two American siblings have returned to the U.S. after two years of detainment in China while Chinese police were investigating their parents, the Associated Press said.
Cynthia and Victor Liu returned to the U.S. on Saturday after the consular staff in Shanghai expedited their return, according to the State Department.
In 2018, the siblings traveled to China with their mother, Han Tong, to visit a relative but were prevented by Chinese officials from leaving as a way to pressure their father, Liu Changming, to return to China, where he is wanted on money laundering charges, the AP said.
On Tuesday, Chinese Foreign Ministry spokesperson Hua Chunying said, "Chinese police, in order to find out the truth, restricted their exit from China." She defended the exit bans as legally necessary for the investigation, saying, "The handling of the cases is lawful and an independent judicial procedure."
Throughout the investigation, no immediate information about the investigation's progress or the whereabouts of Liu Changming and Han Tong was available.
For more reporting by the Associated Press, see below.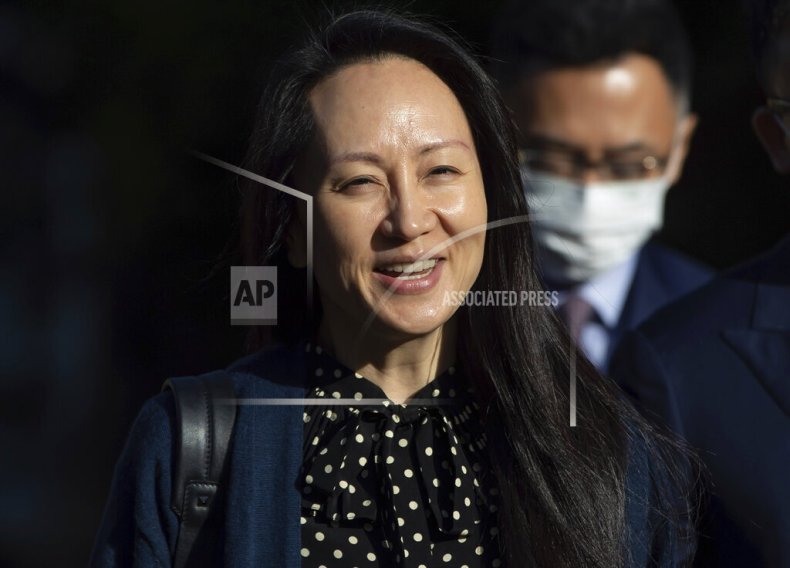 The State Department said in a statement that Washington opposes the use of "coercive exit bans against people who are not themselves charged with crimes" and will continue to "advocate on behalf of all American citizens in [China] subject to arbitrary detention and coercive exit bans."
As justification for the exit ban, Hua cited Chinese administration laws which state foreigners can be prevented from leaving if they are "sentenced to criminal punishments, the execution of which are not completed, or suspects or defendants in criminal cases, except those who are sentenced and transferred under relevant agreements between China and foreign countries."
It wasn't clear whether the Lius met any of those conditions.
U.S. Deputy Secretary of State Wendy Sherman, the highest-ranking U.S. official to visit China since President Joe Biden took office, brought up the issue of exit bans during talks with Chinese officials in July.
"I also took the opportunity to press for the release of U.S. and Canadian citizens who are subject to arbitrary detention or who are under exit bans," Sherman said in an interview.
"People are not bargaining chips," she added.