China Demands Total Obedience From Hong Kong—and Everyone Else | Opinion
Monday morning, 20 policemen swooped down on the home of Xu Zhangrun and took him into custody. The Tsinghua University professor and prominent critic of Chinese ruler Xi Jinping had, prior to the raid, been under house arrest in Beijing after writing an article criticizing Xi on his handling of the coronavirus epidemic. Earlier, Xu had challenged Xi by speaking out against the abolition of presidential term limits.
The detention of the outspoken academic came soon after Beijing's June 30 imposition of the draconian National Security Law, applicable to Hong Kong.
Xi, of course, demands complete obedience from mainland China and Hong Kong, a special administrative region of the People's Republic, but his ambition knows no bounds these days. He believes "New China," as the Communist Party calls the country, should replicate the old imperial tributary system. Chinese emperors demanded the respect, good will and cooperation, as well as the submission and obedience, of all peoples, both near and far.
Some believed that Professor Xu's continued outspokenness was a sign of Xi Jinping's weakness—that the Chinese leader was not able to overcome regime elements protecting the critic. If that assessment is correct, Xu's apprehension on Monday suggests Xi is back in near-total control.
Dissidents in China, therefore, can expect even more repression—as can the people in Hong Kong. On Monday, the Office for Safeguarding National Security, a committee of officials in the territory, gazetted rules implementing Article 43 of the National Security Law. The implementing rules authorize the Hong Kong Police to conduct warrantless searches, freeze assets, intercept communications, demand internet service providers remove content and require organizations outside Hong Kong to turn over information.
The Office for Safeguarding National Security, created by Article 48 of the National Security Law, has virtually unlimited power and is not subject to any law in Hong Kong.
The newly announced powers confirm the worst fears about how the authorities will administer the new law, which is aimed at secession, subversion, terrorism and collusion with foreigners. Article 43 and other provisions effectively authorize Beijing to do whatever it wants in the territory. As is said, the new law ends the concept of law in Hong Kong.
China's powers under the new law are so wide that for all intents and purposes, they also end, after only 23 years, the 50 years of "high degree of autonomy" promised by the "one country, two systems" formula for the-once British colony, which was "handed over" to the People's Republic on July 1, 1997.
Moreover, the National Security Law, by its own terms, applies everywhere on the planet. Article 38 criminalizes activities of foreigners on foreign soil. "In the past, China used Hong Kong's international connectedness to benefit its economy," Ho-fung Hung of Johns Hopkins University told Newsweek. "It now seems ready to use that connectedness to threaten and blackmail the world, perhaps conveniently rounding up a few foreigners as hostages when the need arises."
Ottawa immediately understood the implication of Article 38. On Friday, Canada, citing the National Security Law, suspended its extradition agreement with Hong Kong.
The new law, inevitably, will lead countries, such as the United States, to follow Ottawa's lead and cut links with Hong Kong.
Condemnation of the law will also lead to sanctions. For example, the Hong Kong Autonomy Act, passed unanimously by the U.S. House and Senate last week, will almost certainly become law. The Act will provide for the sanctioning of Hong Kong officials and the imposition of penalties on financial institutions dealing with such individuals. One of these financial institution penalties is severe: the loss of their ability to transact business in U.S. dollars.
Tech companies are also reacting to the National Security Law. Google, Facebook and Twitter are among the companies no longer honoring requests for user data from Hong Kong's government. Due to "recent events," the embattled TikTok is pulling out of the territory.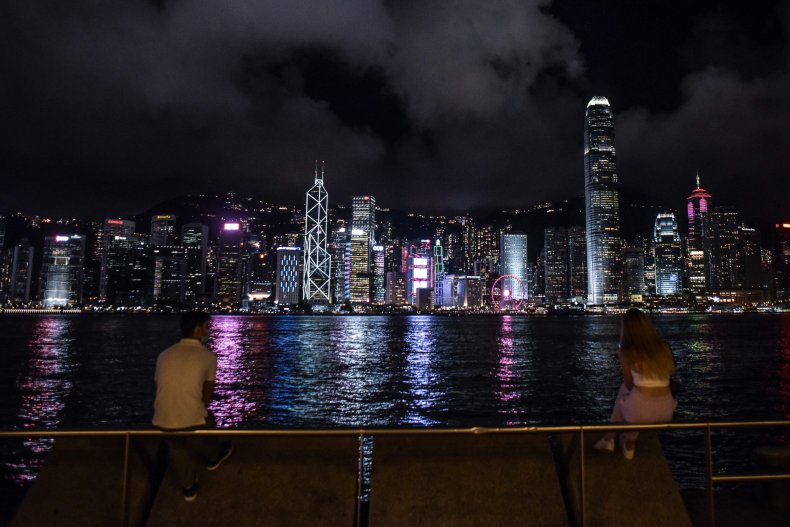 Mr. Xi should not be surprised that others are responding so strongly to his takeover of Hong Kong. They are starting to see China's challenge as existential—as they should.
"The Chinese have always held that the world is united and all under Heaven are one family," he declared in his 2017 New Year's Message. On Monday, Beijing told us: "Mankind is a community with a shared future." All these words sound benign, but they are not. Instead, they're meant to evoke the imperial era, when Chinese rulers believed they had the Mandate of Heaven over tianxia, meaning "all under Heaven."
"All under Heaven" means exactly what it says. In short, humanity's "shared future," in Beijing's eyes, is to be ruled by China. The Communist Party is serious: It employs dozens of scholars to study the application of tianxia to today's world.
In this context, Xi's words are a warning that he does not intend to live within the current international system of competing and cooperating sovereign states. In his mind, the world has only one sovereign, China, and only one legitimate ruler, him.
Xi has never had the power to compel foreigners to accept worldwide Chinese rule, but with other societies now stricken by disease, he sees a historic opportunity to further extend his reach. Hong Kong's National Security Law is merely an interim step to the attainment of his audacious vision.
In recent months, Xi has pushed in other directions, as well. He spilled blood on Indian soil, laid claim to parts of Bhutan, and announced he is ready to take Taiwan by force. Since February, China has engaged in boat-bumping and other incidents against six South China Sea and East China Sea neighbors, and has upped the frequency of dangerous intercepts of the U.S. Navy in the global commons. The Chinese call it "wolf warrior diplomacy," and it is especially belligerent and destabilizing.
So Xi Jinping is now picking fights in Hong Kong and elsewhere in his region. The era of peace in Asia is ending.
That, in short, is what is at stake at this moment in Hong Kong. If Xi gets his way in that territory, he may think he also has a green light for the rest of his dangerous, bold moves.
Gordon G. Chang is the author of The Coming Collapse of China. Follow him on Twitter @GordonGChang.
The views expressed in this article are the writer's own.