China Demands U.S. Stop Olympic 'Interference,' Vows to Deal with Situation
China demands the U.S. to stop "interfering" in the Beijing Winter Olympics due to the U.S. refusing to send dignitaries to the Games, which open February 4.
Last month, the U.S. announced its diplomatic boycott of the 2022 Winter Olympics, due to 1 million Uyghur Muslims being detained in Xinjiang as well as China's crackdown on human rights, according to the Associated Press.
The latest demand came from Chinese Foreign Minister Wang Yi in a phone call to U.S. Secretary of State Anthony Blinken on Thursday. According to the AP, a news release posted on the Foreign Ministry website has Wang calling for the U.S. to stop supporting Taiwan's self-governance, as China claims Taiwan as its territory.
The AP additionally reported that China complained of calls within the State Department to pull out staff and dependents from the embassy and consulates throughout China.
Chinese Defense Ministry spokesperson Wu Qian said during a monthly briefing Thursday that China's armed forces were "fully prepared to deal with any foreign provocations or emergency situations" that should arise during the Games.
The U.S. is not the only country imposing a diplomatic boycott of the Beijing Winter Games. Australia, Canada and Great Britain have also announced similar moves due to China's treatment of human rights and how it handled tennis star Peng Shuai's sexual assault accusations toward a high-ranking Chinese official.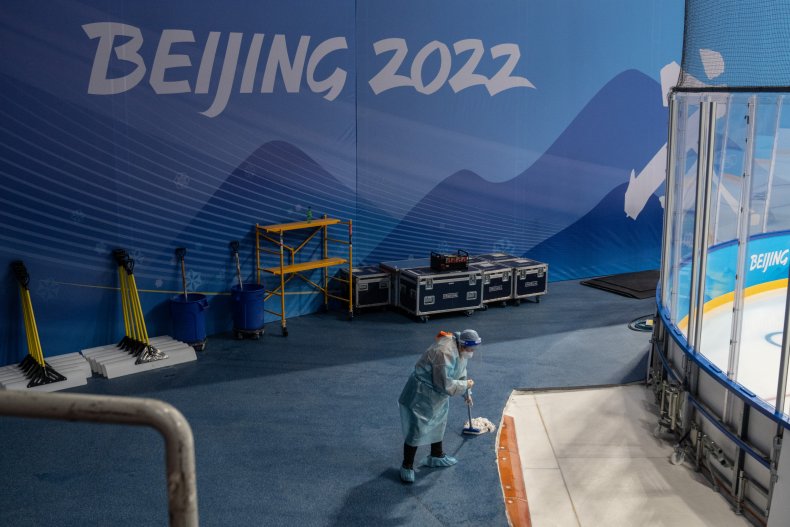 Amid the diplomatic boycott by the U.S. and other countries, a letter was sent to Comcast Corp NBCUniversal from U.S. House Republican lawmakers. The letter was addressed to NBCU Chief Executive Jeff Shell and NBC Olympics President Gary Zenkel.
According to Reuters, the letter inquired "about the level of influence the Chinese Communist Party and the International Olympic Committee has in the NBC's 2022 Winter Olympics Programming."
NBCU reportedly paid $7.65 billion for the rights to air the Olympics through 2032. The corporation said last week that it would broadcast coverage and that could include "geopolitical" issues. However, the coverage of the athletes will be the centerpiece of the broadcast.
Meanwhile, the Games are being held with strict regulations due to COVID concerns. As CNN reported, special flights are being permitted for only people who have Olympic credentials. Otherwise, since January 19, all commercial flights from the U.S. to China have been canceled or expected to be suspended due to China's aviation rules.
The cancellation or suspension of commercial flights is part of China's circuit-breaker rule. Put into place by the Civil Aviation Administration of China in June, the rule requires a flight to be automatically suspended for two weeks if five or more passengers test positive for COVID-19 after landing in China. It also states that if 10 or more passengers test positive, the suspension period will lengthen, per CNN.