China Disclosed Only Two-Thirds of Its COVID Cases in Pandemic's Early Days, Report Says
Health officials in China publicly downplayed the number of COVID-19 cases during February and March, according to documents obtained by CNN.
China's government has long claimed to be transparent about its COVID-19 statistics, including numbers from the alleged epicenter of the virus, Wuhan. Some observers, including President Donald Trump, have accused China of releasing incorrect statistics. According to information allegedly given to CNN by the Hubei Provincial Center for Disease Control and Prevention, officials in the Hubei province did not publicly disclose all the reported positive cases.
On February 10, China reported 3,911 positive cases of the coronavirus with 2,097 confirmed cases and 1,814 cases of COVID-19 suspected.
According to documents circulated internally, Hubei officials were aware of 5,918 COVID-19 cases on the same date. Confirmed cases numbered 2,345 while 1,772 cases had been diagnosed by clinicians. An additional 1,796 individuals were suspected of having contracted the virus, 5 individuals had tested positive.
Trump publicly voiced mistrust of China's published COVID-19 statistics in April during a coronavirus task force briefing at the White house. "Their numbers seem to be a little bit on the light side," Trump said, "and I'm being nice when I say that."
Newsweek has not independently verified the content of the documents. Newsweek reached out to the Embassy of the People's Republic of China in the U.S. for comment.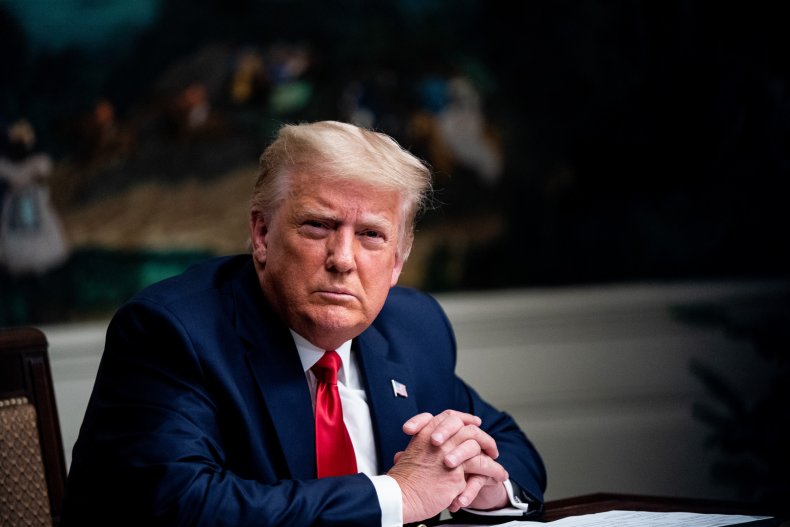 In May, Trump announced that the U.S. would withdraw from the World Health Organization (WHO), alleging that the organization was complicit in helping Chinese officials obscure their real coronavirus case figure.
"The world is now suffering as a result of the malfeasance of the Chinese government," Trump said. "Countless lives have been taken and profound economic hardship has been inflicted all around the globe."
Chinese Foreign Ministry spokesperson Zhao Lijian said at a September news conference that America's withdrawal from the WHO "harms the efforts of the world in its fight against this epidemic and severely harms developing nations that most need international support."
According to a September statement from the U.S. Department of State, the U.S. withdrawal from the WHO is expected to become effective in July 2021. "WHO has declined to adopt urgently needed reforms, starting with demonstrating its independence from the Chinese Community Party," the statement read.
Trump has also alleged that incorrect information from the Chinese government hampered the U.S.'s ability to react quickly to the pandemic.
Chinese Executive Vice Foreign Minister Le Yucheng told NBC News in April that COVID-19 was a "natural disaster" and that China was not responsible for any delay in coronavirus research. "I want to say China has not covered anything up," Le said. "We did not cause any delay."
As of November 30, there have been a total of 63,589,301 reported cases of COVID-19 worldwide with 1,473,920 fatalities attributable to the virus.