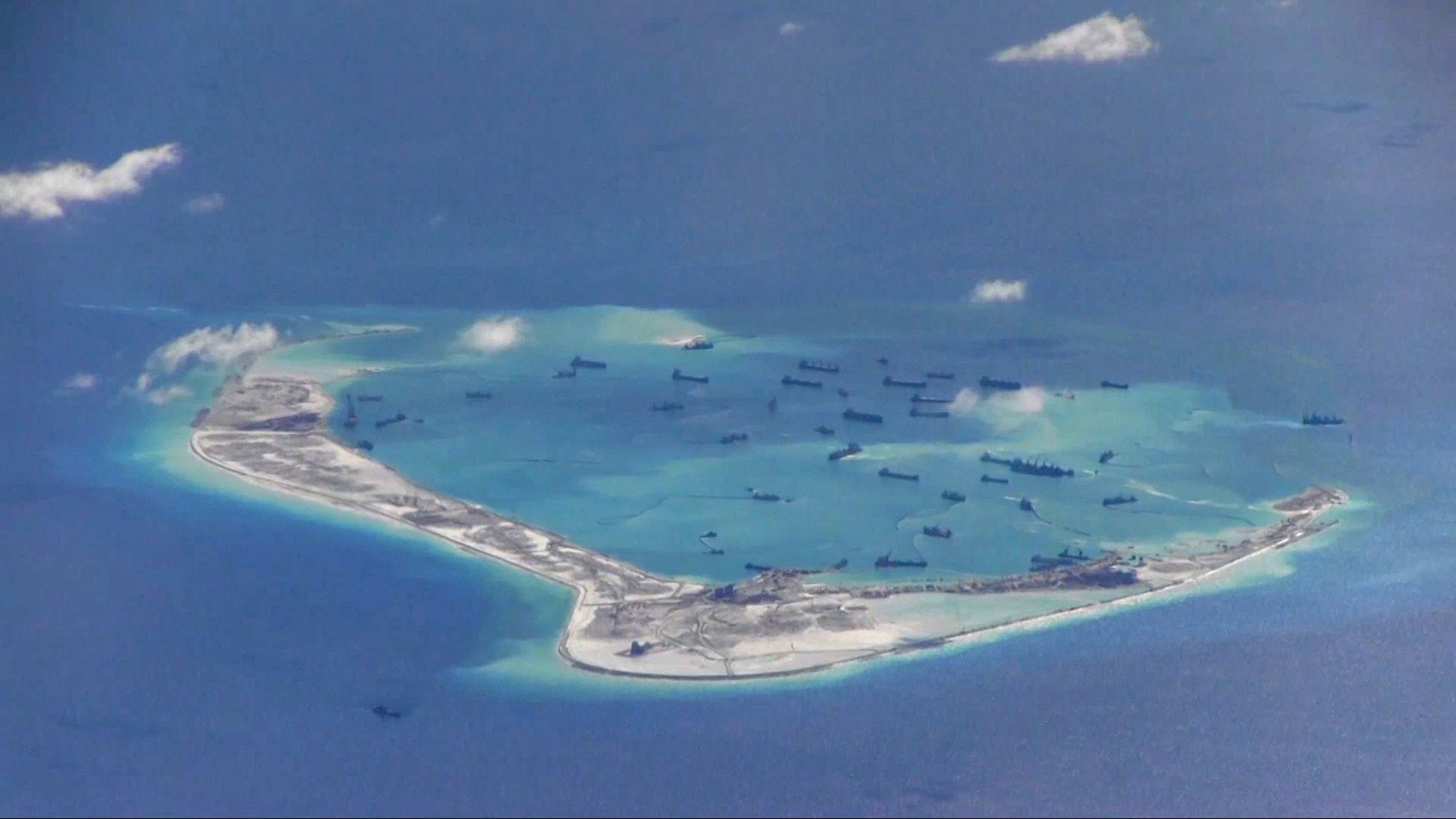 Beijing has criticized a report publicized by the Pentagon this week that assesses China's military capabilities, accusing the U.S. of distorting the truth in its findings.
Chinese Foreign Ministry spokesperson Hua Chunying addressed Thursday the Department of Defense's 2017 China Military Power Report published days before. In the report, the Pentagon analyzed wide-ranging structural reforms to the military sanctioned by Chinese President Xi Jinping and accused China of expanding the influence of its armed forces in disputed territories along the nation's maritime and land borders. The U.S. also blamed China for stealing foreign technology and sponsoring numerous cyberattacks. Hua called the report "fraught with bias and Cold War thinking in total disregard of facts" and asked the U.S. to stop issuing such assessments every year.
Related: U.S. Flies Two Bombers Over South China Sea, China Says It Is 'Monitoring' Activity
"We hope those from the U.S. military can discard their Cold War mentality and look at China's development, including China's normal, reasonable and necessary national defense development, in an objective and rational light," according to a transcript of Hua's press briefing provided by China's foreign ministry.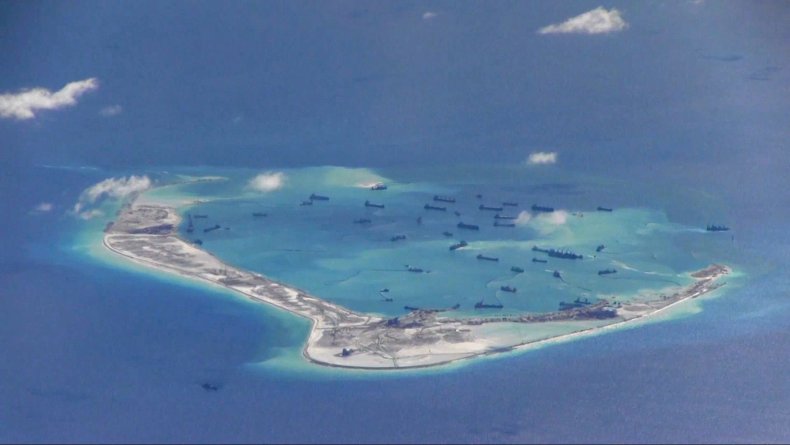 Hua asserted that her country was not at fault for developing its military prowess in the East and South China Seas because the territory rightfully belongs to China. The nation's vast territorial claims are disputed by a number of regional countries and the Pentagon's report stated that China regularly deploys its coast guard, maritime militia and fishing ships to enforce these claims. Hua pointed to the U.S.'s own military buildup in the Asia-Pacific, including two aircraft carriers and extensive naval resources positioned in the region. The U.S. has recently boosted its presence in response to suggestions that North Korea would pursue a sixth nuclear weapons test, something President Donald Trump has vowed to stop by force. Trump has appealed to China, a frequent target of his administration's rhetoric, to assist in reining in Beijing's neighbor and traditional ally.
To counter the U.S.'s conclusion that China was expanding its military power by establishing its first foreign base in the African nation of Djibouti, near the strategic Gulf of Aden, and exploring plans for a second in Pakistan, Hua referenced the hundreds of U.S. military bases around the world and unrivaled defense spending. As of 2015, the U.S. was estimated to have around 800 military bases in foreign countries, according to The Nation.
Hua had previously criticized the "irresponsible" Pentagon report when asked about it during Wednesday's daily press briefing. She maintained that China was committed to peace and rejected the U.S. military's findings that suggested otherwise.
"China follows unswervingly the path of peaceful development, upholds a defense policy that is defensive in nature, and remains a staunch force for peace and stability in the Asia-Pacific and beyond," Hua said. "China's national defense is for the purpose of upholding national independence, sovereignty and territorial integrity, which are a sovereign state's legitimate rights.