The Chinese military has publicized its latest live-fire exercise in the South China Sea, where dozens of warplanes took part in bombing runs and anti-ship missile strikes, according to state media reports.
Aircraft assigned to the South Sea Fleet, which is part of the People's Liberation Army Southern Theater Command, released "thousands of munitions" during the drills, China's state broadcaster said Monday.
According to its report, pilots trained in "precision strike" and "saturation attack" as warplanes flew at low altitudes and unloaded bombs, anti-ship rockets and autocannon fire at floating targets in the sea.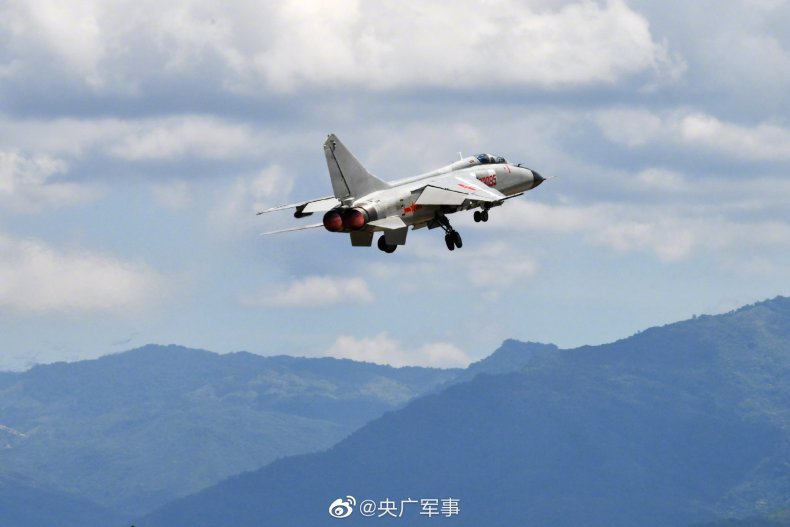 In a video published to its official Weibo page on the same day, the Southern Theater Command said the live-fire exercise took place on May 14 and 15. The images appear to situate the drills just off the coast of Hainan province in southern China.
The JH-7—China's two-seater fighter-bomber, also known as the "Flying Leopard"—features heavily in the publicly released footage, which shows warplanes strafing a marked platform below the water's surface while also dropping bombs on it.
Pictures of the firing exercise were carried by China National Radio as early as May 20, while a military program under CCTV broadcast the first video a day later.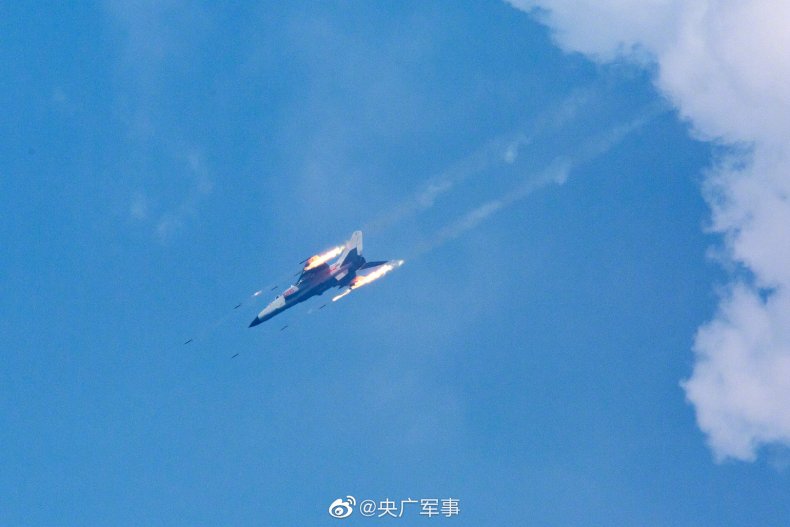 However, state-owned newspaper the Global Times linked Monday's CCTV report to recent U.S. Navy operations in the waters around China, saying the PLA announcement "came only a few days after a U.S. warship trespassed into Chinese territorial waters in the region."
The Communist Party tabloid appeared to be referencing USS Wilbur Curtis' freedom of navigation operation (FONOP) around the China-controlled Paracel Islands last Thursday—five days after the South Sea Fleet's drills had concluded.
Beijing protested the American warship's FONOP, claiming it had entered Chinese territorial waters "without permission" before being "expelled" from the area. The U.S. Navy said China's characterization of the mission was "false."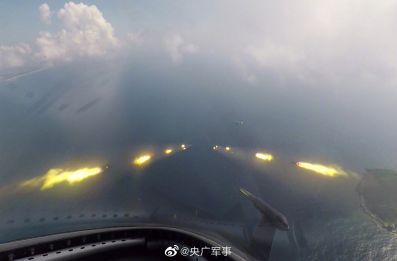 USS Wilbur Curtis, an Arleigh Burke-class guided-missile destroyer operating under the U.S. Seventh Fleet, also drew protests from the PLA two days before the FONOP when it transited the Taiwan Strait.
Amid China's growing military might, U.S. forces have joined other regional powers in conducting routine exercises in the Indo-Pacific region.
Earlier this month, Tokyo hosted U.S., French and Australian troops on Japanese soil for the first time for exercise Jeanne D'Arc 21, also ARC 21. Naval components of the drills took place in the East China Sea and continued in the Western Pacific this week.