China's Economy Is Set to Overtake the West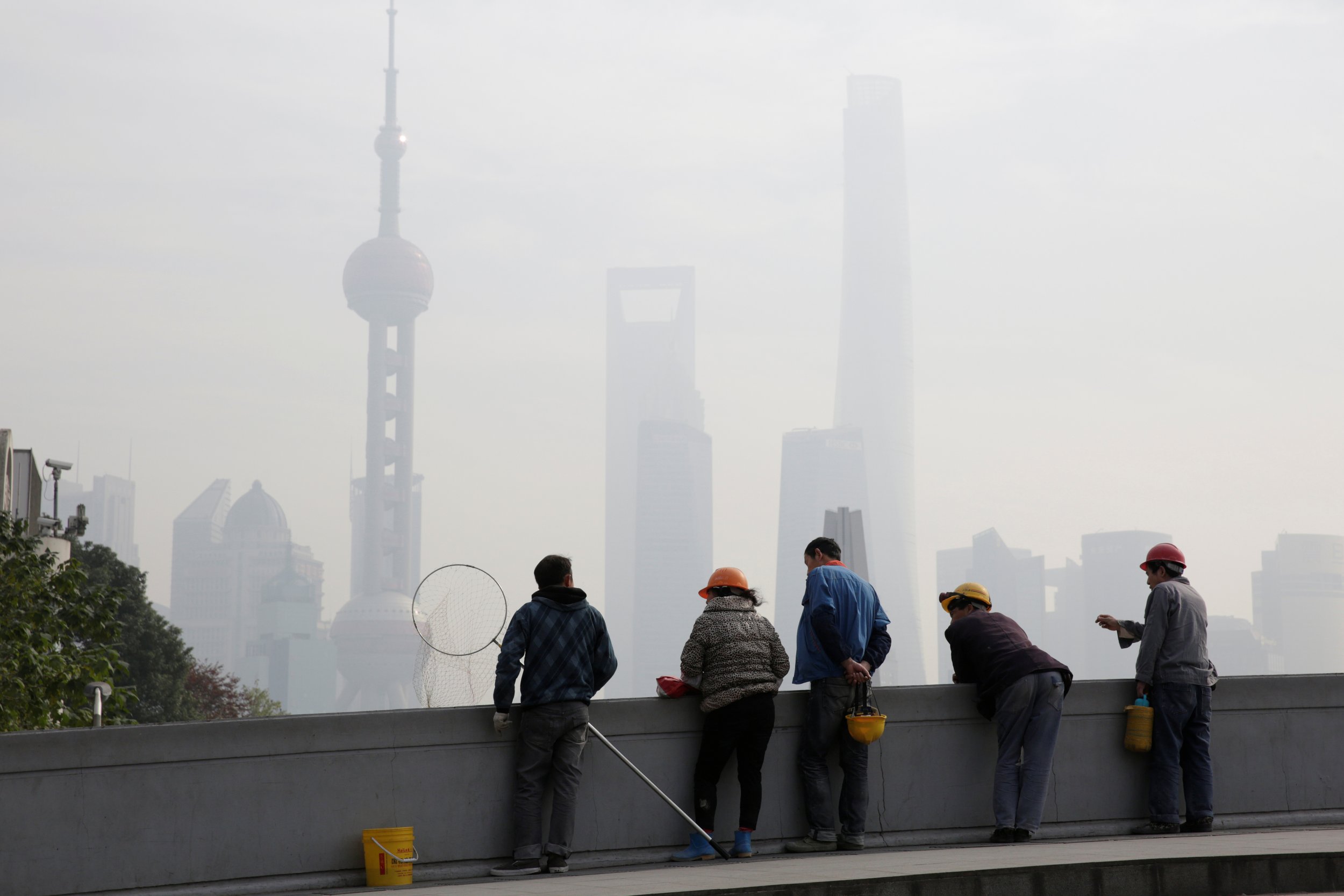 A paradigm shift is underway. China's central bank approved trading of credit derivatives in September. China's willingness to innovate its financial markets signals adaptation and improvisation. It also may signal something much larger—the financial student becoming the master.
We Americans like to think of our economy as being powerful and innovative, and the Europeans as having a modern, progressive, trading bloc tour de force. We both believe we live in liberal democracies with embarrassingly high standards of living.
But when you take a stroll through China's largest city, Shanghai, you realize quite quickly that, actually, we do not. The bustling and prosperous people, posh restaurants, feats of ultra-modern city design and renowned works of architectural impresarios will cause a creeping, visceral and halting sense of your world view being changed.
The words "It's time to copy China" are words you often hear muttered by surprised visitors in hotel lobbies, who suddenly and against all probability, find themselves transported 100 years into the future.
On paper too, China dominates. Its proportion of the world GDP growth is 32 percent. That is, in 2015 the entire planet's output increased by $4.5 trillion, and $1.5 trillion of that was China alone—a trend repeated now for many years.
Sure, the U.S. has a larger GDP for now. But China's proportion of planet Earth's growth, like a car's ability to accelerate, is what wins the race. China is to economists as Ferrari is to automotive literati.
The unfortunate truth is that the U.S. and European economies have exactly the same top speed and acceleration as the Queen of England—and leaving Shanghai as a business person will feel like returning to driving a crummy Citroen.
China may be adopting the responsive business models the West once had. Western banks once employed rocket scientists to push the risk-return efficiency frontier into the great beyond.
Those moon shots sought to make real the idea that not all risks should affect asset prices—that some risks can be diversified away and placed into the care of new owners. And under the right conditions those new owners would love and cherish the risk as if it were a rainbow with gold at both ends.
Those pursuits have been replaced by a distrust of markets and a misplaced response to the US mortgage crisis. Time magazine, aping this populism, proudly featured on its May cover: "Capitalism, The Markets Are Choking Our Economy," and The Guardian published a feature story in July last year, "The end of capitalism has begun." Meanwhile, the rocket scientists have all left Wall Street and returned to NASA or positions at top universities.
As Western economies enter a post capitalist era with homogenized and controlled thinking and all the global regulation that goes with it, China is moving to install a flexible financial market and upend the idea that creative business thinkers, risk taking and innovation are not their strong suits.
China's importance within the world economy demands financial innovation. The use of credit derivatives will just be the start.
Chase van der Rhoer is the global credit derivatives product manager at Bloomberg.
Read more from Newsweek.com:
- Why China should beware a Trump presidency
- China gloats as Trump dumps the Pacific trade deal
- Will China follow Japan into economic stagnation?