Chinese Editor Resigns Over Communist Party's Media Crackdown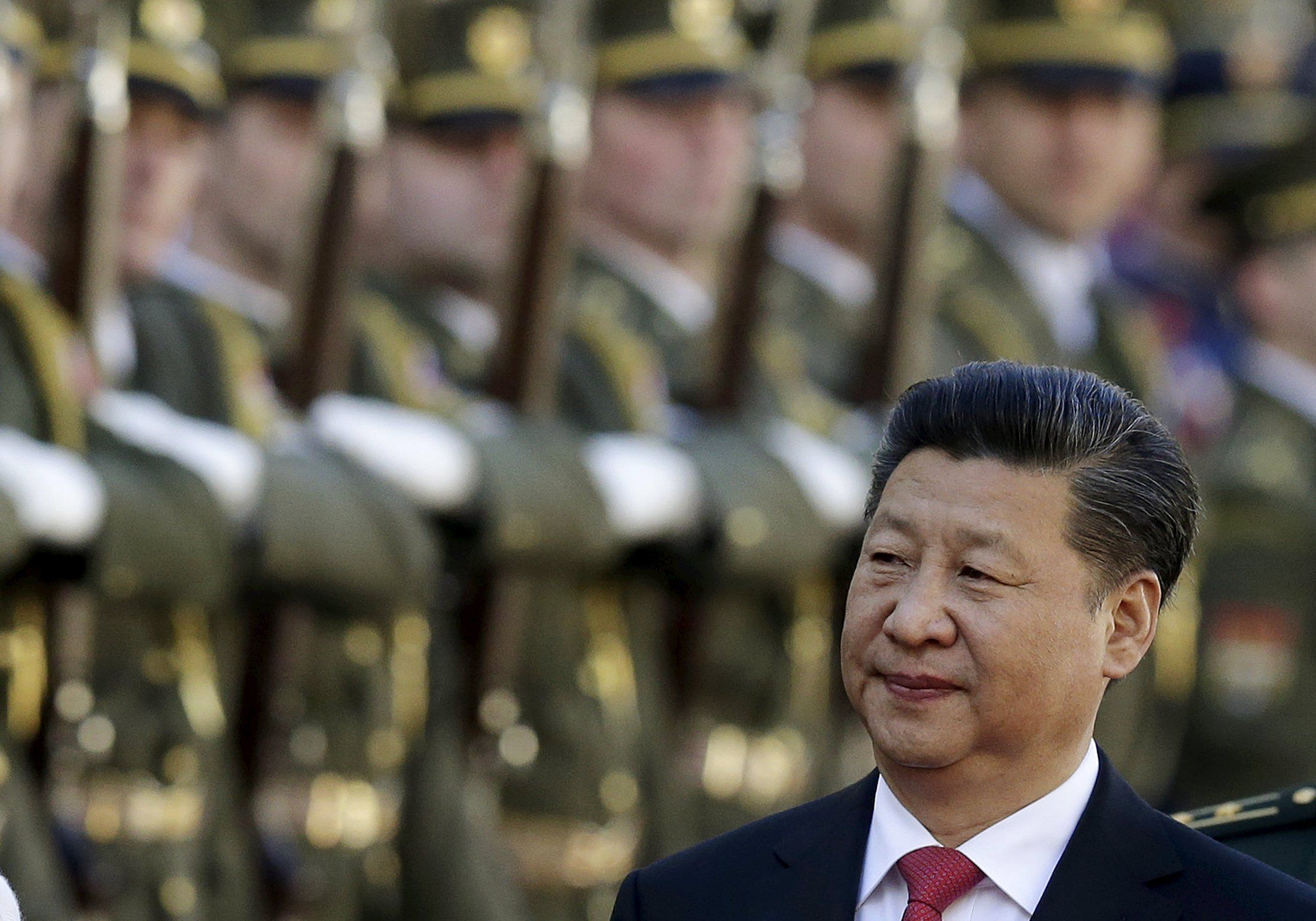 Updated | An editor at a Chinese newspaper has resigned over the Communist Party's tightening grip around the country's media.
On Tuesday, Yu Shaolei, a culture editor at Southern Metropolis Daily, took to popular Chinese micro-blogging site Sina Weibo and posted a photo of his resignation. Giving a reason for leaving his job, Yu said he was "unable to bear your surname," a reference to comments made earlier this year by Chinese President Xi Jinping, who said China's media outlets should "bear the surname of the party."
Xi also said media must give total loyalty to the Communist Party.
While Yu's post was deleted about two hours after it was published, the BBC linked to a cached copy of the photo showing his resignation. According to the BBC, Yu said in his post, "I'm getting old, and my knees can't stand it after so many years [of kneeling]."
Yu also addressed censors in his resignation post: "Whoever's responsible for staring at my Weibo and notifying superiors what to make me delete, you can breathe a sigh of relief. Sorry if I've made you anxious the last few years, I wish wholeheartedly your work takes a new direction."
Yu was at the newspaper, based in the southern city of Guangzhou, for 16 years, the Agence France-Presse reported. Known for pushing the boundaries of what can be published in China, the Southern Metropolis Daily is part of the Southern Media Group, "the parent company for some of the most aggressive publications" in China, according to The New York Times.
Yu's resignation comes several weeks after a mysterious letter calling for Xi's resignation appeared on government-backed news site Wujie News. While it remains unclear who wrote the letter, which calls Xi a dictator, accuses him of failing the Chinese economy and is purportedly signed by "loyal Communist Party members," more than 20 people have been arrested and family members have also been detained.
China, where 49 journalists are in prison, was the leading jailer of journalists last year, according to the Committee to Protect Journalists. Arrests of journalists and their family members have continued in the country this year: On Sunday, two brothers and a sister of Germany-based journalist Zhang Ping were arrested in Duofu, Sichuan province. China is the eighth most censored country in the world, according to CPJ, and is included on the list with Cuba, North Korea and Iran.