China Factories Flooding Into the Americas | Opinion
"The 'unlikely,' the 'improbable,' and even the 'impossible' are now occurring," Jonathan Bass, nearshoring advocate, told Newsweek this month. "Two years ago, China was the 'world's factory floor.' Now, factories are moving out of that country to the Americas. They've finally had enough. China as a manufacturing location is so over."
Manufacturing is now moving back across the Pacific as nearshoring, reshoring, and onshoring—not to mention friendshoring—have become the trend.
American companies have largely stopped offshoring, as Alan Tonelson, a manufacturing expert, told this publication. "China's increased harassment of foreign–owned businesses has finally had its effect," says Tonelson, who blogs about trade and manufacturing at "RealityChek."
Moreover, there are other reasons why China has become a manufacturer's nightmare these days. The regime's "dynamic zero-COVID" rules have made it extremely difficult for companies to plan, as factory operations have been ensnared for over two years by lockdowns and constant virus-testing of employees.
China's workers have certainly had enough. Thousands of them scrambled over fences and walked through fields last month, as they fled the world's largest iPhone factory—Foxconn's facility in Zhengzhou in central Henan province—to avoid COVID measures, an event that highlighted the country's manufacturing woes.
As a result of COVID and other reasons, China's export-oriented factories in recent months have been operating well below capacity—perhaps at 35% in the early fall, according to Bass.
Logistics in China are also unreliable. Now, all the container ports are open, but the disruptions are occurring upstream. Truckers have to pass numerous COVID checkpoints, and a positive test can result in detention far from home for weeks at a time. Drivers, therefore, have chosen to wait out the disease.
Chinese ruler Xi Jinping, in his "Work Report" delivered to the Communist Party's 20th National Congress on October 16, defended the regime's commitment to its draconian COVID policy. But on November 11, Beijing released 20 new COVID measures aimed at "optimizing"—relaxing—rules. It is still not clear if there will be any substantive change in coming months, however. CNBC's Eunice Yoon put it best when, this Monday, she called the new policies a "signal" that there would eventually be a step back from the Communist Party's strict measures.
Yet it is not just disease that is afflicting Chinese manufacturing. Growing tensions between China and the U.S., as well as Xi Jinping's isolationist and social-control policies, are undermining China's position as factory floor. At the same time, the war in Ukraine has prompted corporate chieftains to generally question the viability of supply chains stretching halfway around the world. Skies and seas, in an era of constant turbulence and conflict, no longer appear to be reliably safe.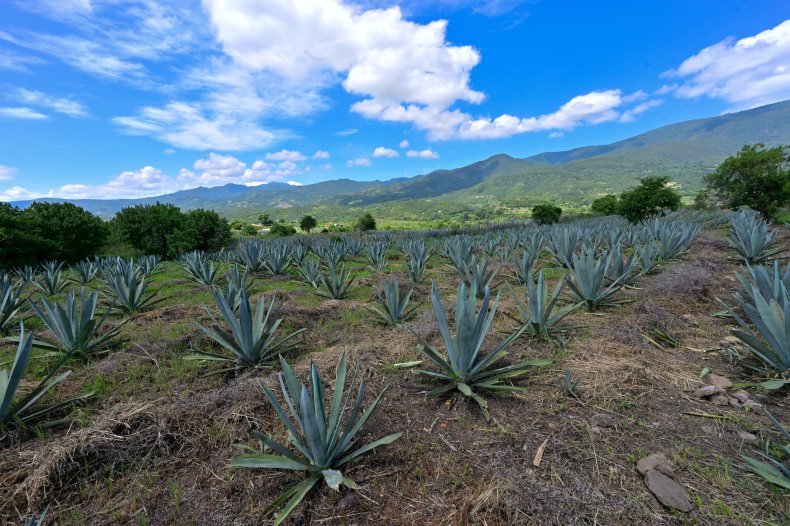 Business is reacting. Last August, for instance, American footwear and apparel company Steve Madden announced that, due in part to supply chain problems, it was moving about half of its women's production from China to Mexico and Brazil.
Brazil has been difficult for foreign companies to enter, but Mexico is relatively easy. Furthermore, Mexico is becoming a favorite destination because the USMCA trade agreement, the successor to NAFTA, confers special access to the North American market.
"Bank of America analysts believe that based on early signs, Mexico is poised to be the main beneficiary of the new nearshoring wave sweeping the U.S.," writes Fortune magazine, summarizing a research note. A "lifetime opportunity" is how Bank of America described nearshoring in Mexico.
The Inter-American Development Bank is certainly bullish on the country. The multilateral institution in July announced it would inject $1.75 billion to $2.25 billion over the next three years to support nearshoring in Mexico.
Mexican success is not assured, however. Bass, who recently closed his assembling business in a Mexican border town, points out that many foreign companies never get tax breaks that the government holds out as a lure. Moreover, President Andres Manuel Lopez Obrador, Bass tells Newsweek, "looks like he believes that Americans need Mexico so Obrador feels he does not need to offer incentives." As a result, the Mexican government is making it extraordinarily difficult to obtain tax- and duty-free status for IMMEX companies.
Let's not forget that onshoring—building plants in the United States—is also an option. Apple has essentially forced Taiwan Semiconductor Manufacturing Company, which produces 92% of the world's made-to-order chips, to begin making them in Arizona rather than in Taiwan, starting in 2024.
Bass recommends companies adopt an onshoring-nearshoring strategy by procuring high-value, low-labor-content components, like acrylic fabric and computer chips, from American producers and assembling the components south of the border. "Moving production to this side of the Pacific reduces carbon emissions, shortens delivery times, and reduces cost," he says.
Despite headwinds, U.S. manufacturing has held its own in recent years. Since early 2020, Tonelson notes, manufacturing employment in the U.S. has grown faster than employment in the American economy as a whole. "Massive government stimulus that has super-charged demand for manufactured goods has clearly helped, but so have the Trump tariffs that have largely been maintained by President Biden," he says. "They've prevented much of the abnormal demand for manufactures from being satisfied by predatory Chinese competition."
So say goodbye to the predators. American boardrooms now realize they have to get out of China, and soon they will be back making even more things on this side of the Pacific.
Gordon G. Chang is the author of The Coming Collapse of China. Follow him on Twitter: @GordonGChang.
The views expressed in this article are the writer's own.