Report Highlights Poor Conditions at Chinese Factory Producing Ivanka Trump's Clothing Line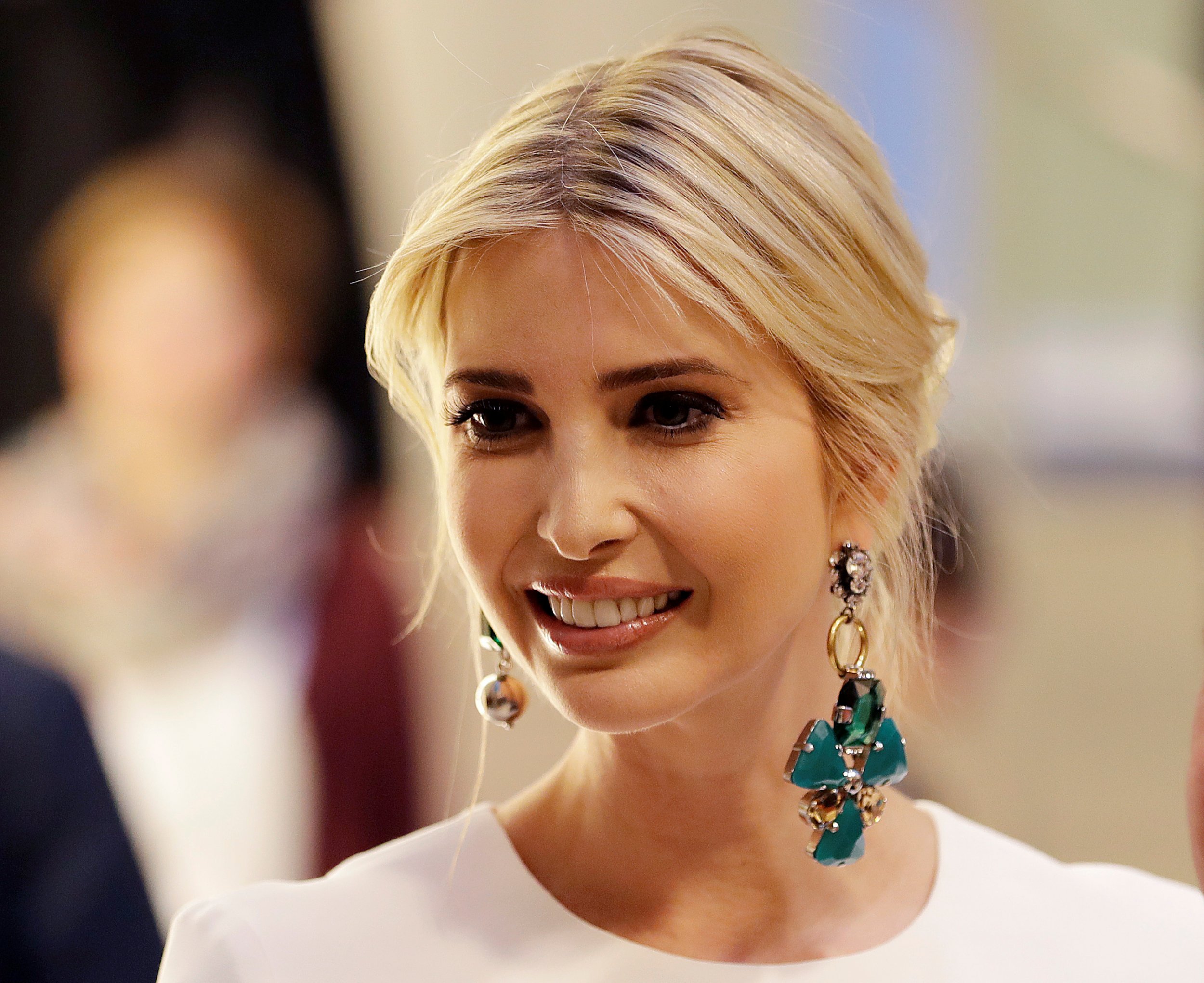 A factory in China where Ivanka Trump's fashion line is made pays its workers $62 for a 60-hour working week,
A factory audit, published Monday and reported in the The Washington Post, gathered information from inspections conducted in October. The 80 workers in the factory knit clothes for G-III Apparel Group, which has held the licenses to make clothes for the Ivanka Trump brand since 2012.
Inspectors made a two-day visit to the factory in October, and reported that workers had five days of leave each year, and the factory did not have a union. They also flagged the lack of training, particularly on safety procedures.
The report did not give the name and location of the factory, nor say what products were being made the time of inspection. It did say that workers at the factory made between 1,879 and 2,088 yuan ( $255-$283) a month, which is below minimum wage in some regions in China and is around half of what the average Chinese manufacturing worker makes, according to national statistics.
The issue of low wages and long hours is not unique to this particular factory. A 2015 report by the Washington-based Fair Labor Association found that 15 percent of the workforce in one Chinese factory made around $3.30 each day, according to the The Washington Post report.
President Donald Trump has repeatedly used the "buy American, hire American" slogan, and despite the use of Chinese labor in making her brand's goods, Ivanka Trump has defended her father. On April 18 the president signed an executive order on the policy designed to "maximize the use of goods, products, and materials produced in the United States." On launching the bill, Trump said it would "aggressively promote and use American-made goods and to ensure that American labor is hired to do the job."
Ivanka Trump runs a lifestyle blog aimed at professional working women, and has a following in China, particularly among young women, who often call her the "goddess Yi Wan Ka" on social media.
The Ivanka Trump brand is valued at around $50 million. On a $62 a week salary, it would take a Chinese factory worker 15,508 years with no expenditure to equal Ivanka's fortune.
Newsweek has approached Ivanka Trump and G-III for comment.