Chinese Military to Develop Third Aircraft Carrier After Technology Breakthrough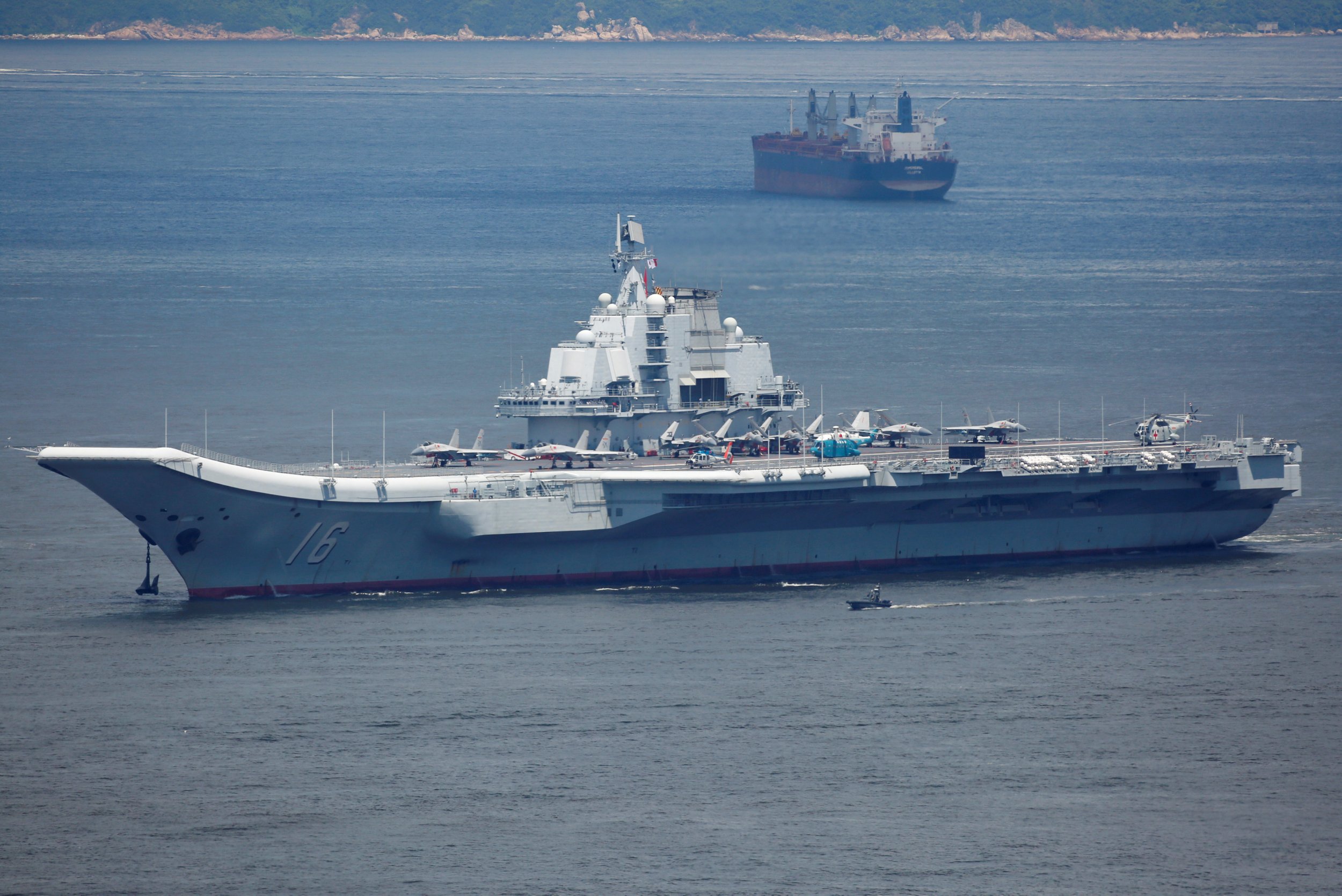 China will now be able to move ahead with its third aircraft carrier, after it announced a breakthrough on technology for launching aircraft.
The new technology would be the most advanced jet launch system in the world that doesn't use nuclear power, China's military said. The new developments on its integrated propulsion system would create more power for an electromagnetic catapult. Aircraft would be launched more quickly and in less time than the alternatives, steam-catapult and ski-jump systems. The country's two prior carriers, the Liaoning and the Type 001A, are ski-jump launch systems, a technology designed by Russia.
"China doesn't need to copy the United States and use nuclear reactors to support EMALS and other energy-hungry weapons on the ship, because it now has more advanced technologies to solve the problem," a naval expert close to the project told the South China Morning Post.
Engineers were stuck on developing the coveted Electromagnetic Launch System, or EMALS, because it requires so much power that a non-nuclear-powered ship would likely be unable to handle it. Previously used ski jumps are limited in launching heavier aircrafts.
China's top naval engineer, Rear Admiral Ma Weiming, led a team to develop the technology.
The move would be a boost to the Chinese navy's capabilities in the East China and highly contended South China seas, where it would be able to launch helicopters to stop enemy war ships and submarines. Other possibilities from the technology include launching missiles and satellites. China's first aircraft carrier, the Lianoning, was put into commission in 2012 by the People's Liberation Army Navy. And the second is not ready for use yet, but is slated to be done in 2020 or 2021.
The breakthrough was announced as the United States embarks on a rare Western Pacific Navy exercise, the first in 10 years, as President Donald Trump tours the region nearby. The Navy announced on Thursday that the U.S. would hold joint drills in the Western Pacific with three of its aircraft carriers: The USS Ronald Reagan, USS Nimitz and USS Theodore Roosevelt.
The Navy said it would carry out air defense drills, sea surveillance, defensive air combat training and other drills in the Sea of Japan off the Korean Peninsula.
"It is a rare opportunity to train with two aircraft carriers together, and even rarer to be able to train with three," U.S. Pacific Fleet Commander Adm. Scott Swift said in a statement. "Multiple carrier strike force operations are very complex, and this exercise in the Western Pacific is a strong testament to the U.S. Pacific Fleet's unique ability and ironclad commitment to the continued security and stability of the region."