China Gets a High-Profile First Lady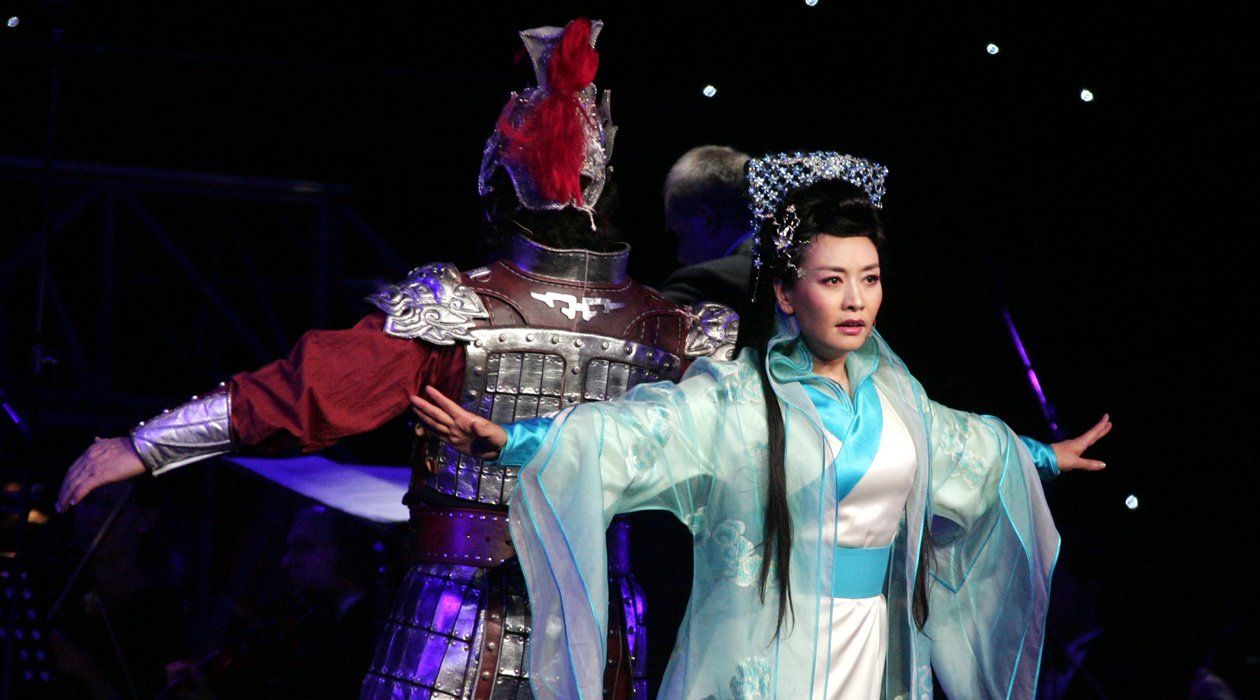 Hu Jintao's wife is, by many accounts, stern but low-key, the latest in a long line of near-invisible first ladies of China. Since the death of Mao's wife, Jiang Qing, a Shanghai actress who became notorious for her brutal part in the Cultural Revolution, the wives of Chinese leaders have been conspicuously absent from the public stage. But that's all about to change.
Vice President Xi Jinping, who is widely expected to succeed Hu as party chief next year, is married to China's most dazzling folk singer, Peng Liyuan. And his wife's high-powered wattage doesn't seem to bother the future president in the slightest.
American author Robert Lawrence Kuhn recalled how, when visiting Xi several years ago, the Chinese politician proudly showed him a photo of an Army song-and-dance troupe posing with then-president Jiang Zemin. Pointing to a singer, Xi excitedly said: "'Do you know who this is? She's my wife!" recalled Kuhn, who wrote a biography of Jiang. Xi seemed delighted that Kuhn was unaware of his celebrity connection.
Xi began pursuing Peng in the '80s, after his previous marriage ended in divorce. Reportedly, Peng's parents initially weren't crazy about the match because of Xi's label as a "princeling"—the pampered offspring of influential communist cadres. Undaunted, Xi continued his courtship, eventually winning over both Peng and her family.
In contrast to its iron custom, the Communist Party is looking to exploit the fame of the future first lady. Official literature highlights Peng's love of the Army—she holds the rank of major general—noting her professional sacrifices for her country. "Being a soldier, Peng has lost many chances to sing commercially or appear in advertisements," said one official report a few years ago, sympathetically recording that Peng "felt a little bit lost" when watching other celebrities filming TV shows, advancing their careers. "But when she thinks about the lovely soldiers, the soldiers who've been deeply touched by her songs, Peng knows that such glory and honor is irreplaceable."