China Gets Top Stake in World's Largest Gas Field in Iran Due to U.S. Sanctions
China's state-owned oil company was set to inherit ownership of a project to develop in the world's largest gas field after French energy giant Total dropped out due to U.S. sanctions on Iran.
Iranian Oil Minister Bijan Namdar Zanganeh announced Sunday that the China National Petroleum Corporation (CNPC) would replace Total's 50.1 percent stake in the South Pars offshore gas field. The official told Iran's parliamentary news outlet that talks would be held to smooth out the details of the transition.
"China's CNPC has officially replaced Total for the development of phase 11 of South Pars, but it has not actually started working," Zanganeh told the semiofficial Islamic Consultative Assembly News Agency. "Talks need to be held with the Chinese CNPC company in order to determine when operational and executive activities will start."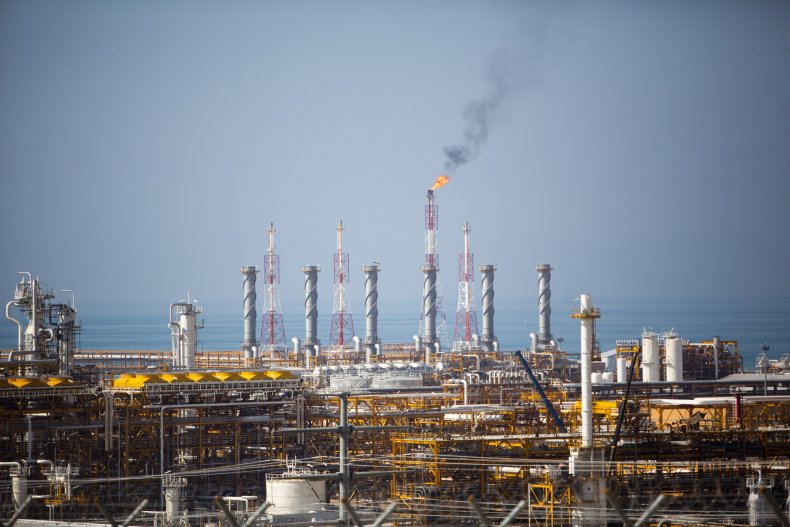 Total first signed on to the phase 11 project of the South Pars—called North Field by Qatar, which shares a portion of the lucrative area—in July 2017, two years after the United States and Iran forged a deal intended to curb the latter's nuclear activity in exchange for sanctions relief. The agreement, officially known as the Joint Comprehensive Plan of Action, was endorsed by China, France, Germany, Russia and the United Kingdom, paving the way for foreign investment into Iran.
As European companies began to buy into the revolutionary Shiite Muslim nation, however, President Donald Trump came to office vowing to renegotiate the deal or scrap it altogether. He and a number of his conservative allies argued that the nuclear accord did not go far enough to limit Iran's support for armed movements abroad and its development of ballistic missile technology.
Though the International Atomic Energy Agency affirmed Iran's compliance with the deal and fellow signatories implored Trump to reconsider, the U.S. officially withdrew in May and began reimposing sanctions. With Total's participation in the project uncertain, Zanganeh said that same month that Tehran was ready to hand over Total's multi-billion-dollar stake to CNPC. The Chinese company already owned a 30 percent share in the project, leaving Iran's own national oil and gas subsidiary PeroPars with the remaining 19.9 percent.
Total officially quit the project in August, and Zanganeh said in September that Iran would refund the French company's $1 billion initial investment once the project became operational. U.S. oil and gas sanctions against Iran went into effect earlier this month, though the Trump administration agreed to grant six-month exemptions to China, Greece, India, Italy, Japan, South Korea, Taiwan and Turkey.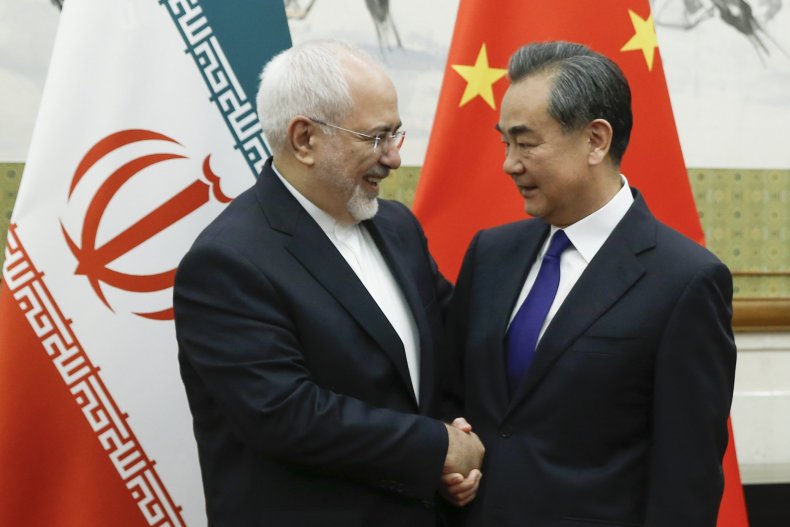 Nevertheless, at least two of these countries—China and Turkey—have said they would ignore U.S. sanctions, and some reports have suggested India may do the same. The EU, along with European Iran deal parties France, Germany and the U.K., have also joined China and Russia in attempting to save the agreement by figuring out ways to bypass U.S. restrictions and continue doing business with Iran, which has remained defiant in the face of threats from the White House.
Meanwhile, Iranian supreme leader Ayatollah Ali Khamenei told a gathering in commemoration for the Islamic Prophet Muhammad's birthday Sunday at the International Conference on Islamic Unity held in Tehran that "their threats and animosity have been defeated so far, and will be defeated in the future; the sanctions will also be defeated thanks to the resistance," in a reference to the U.S. and Israel, which—along with Saudi Arabia—have led an opposition toward the Iran deal and international efforts to normalize relations with the Islamic Republic.