China Is Going to Build Zimbabwe's New Parliament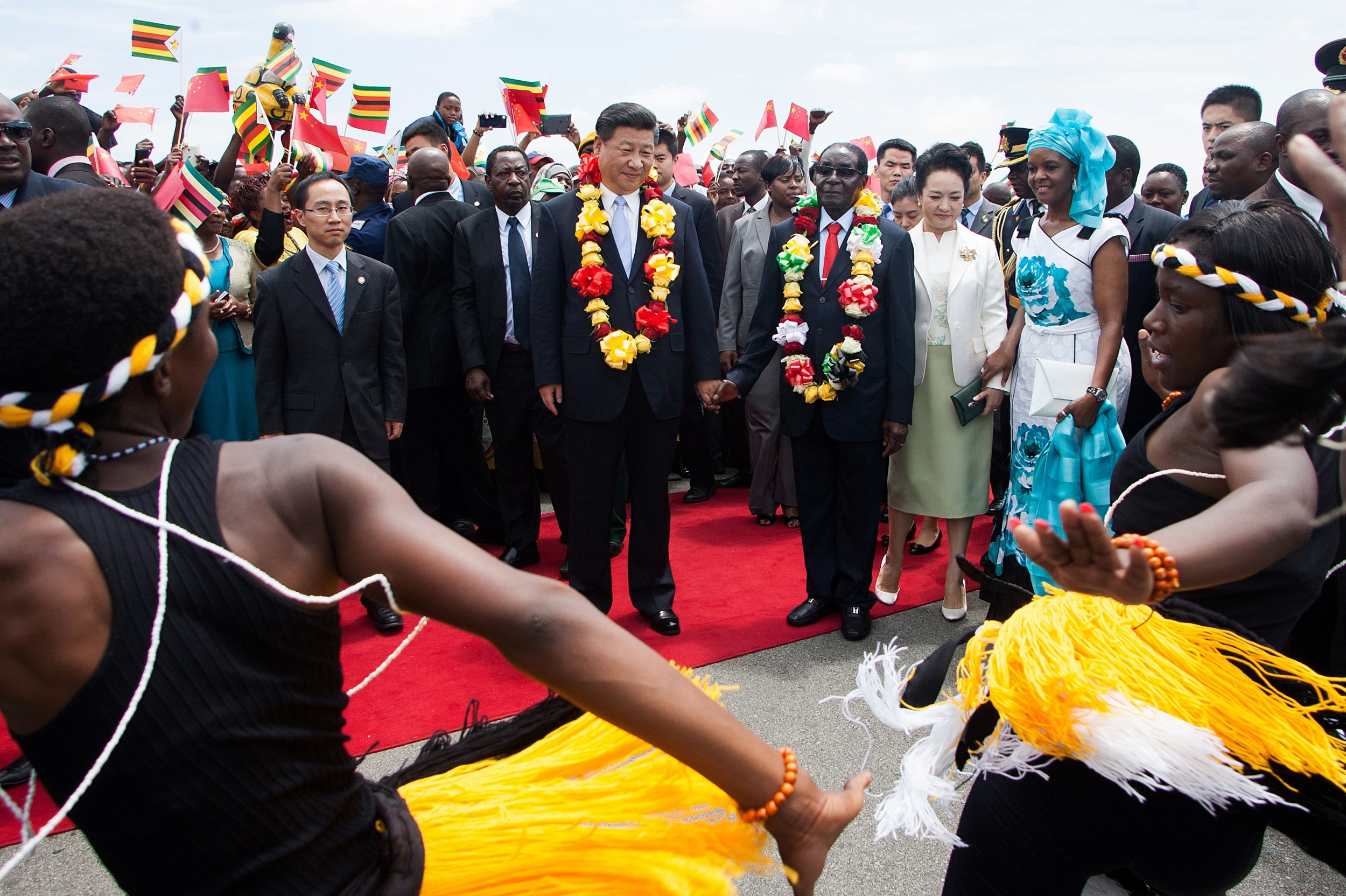 China has pledged $46 million toward the construction of a new building for the Zimbabwean parliament.
Beijing pledged the funds for the building in Mount Hampden, around 11 miles outside the capital Harare, at a meeting with Zimbabwean investment minister Obert Mpofu, Zimbabwe's state-owned Herald newspaper reported Wednesday. The funds constitute the first tranche toward building the structure.
The meeting was a follow-up to the Forum on China-Africa Cooperation held in Johannesburg in December 2015, which was attended by Chinese President Xi Jinping and scores of African government ministers.
Prior to the forum, Xi made a stop in Zimbabwe, where he agreed to cancel $40 million of debts owed to Beijing by the southern African country and signed several agreements between the two countries, including more than $1 billion of investment in Zimbabwe's largest thermal power plant.
China is one of Zimbabwe's main trading partners—Beijing was the top destination for Zimbabwean exports in 2015, while Chinese imports trailed behind only neighbor South Africa in terms of imports to Zimbabwe. Mpofu recently told the Herald that Zimbabwe had "submitted priority projects" for Chinese consideration, including agricultural and housing developments.
The southern African country is currently in the midst of an economic crisis. A shortage of U.S. dollars has led the government to introduce bond notes—a cash substitute—and raised fears that it could be preparing the reintroduction of the Zimbabwean dollar, which became worthless after a period of hyperinflation in 2007-08.
Soldiers and civil servants have not been paid on time in recent months, and businesses around the country shut down in early July in response to a call for stay-at-home protests by Evan Mawarire, a Harare pastor who initiated an online protest movement using the hashtag #ThisFlag. The country's long-time leader, President Robert Mugabe, dismissed Mawarire as not a "true preacher of the Bible."
Zimbabwe has a bicameral parliament—a lower House of Assembly and upper Senate, with a total of more than 300 members. Zimbabwe's state broadcaster ZBC reported in June that China was intending to build a new parliament building for free as a "gift" to the country, since the old building is now too small for the country's parliamentarians.