China, Creator of 'Guam Killer' Missile, Practices Bombing U.S. Territory After North Korea Resumes Threat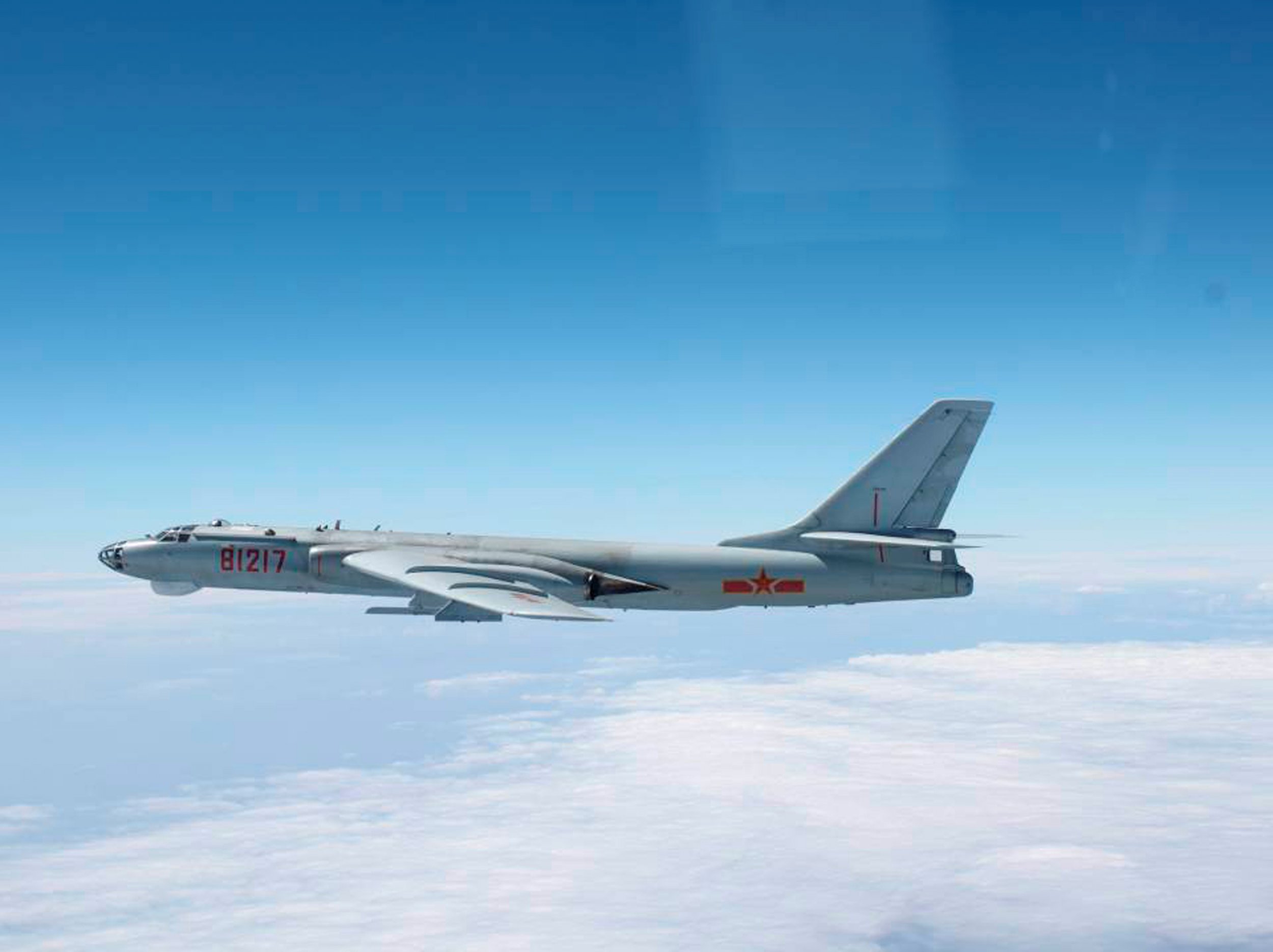 U.S. defense officials disclosed Tuesday that China has conducted bombing drills meant to target the U.S. island territory of Guam, raising Pentagon concerns about Beijing's growing strength in the tense Pacific.
Defense Department officials said in a briefing to Defense News that Chinese H-6K Badger bombers had conducted "not infrequent" flights to practice "attacks on Guam," and said the flights neared Hawaii as well. Both islands host critical U.S. military bases, and China's bold assertions of its claims in the Asia-Pacific region have been viewed as a direct challenge to U.S. interests by Marines General Joseph Dunford, chairman of the joints of staff. Dunford reiterated the U.S.'s commitment to pursuing its goals in the region.
Related: North Korea says it will attack U.S. territory of Guam if Trump keeps tweeting threats
"There are some who try to create a narrative that we are not in the Pacific to stay," he said, according to the report, which noted Dunford was not at the briefing. "Our message is that we are a Pacific power. We intend to stay in the Pacific. Our future economic prosperity is inextricably linked to our security and political relationships in the region."
"If people want to view that as a focus on China they can. But it's based on a rules-based international order," he added. "It's focused on our ability to advance our national interests. We're not going to compromise in that regard."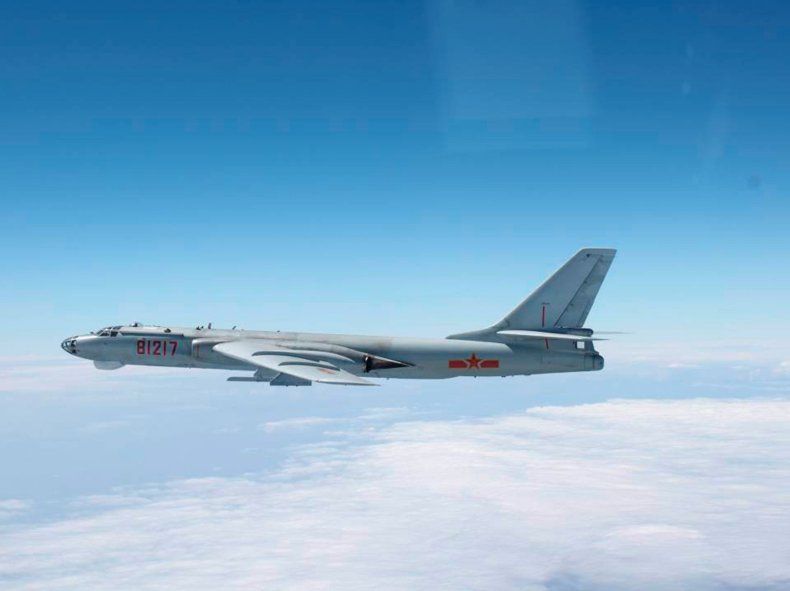 Both Guam, a U.S. territory, and Hawaii, a U.S. state, host important joint Air Force-Naval bases that have recently come under threat by another foe in the Asia-Pacific, North Korea. While Hawaii may have been quietly included as a target for a nuclear intercontinental ballistic missile (ICBM) attack on the U.S. in an alleged plan uncovered by researchers, North Korea's threat to Guam was made absolutely clear and in detail.
Shortly after President Donald Trump escalated his already hardline stance toward North Korea and its nuclear weapons arsenal by threatening to unleash "fire and fury like the world has never seen" in August, the North Korean army announced it had presented leader Kim Jong Un with a plan to attack Guam. The plan, which was described in detail by North Korean state-run media, included bombarding the tiny island territory with four Hwasong-12 intermediate-range ballistic missiles (IRBMs).
Kim later clarified his intentions, saying he would only go through with the attack if the U.S. continued building up its forces in the region and pursuing military exercises with Japan and South Korea. When the U.S. continued to do just that, and Trump threatened to "totally destroy" North Korea while at the U.N. in September, North Korea said it was again certain "the U.S. should be tamed with fire."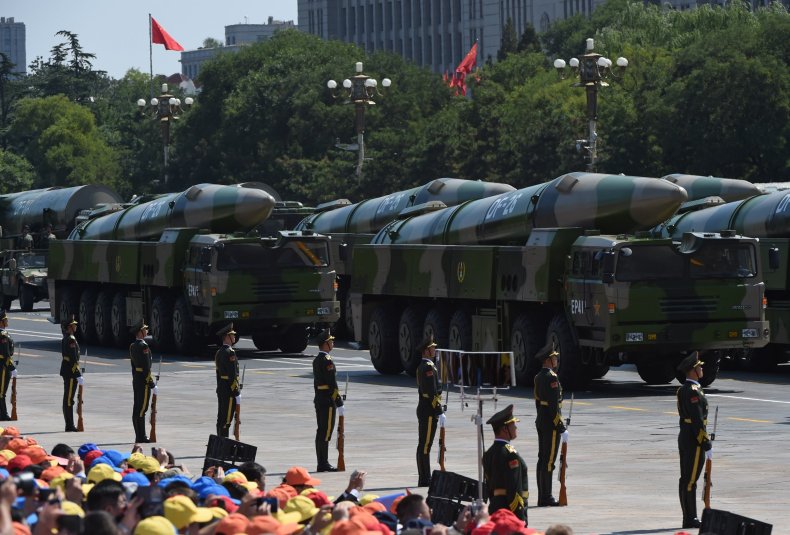 Trump has assured Guam's political leadership that the U.S. would defend its territory against a North Korean attack, but Pyongyang's neighbor and traditional ally may pose an even deadlier threat. In September 2015, the Chinese military unveiled its nuclear-capable DF-26 IRBM, dubbed "Guam Express" or "Guam Killer" by a number of commentators and media outlets, according to the Center for International Maritime Security's analysis of the U.S.-China Economic and Security Review Commission's 2016 report.
In February, former Navy Commander Thomas Shugart revealed on the blog War on the Rocks that China had been using decoys to practice missile strikes on U.S. bases and warships in the Pacific, and that U.S. forces would have around "10 to 15 minutes" to react to such an attack. China possesses a massive arsenal of varying range missiles capable of striking U.S. military installations in Japan and South Korea, and the DF-26 is Beijing's first precision IRBM capable of bringing nuclear destruction to the U.S. military in Asia.