China Hits Back After U.S. Calls For Release of Human Rights Lawyer Pu Zhiqiang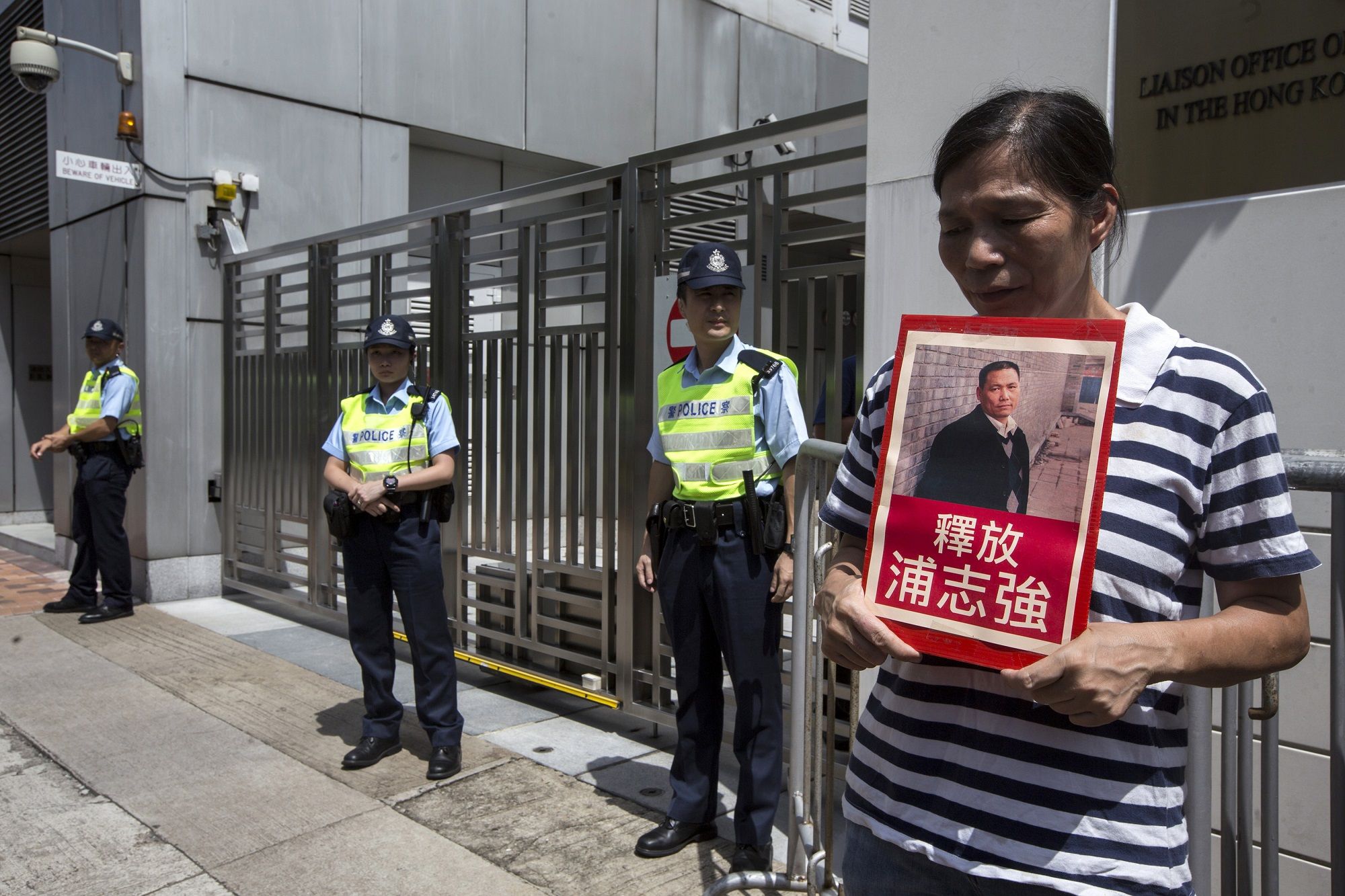 BEIJING (Reuters) - China said on Thursday that the United States would be better to look to problems on its own doorstep rather than criticizing China over human rights, after Washington repeated a call to release a well-known Chinese lawyer.
Pu Zhiqiang, one of China's most outspoken dissidents as well as a lawyer, was arrested last June on charges of causing a disturbance and illegally accessing personal information in a case that drew international condemnation.
The U.S. State Department said it remained deeply concerned by Pu's continued detention and that he should be set free.
Chinese Foreign Ministry spokeswoman Hua Chunying, asked about the remarks, said the United States had overreached itself.
"I don't know if everyone has the same feeling as I do upon hearing this: that some people in the United States have hearts which are too big and hands which are too long; they always want to be the world's policeman or judge," she said.
"But actually, as everyone has seen, recently the domestic problems of the United States are not small. So we hope that they can first concentrate efforts on properly handling their own domestic problems," Hua added, in apparent reference to recent protests in the U.S. in cities like Baltimore.
China, frequently taken to task by the United States and other Western nations for its own human rights problems, rarely misses an opportunity to hit back, and every year issues its own report about the human rights situation in the United States.
Last month, the ruling Communist Party's official People's Daily said the demonstrations in Baltimore over the death of a 25-year-old black man exposed the fallacy of U.S. claims to being an equal society.
China is a country with rule of law and Pu's case will be handled in accordance with the law, Hua added.
"We hope that the U.S. side can abandon its double standards, speak and act cautiously and stop interfering in China's judicial sovereignty and independence in any form."