China's Housing Problem: One Million People in Beijing Live in Underground Basements and Bomb Shelters
A recent inspection by city authorities found 400 people living underground in Beijing. They were crammed into a warren of tiny rooms with no windows in the basement of a high-end residential and office block called Julong Gardens in central Beijing.
In the basement there were shared rooms with 36 beds, plus single rooms and a communal smoking room. Investigators found just one fire escape for 400 people.
According to state media outlet Voice of China, even the air-raid shelter in the basement had been converted into tiny rooms.
One of the people living in the basement told a reporter at the South China Morning Post that a single room costs $264 a month, which is about one-tenth of what a resident would pay in the block itself.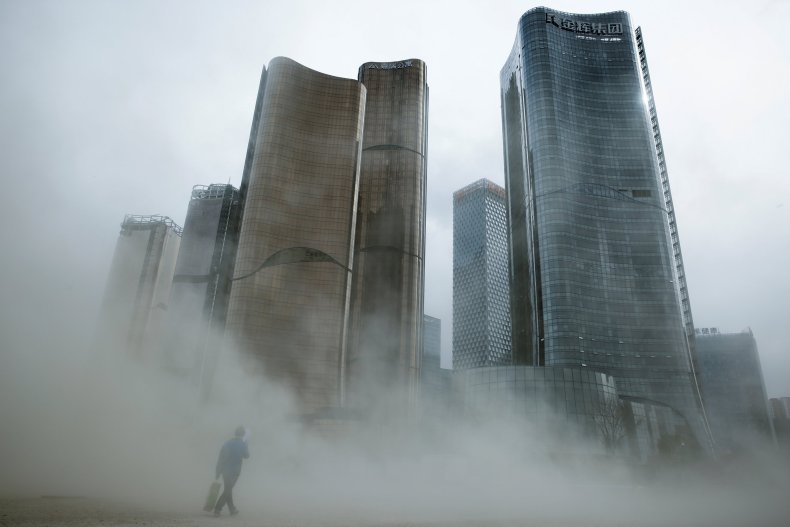 The Hong Kong-based newspaper reported that the owners of the building were unaware of the slum. The building is officially government property; however, the report suggested that it was likely being sublet.
Underground rentals are popular with poor immigrants who move to the city from the countryside, the South China Morning Post reported. In 2016 the Global Cities Business Alliance said Beijing was the most expensive city to rent an apartment in, with average monthly rent costing 1.2 times the average monthly salary.
According to research from Annette Kim, an associate professor at the University of Southern California's Sol Price School of Public Policy, more than one million Chinese live under the city of Beijing and are dubbed shizu, or "rat tribe."
Kim's report said that underground dwellings in basements and old bomb shelters provide an opportunity for poorer workers to live more centrally than they would usually be able to afford.
However, Beijing authorities have been evicting underground tenants for years.
Interviews with underground residents revealed that many of them are either new arrivals or white collar workers at the start of their careers. Al Jazeera interviewed Wei Kuan, a 27-year-old, who said he lives below ground because he is scared of being poor and spending on rent. He earns $4,800 a month. "Many of my colleagues live above ground, but I think it's too comfortable; this place forces me to work harder."