China, India, Russia Data Masks the World's Real COVID Death Toll
The global death toll from COVID-19 topped 5 million this week, with more deaths in the United States than any other country in the world.
High and middle-income countries make up more than half of all reported coronavirus fatalities, according to the tally by Johns Hopkins University. The U.S. alone has recorded more than 748,000 lives lost since the virus emerged almost two years ago.
Experts dispute the official figure, however, saying it does not reflect the true death toll, particularly in countries with massive populations such as India and China.
"It's difficult to know how much higher, but certainly possible that it is two or three times higher than the number of deaths we know about," Amber D'Souza, a professor of epidemiology at the Johns Hopkins Bloomberg School of Public Health, told Newsweek.
D'Souza and other researchers also pointed out that the official tally counts only confirmed COVID-19 deaths, but the standards for reporting these vary by country.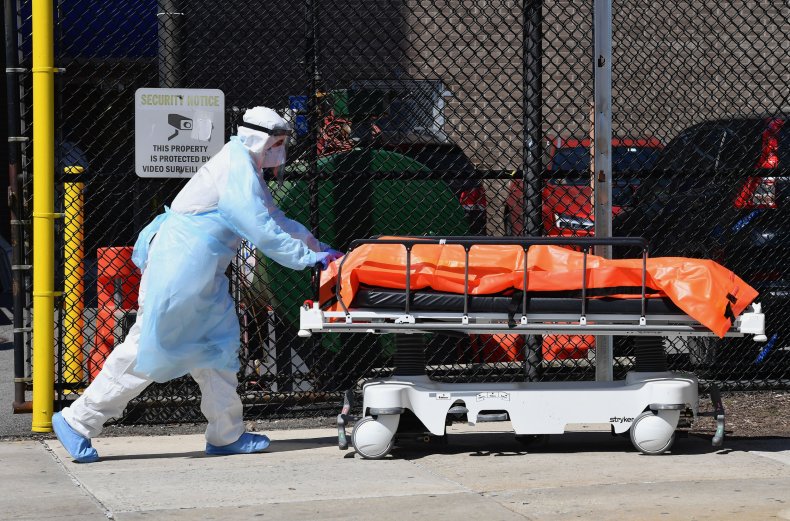 The official death toll is a "false figure," according to David Spiegelhalter, a statistician at the University of Cambridge. "It's much worse than that," he told Newsweek. "I think there's no doubt that some countries are under-reporting COVID-19 deaths… Some of the countries with the worst death tolls are the ones that are poorest at reporting COVID deaths."
Spiegelhalter says a more accurate figure could be reached by looking at excess deaths, pointing to The Economist's analysis of how many more people have died during the pandemic than would typically be expected.
He noted that this analysis demonstrates how some countries, including the U.S., the U.K. and Brazil, have official tallies of COVID-19 deaths that "roughly match" the number of excess deaths, while other nations have massive gaps.
Russia, he said, has reported about 235,000 deaths from COVID-19, but the number of excess deaths in the country is estimated to be as high as 850,000, indicating that many more people have likely died from the virus.
Another country with a large gap between its official count and estimated excess deaths is India. The country has reported more than 459,000 COVID-19 deaths, but excess death estimates vary between 1.2 million and 7.2 million.
China, where the virus first emerged in late 2019, has reported less than 5,000 deaths from COVID-19. The Economist's analysis shows that China has had up to 1.7 million estimated excess deaths during the pandemic.
The use of excess deaths to calculate the pandemic's death toll does have challenges, Spiegelhalter added. "We cannot attribute all those to the virus," he said, adding that some fatalities would have come as a result of measures imposed to combat the spread of COVID-19.
Another shortcoming is that reliable estimates of deaths before the pandemic are needed, but these are difficult to determine for some parts of the world, said Dr. Albert Ko, a professor of epidemiology and medicine at the Yale School of Public Health.
That's a particular issue in India, Ko told Newsweek, pointing to a paper that analyzed three different estimates of excess deaths in the country, which has a population of more than 1 billion people. It concluded that millions more have died of COVID-19 than official counts show.
A key reason why COVID-19 deaths have been under-reported is limited testing, especially in poorer parts of the world, according to Ko. "Reported cases depend on the robustness of surveillance systems. Part of that is also dependent on access to testing," he said.
Testing was a barrier in many countries including the U.S. early in the pandemic, D'Souza added. "There were many cases that occurred that were not counted, because we didn't have testing," she said. "Even now, there are people who die at home, or choose not to go to hospitals, because the hospitals are overwhelmed and there are capacity limitations."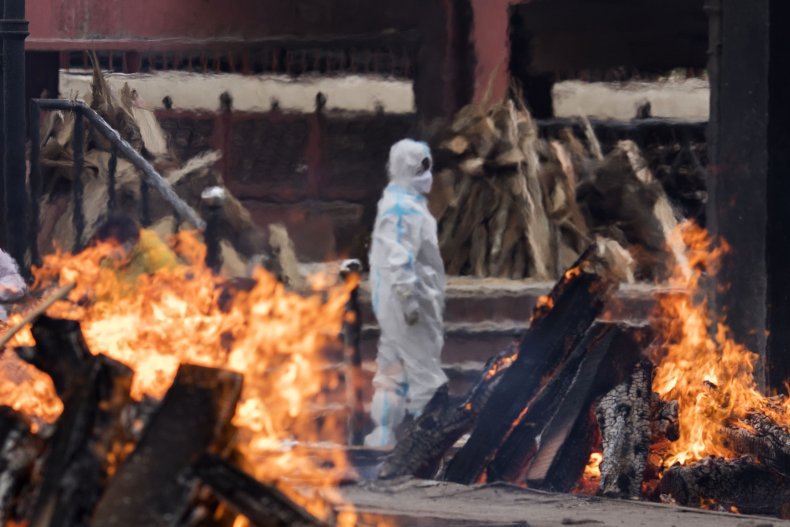 Higher death tolls in the U.S. and Europe can also be explained because those countries tend to have older populations, with more people who suffer from other conditions that make them more vulnerable to COVID-19, she said.
Other factors that could account for the disparity include differences in the measures imposed to combat the spread of the virus and how long they were in place.
Ko pointed out that the official global toll doesn't capture those people whose lives may not have officially been claimed by the virus, but who died as a result of the pandemic.
"The pandemic has affected us much more beyond just the direct number of deaths that are caused by COVID," he said. "For example, the patients that couldn't get diagnosed with tuberculosis, women not getting their prenatal visits, people not getting their emergency surgical procedures, because the hospitals were overwhelmed."
Last month, the World Health Organization reported that deaths from tuberculosis had risen for the first time in more than a decade because of the pandemic, reversing "years of global progress."
D'Souza said although death counts may differ, few places had escaped the toll of the pandemic. "To me, the question is not really who has the most deaths. It is the dramatic toll that COVID is taking in country after country," she said.
That toll will rise significantly, she warned, unless more countries achieve higher rates of vaccination.
Africa has the slowest vaccination rate of any continent, with only 8.7 percent of the population having received at least one dose of a coronavirus vaccine. In some countries, uptake continues to lag behind the levels needed to end the pandemic, D'Souza added.
Although 5 million is a "devastating" milestone, Ko said, "a big question is: how are we going to prevent the next 5 million? The pandemic is not over and many parts of the world are not vaccinated."
D'Souza said there was reason to hope that COVID-19 deaths would drop significantly in 2022. "We do have the beginnings of high population immunity in some countries," she said. "But we still have a long way to go."