China Insists It's Not Afraid of Fighting a Trade War As Adviser Says U.S. Asked For 'Hundreds' of Changes to Laws
China insisted on Tuesday that it was "not afraid" of engaging with a trade war with the U.S. as a trade dealbetween Beijing and Washington remains elusive.
"China does not want to fight a trade war, but we are not afraid of fighting a trade war," Foreign Ministry spokesperson Geng Shuang said on Tuesday, echoingformer statements that Beijing would not shy away from a fight with the U.S. "If the United States only wants to escalate trade frictions, we will resolutely respond and fight to the end," he said.
A government adviser separately said that China has been skeptical that it would be able to negotiate a trade deal with the Trump administration.
"From early May, China began to think that no deal might be better than a bad deal, and right now China and the US have fundamentally contradictory attitudes as to what would be a good deal," Shi Yinhong, an international relations scholar and State Council adviser said, according to The South China Morning Post.
Shi also said that U.S. demands for "enormous" changes to intellectual property laws in China were a central factor in the devolution of trade negotiations.
Trump has alleged that Chinese companies steal U.S. technology and objected to technology transfers that stem from from rules requiring many foreign companies to create a joint venture with Chinese businesses if they want to operate in the country. The president has pushed for greater protection of intellectual property, and although China fast-tracked a new law to protect foreign investors in March, the changes have not placated Trump.
The U.S. State Department and Office of the United States Trade Representative did not immediately respond to Newsweek when asked about the comments from Shi.
The comments from Geng came before both Chinese President Xi Jinping and President DonaldTrump travel to Osaka, Japan, for the G-20 summit later this month. Although Trump has said that he plans to meet with Xi in Japan, China has not publicly said that such a meeting would take place. The U.S. leader said he would wait to decide whether to place tariffs on $300 billion of additional Chinese goods until after the summit.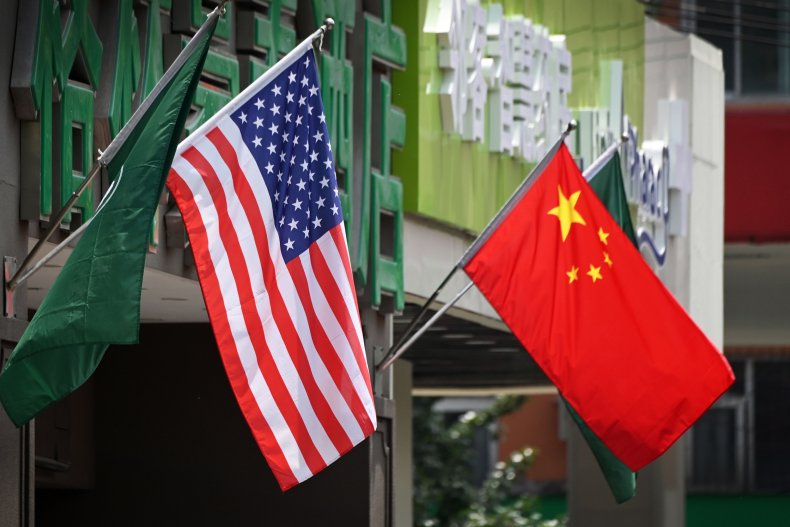 While speaking Monday on CNBC's Squawk Box, Trump said that if Xi did not meet with him at the G20, the U.S. would levy the additional tariffs.
In addition to concerns about China's intellectual property laws, Trump has focused complaints about China on the country's trade surplus with the U.S. and subsidies Beijing gives private companies. Analysts have been skeptical about whether Trump can alter Beijing's close relations between businesses and the state.
"To the extent that we're attempting to get China to negotiate on some of these big structural issues, like the role of state-owned enterprise, like its focus on providing industrial policy support for leading technology industries, they're not going to back down on that," Yale University economist and former Morgan Stanley Asia chairman Stephen Roach said last month.
As trade tensions persist, Trump has championed the use of tariffs as a means of implementing foreign policy. "Tariffs are a beautiful thing," he said Monday.
Last week, Commerce Secretary Wilbur Ross boasted figures that show the trade deficit with China dropped by $22.9 billion in the first quarter of 2019. But the data also showed that the trade deficit had increased in April.