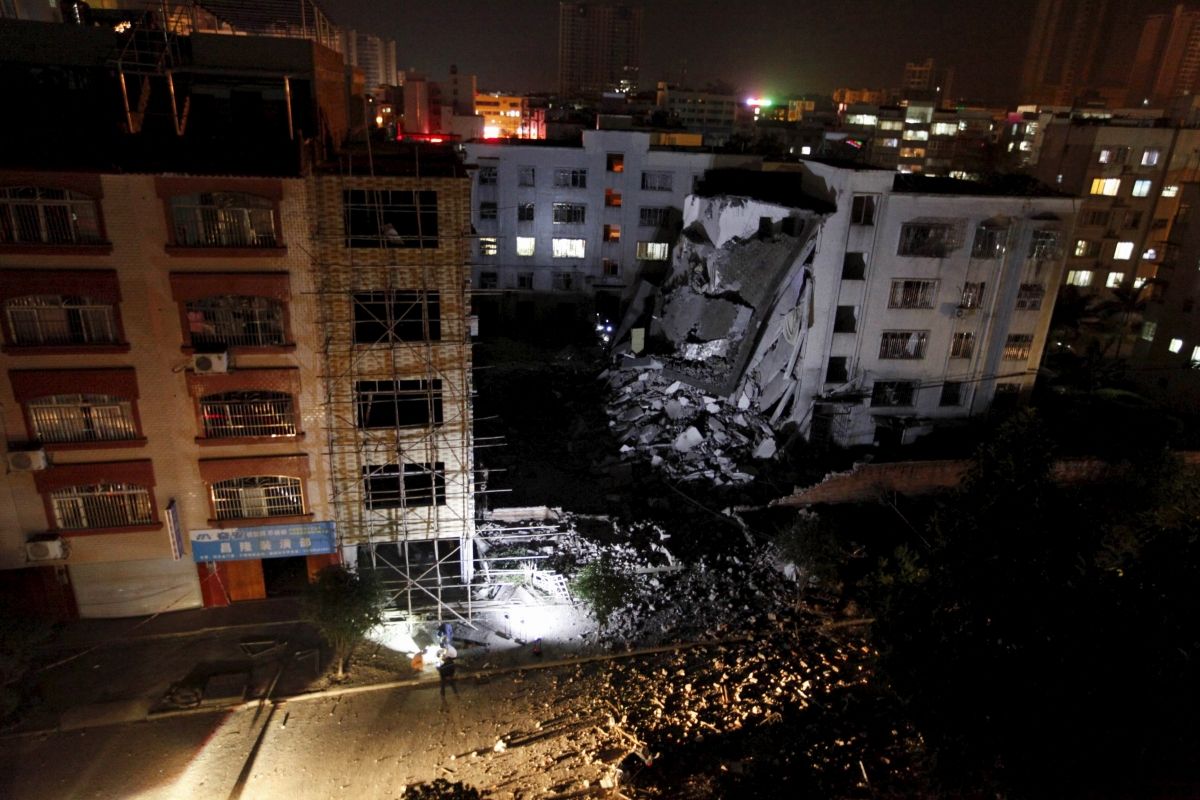 Chinese officials are investigating another explosion in the southern Guangxi province, a day after a number of package bombs killed seven people and injured 51 others.
The latest blast took place at a six-story apartment block in Liucheng county, that lies in the south of Guangxi, at 8 a.m. local time, according to state news agency Xinhua. The cause of the explosion remains unclear though no casualties have yet been reported. Xinhua said the force of the blast was strong enough that debris from the building hit the road opposite the block. Local police say it's unclear as of yet whether Thursday's incident is connected to Wednesday's blasts.
Seventeen separate explosions hit multiple locations in Liucheng on Wednesday, including government buildings, a prison, a train station and a hospital. Pictures and videos circulating on social media showed overturned cars, rubble in the streets and collapsed buildings.
A 33-year-old man, identified only by the surname Wei, was taken into custody as a suspect, according to Xinhua. Police say they are treating the explosions as a "criminal case" rather than an act of terrorism. They have since issued a statement calling on Liucheng residents not to accept packages from strangers or "non-proper channels." The local mail service has suspended all deliveries until Saturday. Liucheng, which is close to the China-Vietnam border, is home to around 400,000 people and is one of China's poorest regions.
Thursday suspected blast also marks the start of China's National Day, a week-long public holiday during which many shops and offices close. The explosions are not the first time Chinese citizens have attacked public buildings in order to express their grievances. In 2013, a man detonated a series of homemade bombs filled with ball bearings outside a government headquarters in northern China, killing at least one person.
In 2011, villagers in Wukan, Guangdong province revolted against the authorities who they said had confiscated their last piece of land to sell to developers. The villagers set up roadblocks and attacked government buildings over plans to demolish their homes, according to the BBC. Such land disputes are common in China, prompting thousands of protests across the country each year.