China Involved in 90 Percent of Espionage and Industrial Secrets Theft, Department of Justice Reveals
China was involved in 90 percent of all economic espionage cases handled by the Department of Justice over the last seven years, according to a report submitted Wednesday to the Senate Intelligence Committee.
"From 2011-2018, more than 90 percent of the Department's cases alleging economic espionage by or to benefit a state involve China, and more than two-thirds of the Department's theft of trade secrets cases have had a nexus to China," the report stated.
The report noted that the Department of Justice has not always been able to link the theft of trade secrets directly to the Chinese government, but that the theft almost always benefits China's official economic policy. Furthermore, China's lack of intellectual property laws, unwillingness to cooperate in investigations and the outsized role of state-owned enterprises in the country's economy largely contribute to the Chinese government's complicity in these crimes.
"One example was the conviction of a Chinese company—the Sinovel Wind Group Company—for stealing wind turbine technology from a U.S. company resulting in the victim losing more than $1 billion in shareholder equity and almost 700 jobs, over half its global workforce," the report reads.
"Another recent example was the conviction of a Chinese scientist for theft of genetically modified rice seeds with biopharmaceutical applications, providing a direct economic benefit to the Chinese crop institute that was the intended recipient of the seeds," the report continues.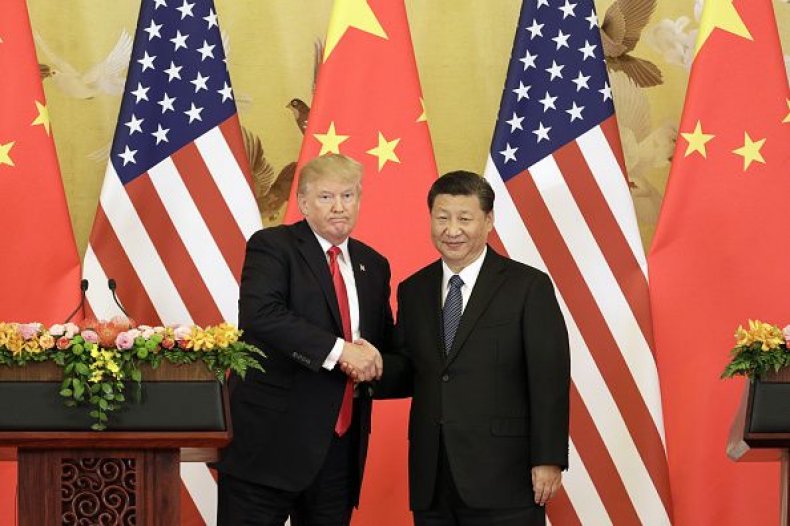 The report appeared to back previous comments by General Keith Alexander, the former head of the National Security Agency, who said that industrial espionage and intellectual property theft constituted the "greatest transfer of wealth in history." In September, a report by the Foundation for Defense of Democracies determined that Chinese cyberespionage costs U.S. companies an estimated $300 billion annually and comprises the "single greatest threat to U.S. technology."
The Trump administration has launched a trade war with China in an effort to call attention to intellectual property theft, among other trade disputes. In October, Vice President Mike Pence used a public speech to accuse the Chinese government of having "directed its bureaucrats and businesses to obtain American intellectual property...by any means necessary."
Nevertheless, it is unclear how this issue is being addressed within the ongoing trade negotiations between Washington and Beijing. Some policy analysts have recommended that the U.S. should tailor sanctions to address economic espionage.
"With the return of Chinese hacking, the United States should develop an international attribution-and-sanction regime; sanction the companies that benefit from cyber espionage; and strengthen counterintelligence outreach to startups and small companies in artificial intelligence (AI), quantum, semiconductor, telecommunications, and other sectors central to Chinese technology strategies," said a briefing from the Council for Foreign Relations published in December.
On Wednesday, GOP Senator Ben Sasse of Nebraska responded to the DoJ's assessment in front of the Senate Judiciary Committee.
"Too many folks in Washington cling to an imaginary distinction between Chinese businesses and the Chinese Communist Party," Sasse said. "This is much, much bigger than corporate 'cheating' or old-school spy-vs-spy tactics. China wants to win a fight before it starts by leveraging every tool at Chairman Xi's disposal—sometimes that means using the state and sometimes that means using Chinese citizens and businesses. We can't sleep on this threat."