China Joins Trump in Pushing Back Against Macron: 'We Have Never Posed Any Threat to Europe'
China has joined the U.S. in pushing back against remarks by French President Emmanuel Macron, who called for a united European army to defend against threats from the two nations and Russia.
"We have never posed any threat to Europe," Chinese foreign ministry spokeswoman Hua Chunying said on Wednesday, Agence France-Presse reported. However, she also noted that while "Europe has the right to decide its own foreign and defense policies," leaders in Brussels have recently voiced a desire for closer cooperation with Beijing.
Last week, Macron stirred controversy when he suggested that the U.S. posed a security risk to Europe under President Donald Trump. "We have to protect ourselves with respect to China, Russia and even the United States of America," the 40-year-old leader told Europe 1 radio last Tuesday, calling for the formation of a "true, European army."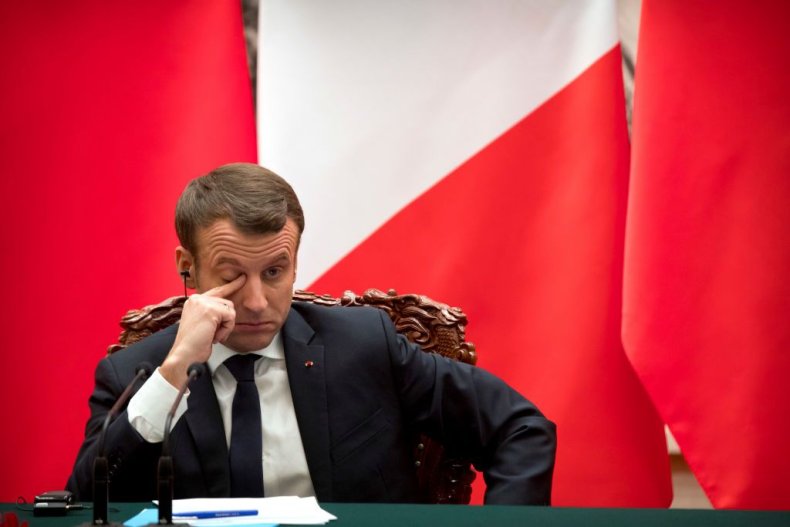 Trump called the remarks "very insulting" in a Friday tweet sent out as he arrived in Paris for the centenarian celebration of the end of World War I. Despite a showing of friendship during a face-to-face meeting in France, Trump released a series of tweets attacking the European country and its leader on Tuesday.
In his Twitter posts, the president mocked France for needing U.S. support to defeat Germany in the World Wars, took a jab at French wine and also appeared to back far-right French nationalists. He ended the string of tweets with the words "MAKE FRANCE GREAT AGAIN!"
German Chancellor Angela Merkel also threw her support behind Macron's call for a European army in a Tuesday speech in Brussels. "A common European army would show the world that there will never be war again in Europe," she said, adding, "The times we could rely on others are over."
China and the U.S., as well as Russia, appeared to be aligned in their opposition to Macron and Europe on Monday. The French president put forward an international agreement designed to regulate the internet and bolster cybersecurity at an event organized by UNESCO. The accord was supported by 51 countries, including all members of the European Union. Beijing, Washington and Moscow all refused to approve the pact.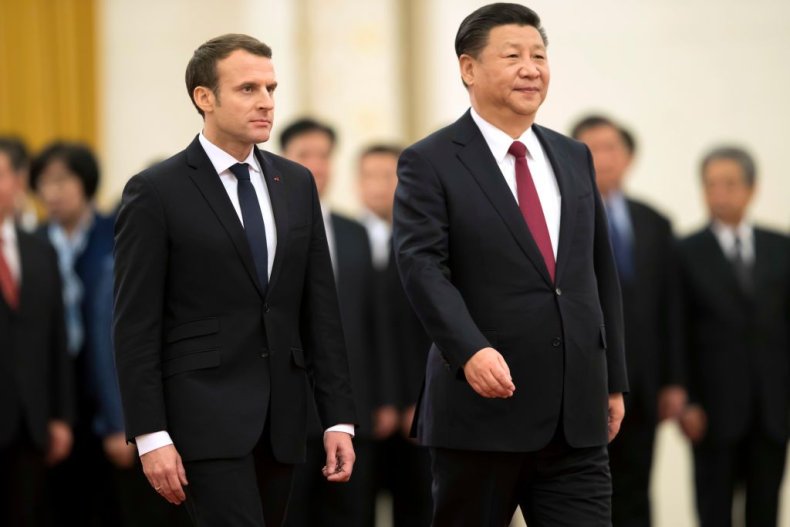 "Now that half of humanity is online, we need to find new ways to organize the internet," French officials said, according to British newspaper The Telegraph. "Otherwise, the internet as we know it today—free, open and secure—will be damaged by the new threats."
Despite their mutual pushback against Macron, China and the U.S. continue to have their own significant disagreement. Trump has escalated trade tension with Beijing this year, slapping tariffs on $250 billion of Chinese imports, to which China has responded with levies targeting $110 billion of U.S. goods. Vice President Mike Pence warned this week that the Trump administration would not budge from its position in the dispute.
"They know what our administration's position is. They know what the president's position is," Pence said, suggesting it is up to Beijing to compromise to avoid a cold war.