China's New Killer Drone Can Fire Eight Kinds of Missile and Drop Dozens of Bombs, Report Claims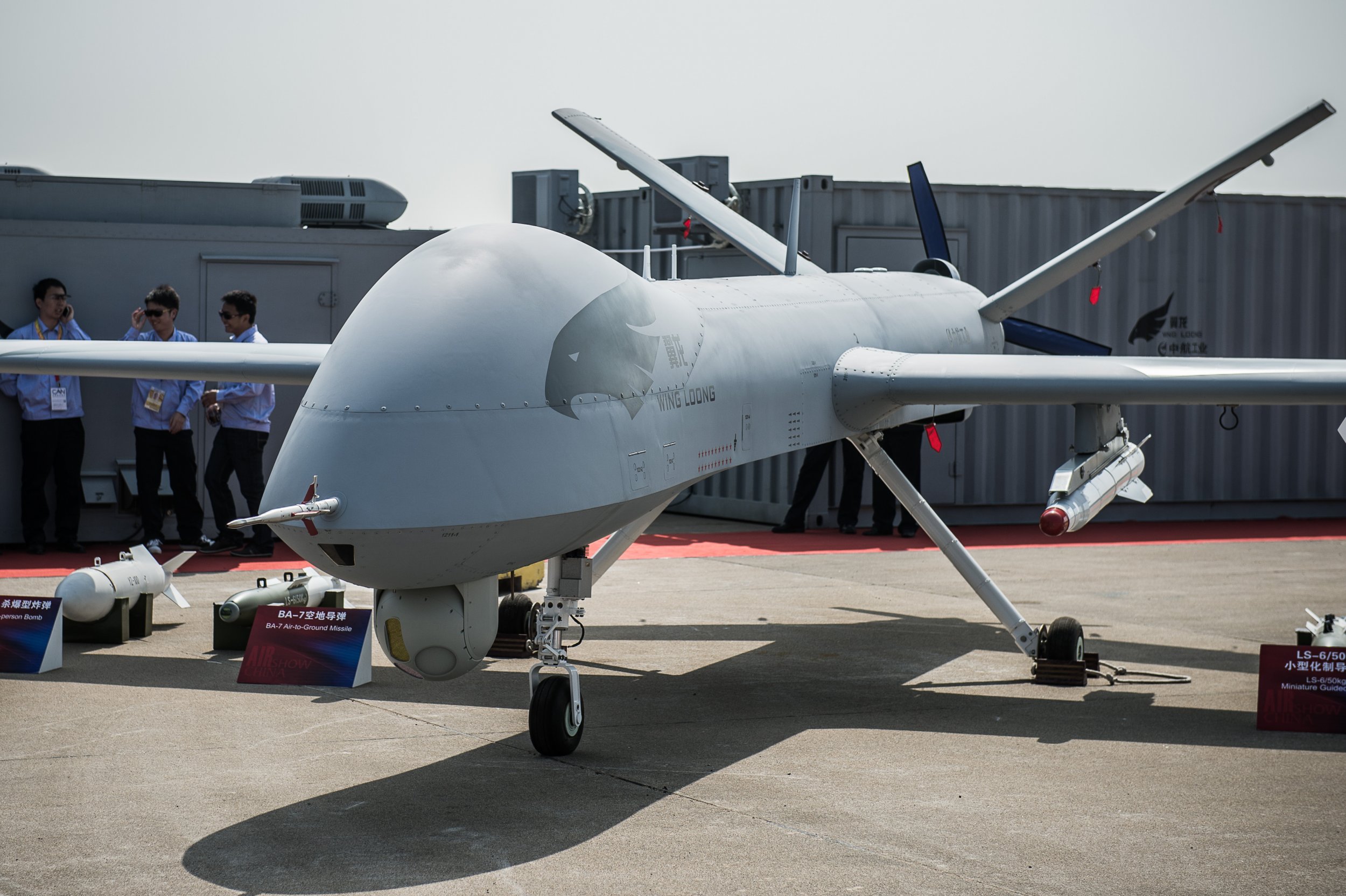 China's new killer drone has reportedly set a record after hitting five targets with five separate types of missiles, according to the Aviation Industry Corporation of China (AVIC).
"The Wing Loong II UAS has successfully hit five targets in succession with five different types of missiles in a single sortie, setting a new live firing record for Chinese UAS," AVIC told the Xinhua News Agency.
After multiple rounds of testing over 10 months, the new unmanned aerial system (UAS) also achieved a 100 percent hit rate with the eight types of missiles and dozens of bombs it can carry.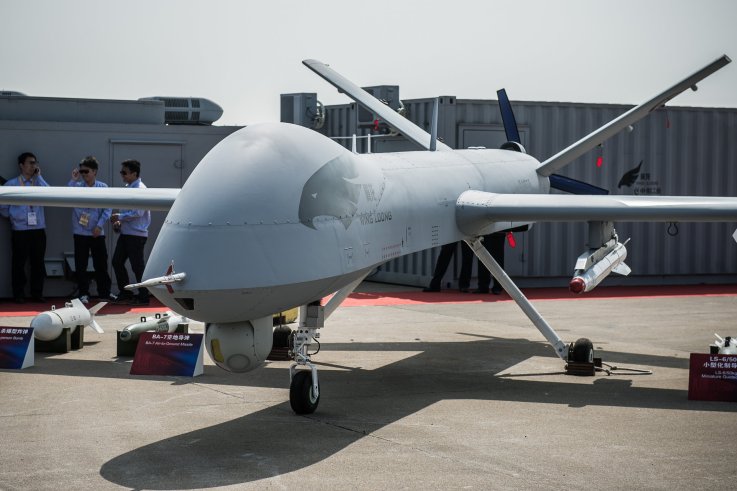 Wing Loong II was developed by AVIC's Chengdu Aircraft Design & Research Institute (CADI) and is made up of a ground station and several unmanned aerial vehicles that can carry a total payload of 881 pounds and fly for approximately 20 hours at a maximum speed of 370 kilometers per hour.
The drone system has passed live-fire testing on stationary targets, sensitive targets, moving targets and time-sensitive targets, reported Xinhua.
"Seven years after its launch on the market, the Wing Loong series has been successfully equipped by multiple users, going through tests in various severe environments," said CADI president, Ji Xiaoguang.
"It has realized operation normalization, been used in actual combat, and made remarkable achievements. It has earned a good reputation in many countries and established brand recognition of Chinese Wing Loong worldwide," he added.
The military drone can carry a wide range of missiles and bombs, including the Blue Arrow 7 laser-guided-air-to-surface missiles, TG100 laser/INS/GPS–guided bombs and the AR-1/HJ-10 anti-tank missile, reported The Diplomat.
The Wing Loong II's first successful fight was conducted on February 27, 2017, and it has an operational radius of 1,500 kilometers.
China's New Killer Drone Can Fire Eight Kinds of Missile and Drop Dozens of Bombs, Report Claims | World