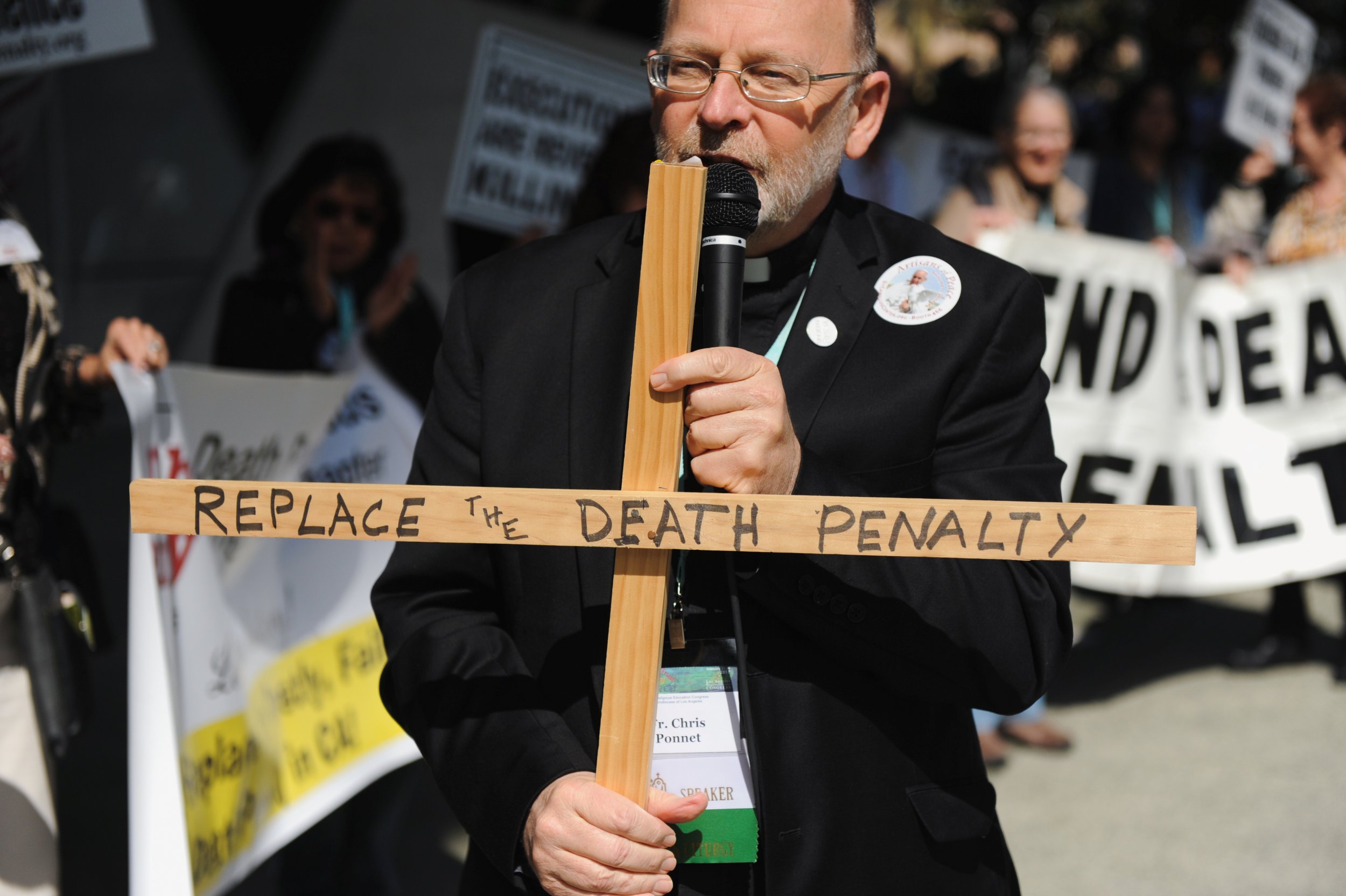 China carries out the most state executions in the world, putting to death more prisoners than Iran, Pakistan, Saudi Arabia and Iraq, according to a new report by Amnesty International.
It found that despite China's consistently high number of executions, the use of the death penalty fell by 37 percent worldwide, with 1,032 people executed in 23 countries in 2016. The United States did not make the top five for the first time since 2006.
But the fall comes after an unprecedented spike in executions during 2015, with 1,634 people put to death, making it the worst year on record since 1989.
China does not release statistics but is believed to execute many thousands of people every year. (It says the figure is a state secret.) Amnesty 's new report released Monday, "China's deadly secret," highlights how Beijing has refused to disclose numbers despite being asked by the United Nations.
"It is high time for China to lift the veil on this deadly secret and finally come clean about its death penalty system," said Salil Shetty, secretary general of Amnesty International.
"Just a handful of countries are still executing people on a large scale. The majority of states no longer condone the state taking human life. With just four countries responsible for 87 percent of all recorded executions—the death penalty is itself living on borrowed time."
Chinese courts have a 99.9 percent conviction rate and the outcome of trials typically rely on confessions. The Chinese government has been following a policy of "killing fewer, killing cautiously" (少杀慎杀) for a decade, and are keen to present an image to the world of at least attempting to reduce the number of executions, the report said.
But the country continues to execute those who have committed offenses that do not meet the threshold of "most serious crimes," including for drugs and arson. In doing so, it contravenes the International Covenant on Civil and Political Rights—a multilateral treaty adopted by the United Nations in 1996—to which it is a signatory.
Amnesty suggests that China's continued lack of transparency on prisoner executions is because it still harvests prisoner's organs. In 2006, China admitted to sourcing most of its organs for transplants from prisoners on death row.
The number of death sentences across the world increased in 2016 (from 1,998 to 3,117) but this followed the release of information by countries like Thailand, who had previously not given information to Amnesty.