China Land Reclamation in South China Sea Creates 'New Facts': U.S.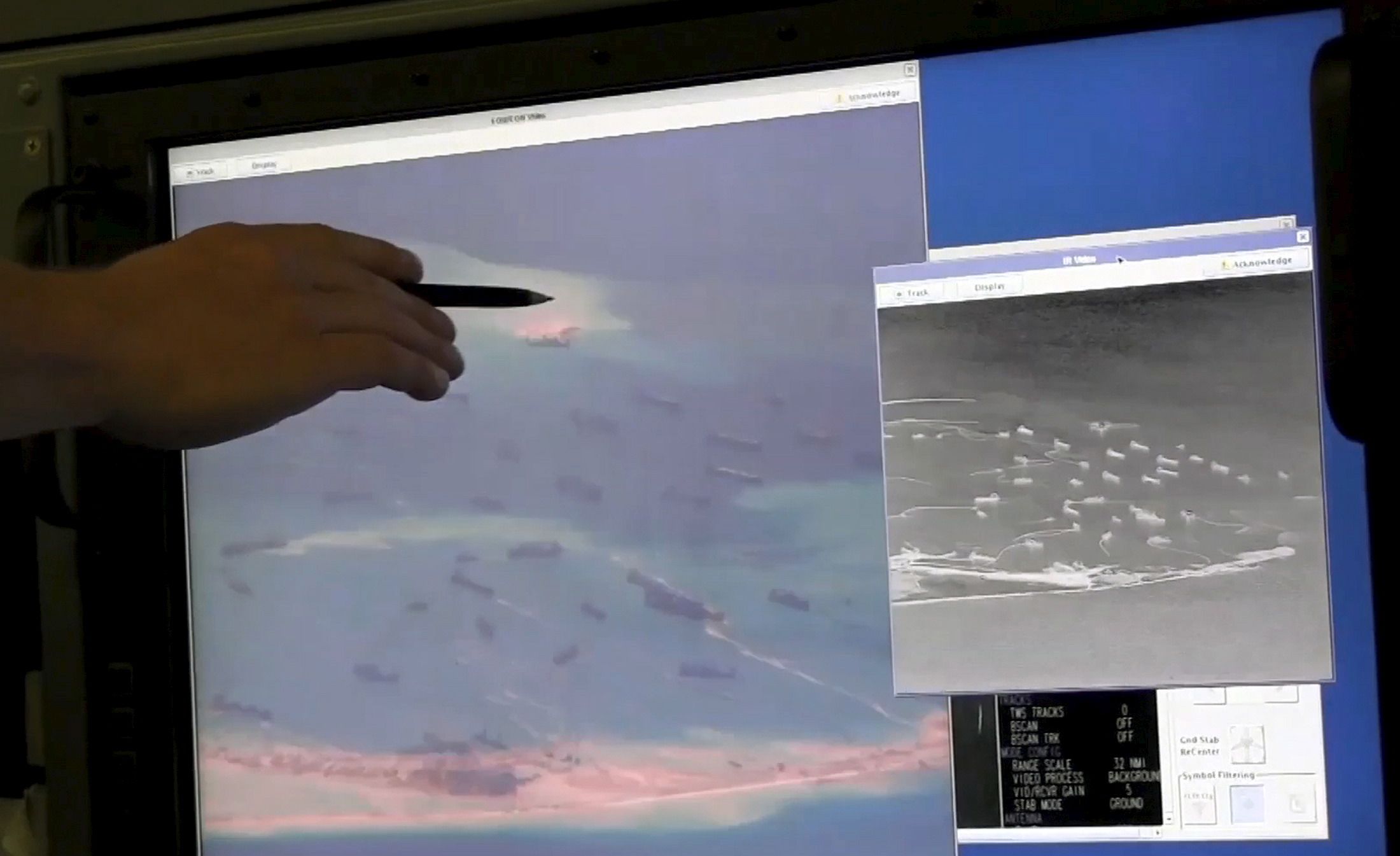 ABOARD A U.S. MILITARY AIRCRAFT (Reuters) - U.S. Defense Secretary Ash Carter, in Washington's latest challenge of Chinese land reclamation in the South China Sea, said the scale of Beijing's activities, not the United States, was altering the status quo in the region.
Carter, speaking to reporters at the start of a 10-day trip to Asia, said the United States was trying to maintain a shared regional security structure that has advanced "prosperity for everyone" over the past 70 years.
"We've been flying over the South China Sea for years and years and years, and ... will continue to do that: fly, navigate, operate. So that's not a new fact," Carter said.
"The new facts are the reclamation and the scale on which it is being done, and that's not an American fact, that's a Chinese fact," Carter said.
The United States has publicly highlighted Chinese island-building in the disputed Spratly Islands several times in recent weeks. Carter called for an end to the land reclamation work by China and other countries on Wednesday and a halt to the militarization of the territorial dispute.
The U.S. Navy last week sent a reconnaissance plane carrying Navy and television camera crews to film the Chinese dredging work, which U.S. officials say has added some 2,000 acres to five outposts in the resource-rich Spratlys, including 1,500 this year.
The Spratlys are claimed by half a dozen countries including the Philippines, Malaysia, Vietnam and China.
China's Foreign Ministry spokeswoman on Thursday reiterated her country's claim to the islands as sovereign Chinese territory and noted Washington had made no comment about other claimants' initiatives to build on some of the islands.
The United States had been "selectively mute on individual countries that have selectively occupiedChina's islands and reefs, but have made irresponsible remarks on the construction activities that are lawful, fair and reasonable within China's scope of sovereignty," Hua Chunying told a news briefing.
"The Chinese people can make their own judgment. No one has the right to tell China what to do," she added.
Carter, asked whether the United States would send ships to within 12 miles of the Chinese-built islands to demonstrate Washington does not accept Beijing's territorial claims, said, "The United States will ... fly, sail, operate wherever international law allows."
He also rejected the notion that the islands, which China built on previously submerged reefs, could claim 12 miles of territorial waters.
"The 12 nautical miles that I think you're referring to does not pertain to features that were submerged and now are no longer submerged," Carter said.