China Lands Two Civilian Aircraft In Nansha Islands Test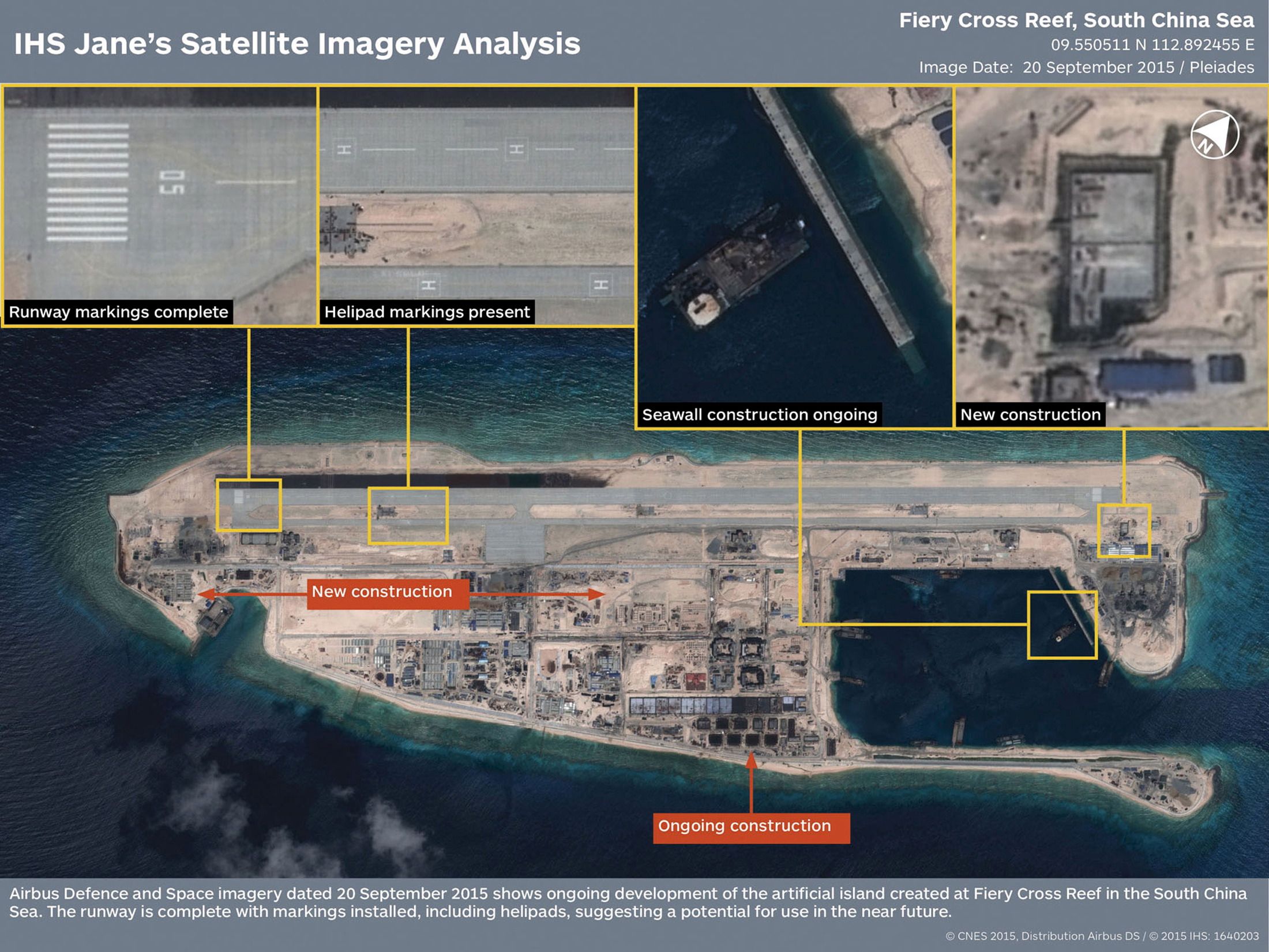 China has boasted of successfully test landing civilian aircraft on its new airstrip built on the controversial Nansha Islands in the South China Sea, state news agency Xinhua reports.
The test took place on Wednesday when two civilian aircraft landed in the airfield in the artificial islands, after taking off from Meilan airport in the city of Haikou, Hainan Province.
The U.S. has expressed concern that the islands, which China is building artificially on reefs also claimed by Malaysia, the Philippines, Brunei and Vietnam in the South China Sea. U.S. satellite images indicated in mid-September that China is building airstrips on all three islands being built, with U.S. President Barack Obama expressing concern the airfields will have a military use in a meeting with Chinese President Xi later that month.
According to Forbes, more than half of the world's maritime trade passes through the waters surrounding the islands. Chine completed the airfield on one of the three islands, Fiery Cross Reef, on Saturday.
China has denied that its construction in the waters violates legitimate land claims by other states and insists its projects there are mainly focused on scientific study as opposed to military use. Xinhua and other state-run outlets have repeatedly cited the disappearance of Malaysian Airlines flight MH370 in March 2014 above these waters as an incident which would have been aided by a Chinese airfield in the South China Sea.