China Likely to Use Pressure and Intimidation to Ward Off More Protests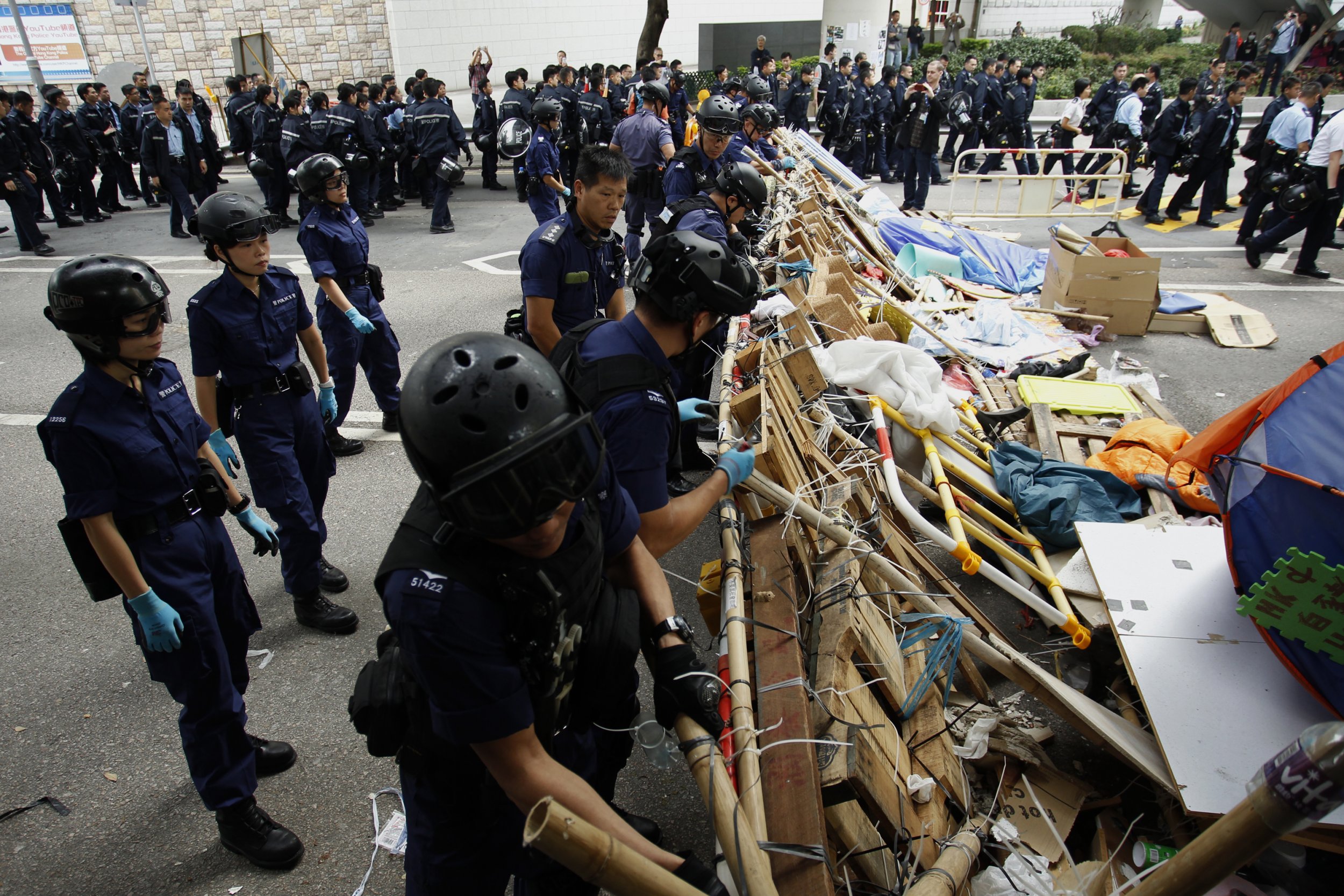 As the dust settles on Hong Kong's pro-democracy 'Occupy' protests, China is likely to embark on a sweeping but covert campaign across the territory's judiciary, media and universities to ensure there is no recurrence, activists and politicians say.
The surprisingly resilient, 75 days of protest for a fully democratic vote to choose Hong Kong's next leader was the most serious challenge to China's authority since the 1989 pro-democracy demonstrations and crackdown inBeijing's Tiananmen Square.
To ward off future protests, activists say Beijing's rulers are unlikely to embark on a harsh response that could pose a risk to stability and prosperity in Hong Kong, a financial hub that is the gateway to the world's second-biggest economy.
Alex Chow, one of the student protest leaders, said "Chinese methods" could be applied in Hong Kong, a term he used to refer to pressure, intimidation and coercion against government critics in China.
"How long can we maintain Hong Kong's judicial independence?" Chow said at the protest site before he was hauled away by police as they cleared the main protest site on Thursday. "We've already seen judges make decisions that have been highly contentious. Beijing might be able to put pressure on Hong Kong to charge us (the protest leaders) with more serious offences to shut us up."
China rules Hong Kong under a "one country, two systems" formula which allows wide-ranging autonomy and freedoms in the territory not enjoyed on the mainland.
"The illegal 'Occupy Central' actions did not enjoy popular support," China's Hong Kong and Macao Affairs Officesaid on Friday. "(We) hope that all sides in Hong Kong society take this as a lesson, reflect on it coolly, further correctly understand and follow the 'one country, two systems' policy."
Beijing has never publicly signaled any potential consequence of involvement in the protest movement. But in June, it bluntly reminded Hong Kong in a cabinet-level White Paper that China holds supreme authority over the city.
BEEFED-UP PRESENCE
Two sources with contacts to China's Ministry of State Security say Chinese intelligence agencies had beefed up their presence in Hong Kong because of the protests, sometimes engaging in direct operations that violateBeijing's promises to allow the former British colony wide-ranging autonomy.
"They expanded a broad network of agents to monitor and gather intelligence (in Hong Kong)," said one source who declined to be identified given the sensitivity of the matter.
Beijing's United Front Work Department, an arm of the Communist Party that propagates the goals of the party through grassroots political and social activities, is also expected to intensify its efforts.
Hong Kong media tycoon Jimmy Lai, an outspoken critic of Beijing who has vowed to continue the pro-democracy protests, has stepped down as publisher from the Apple Daily, the newspaper reported on Friday.
"We know there will be many battles before we win the war," Lai told CNN before he was arrested on Thursday at the main protest site.
An executive close to him said the resignation was not linked to the protest and that Lai retained control of the newspaper. But Lai's role as the main financial patron of the pro-democracy movement since Hong Kong's 1997 handover to China has come under scrutiny. In September, Lai visited the territory's anti-corruption agency after a raid on his home.
Over the last year, several major banks have pulled advertising from the pages of Apple, amid what the newspaper's executives have called backroom pressure from the government.
Mark Simon, Lai's senior aide at his Next Media company, said he and Lai were obvious targets, but the government and pro-Beijing forces would also target Hong Kong's young activists with a campaign of persecution.
"If they start to persecute them, then everything that makes Hong Kong special goes away," he said in an interview. "They are looking for scapegoats because they have mishandled this so badly."
Pressure will also be piled on academics and members of the local Legislative Council who have supported the movement, said
Kenneth Chan Ka-lok, a pro-democracy lawmaker and a professor at a local Hong Kong University in international affairs.
"There will be a lot of intimidation from work places onwards, spreading out to schools, to academia, to thelegislative council, government offices and so on," he told Reuters.
"I don't think it's possible to have a political purge in Hong Kong but it might become something that we haven't experienced before in Hong Kong. They may try to blackmail people, to weaken our determination."
But nothing will be done overtly, and indeed there could be economic sops offered to the territory.
After the last anti-government protests in Hong Kong in 2003, China plied the city with sweeteners, allowing millions of Chinese to visit and shop every year, pumping billions of dollars into IPOs and investments and inking preferential stock and yuan market deals.
"In terms of economic development and muscle, China will continue to help Hong Kong," said an Asian diplomat who declined to be identified.