Man in China Attends 23 Weddings in One Week
A man attended nearly two dozen weddings in just one week as friends and family tied the knot during China's recent National Day holidays.
While hundreds of millions of his fellow citizens were contemplating how best to make the most of their eight-day "Golden Week" break, Lei was resigned to spending each day attending weddings, including eight on October 1—China's National Day.
Chinese couples often choose the public holiday—the longest of the year apart from the Lunar New Year—to get married as it is viewed as good luck. Lei's niece and nephew were no exception, and he had to attend both.
Attending weddings during the National Day holidays is not uncommon for Lei, who likes to keep a written record in order to remember the dates, as well as the amount of cash gifts he is obliged to hand out to the newlyweds hosting each event.
Traditional Chinese wedding gifts come in the form of fresh bills placed in red envelopes, which are also known as red packets.
While wedding gifts of higher amounts are expected in larger cities such as Beijing and Shanghai, in his native city of Bijie, in Guizhou Province in southwestern China, Lei can get away with gifting sums in the region of 100 renminbi ($14.72).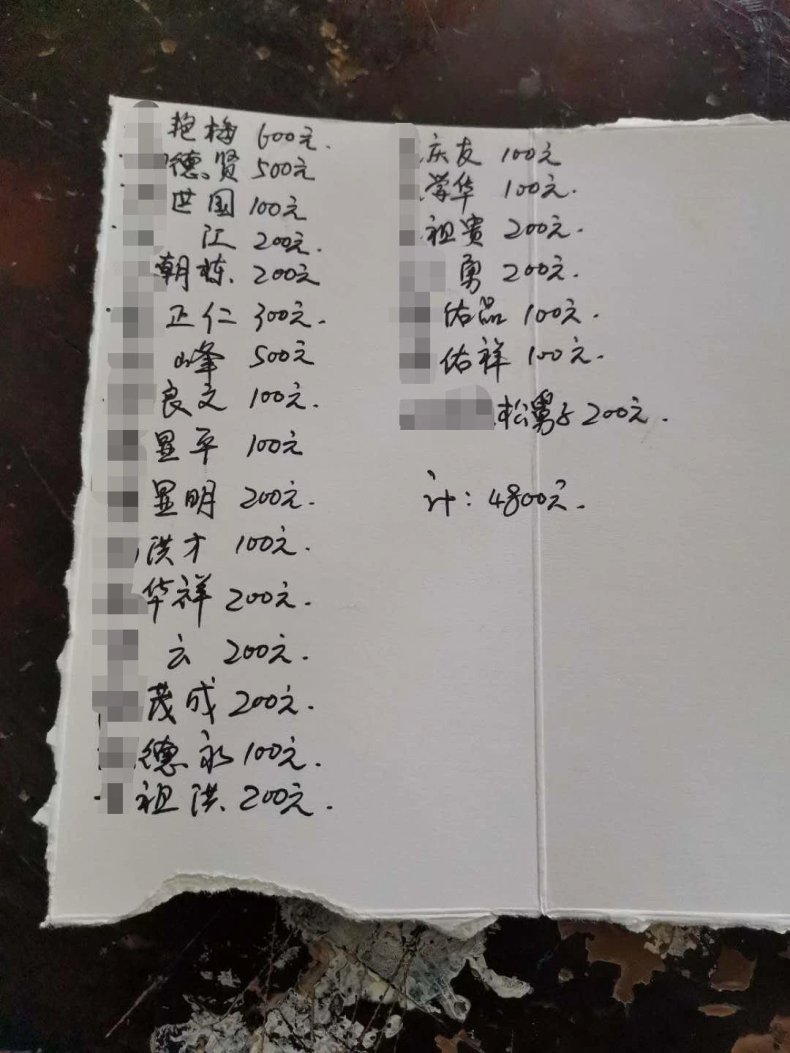 But Lei's attendance at 23 weddings will cost him 4,800 renminbi ($706.78) in red envelopes alone, his list shows. Include his daily expenditure and expenses such as travel, and the amount totals more than his monthly salary, he told local media.
"This is actually an incomplete list," he told Guiyang Daily from the provincial capital. "The children in my extended family have all grown up and are having their own weddings during the holidays, so I haven't got around to tallying the total amount [of wedding gifts]."
He added: "My family is never home during the longer holidays. We buy groceries on September 30 and by October 10 they remain untouched."
China's National Day break is a particularly popular period for wedding ceremonies, but there are more weddings than ever during 2020's Golden Week because of COVID-19, state media agency China News Service reported.
Many couples who decided against a traditionally popular spring wedding in May and June due to concerns over the coronavirus have naturally rescheduled for the next best date in October, the report added.