Man Caught Carrying Teen's Body in Bloodstained Luggage
A man tried to enter a taxi while carrying a black suitcase containing the body of his suspected murder victim. He was caught when the taxi driver alerted the police after becoming suspicious about the suspect, Xie Lei, 33, on September 7.
The taxi driver noticed the luggage was unusually heavy, smelled strange and bore visible bloodstains, while helping Xie carry the luggage into the trunk at approximately 7 a.m. local time.
Xie ran away from the scene while the taxi driver was calling to alert police, leaving his gruesome secret to be discovered.
Police in Taihe county, in Jiangxi, southeast China, the next day offered a 30,000 yuan ($4,643) reward for any information allowing them to apprehend the suspect. He was caught soon after in nearby Jian county, relatively close to where Xie is alleged to have murdered his victim and stashed her remains.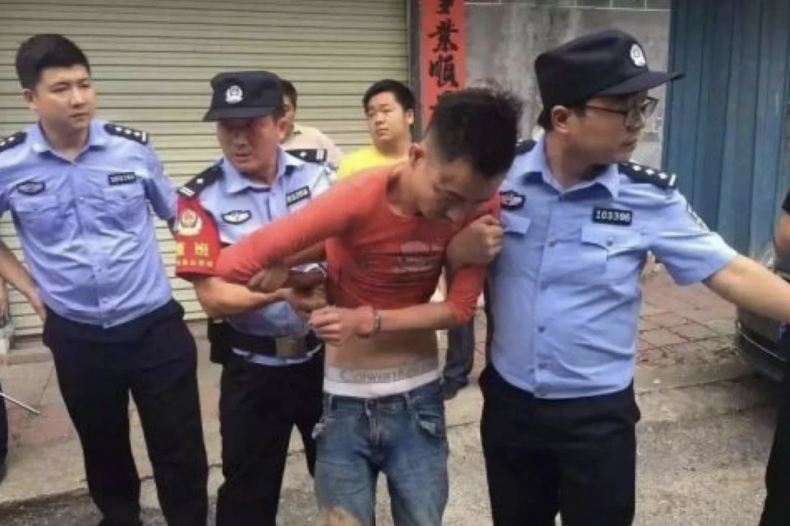 After vanishing from the scene, the suspect reportedly cycled to an apartment block in Jian county, where locals claim he was caught while resting on Wednesday.
During this time he is also thought to have stolen a new T-shirt and four apples, apparently left by locals as offerings to the God of Fortune.
Local media has identified the victim as an unnamed 19-year-old woman, a former colleague of Xie at a local KTV bar.
Shaanxi native Xie reportedly used to be a manager at the venue before he left last month.
Police have refused to speculate as to Xie's motive for allegedly murdering the teenager as the investigation continues.
The victim's father, also unnamed, said she was the eldest child of the family, who had been in contact with them in the days immediately prior to her death.
Oriental Today News has reported how the woman had been a migrant worker for several years.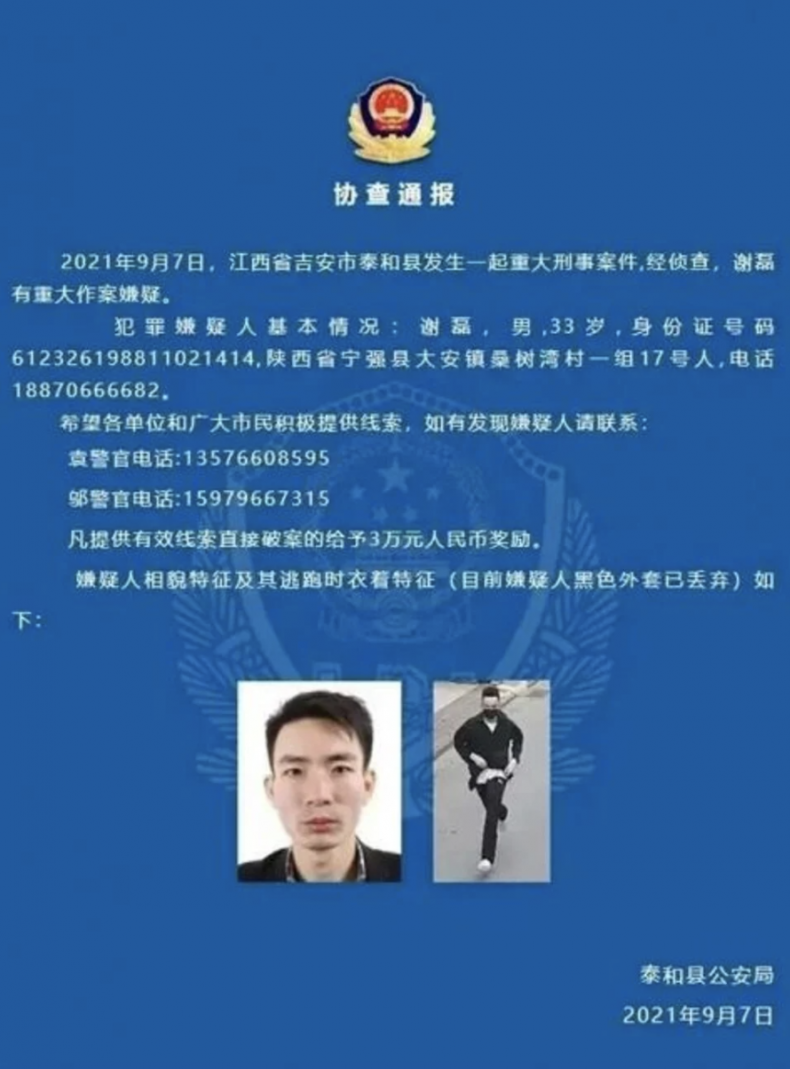 The horrifying case is the latest in a series of gruesome murders that have shocked China.
Authorities in China heard in April heard how a victim was kidnapped, killed and sealed inside a coffin.
Police in June arrested a teacher at a prestigious school for allegedly stabbing a colleague due to a "work reason."
And in September, a notorious female serial killer was sentenced to death for slaying seven people including a child, having been caught after 20 years on the run.
The U.S. has seen its share of gruesome crimes involving suitcase disposals. In June 2021 a possibly dismembered body was discovered in a bag outside a residence in rural Georgia. A suspect has been arrested.
And in Seattle the remains of two people were discovered on a beach, stuffed into suitcases. The suspect in the case allegedly murdered the couple in a dispute over rent.