China is on the March in Central America | Opinion
The People's Republic of China (PRC) is on the move in Central America. On Dec. 9, Nicaragua severed ties with Taiwan, switching its diplomatic allegiance to Beijing. That decision came close on the heels of the victory of leftist Honduran presidential candidate Xiomara Castro, who has promised to establish formal relations with Beijing. Unless Washington moves to counter the further expansion of PRC influence, U.S. national security interests will suffer.
After the United States successfully prevented a major Chinese investment in a Salvadoran port project in 2019, the year San Salvador severed ties with Taipei, China persisted. It now appears set to significantly upgrade and expand La Unión, a deep-water port in the Gulf of Fonseca that abuts the Pacific Ocean, and to establish special economic zones (SEZ) covering fully 14 percent of El Salvador's territory and approximately half of its coastline.
Taken together, the port project and the economic zones will privilege Chinese exporters, port operators, logistics firms and construction companies. American business interests will be disadvantaged, but the Chinese navy's potential use of port facilities may elicit for greater American concerns. Even if Beijing does not seek sovereign control over La Unión, its commercial management of the port and its political influence in the country may well open the door to a regular if not permanent Chinese naval presence in El Salvador.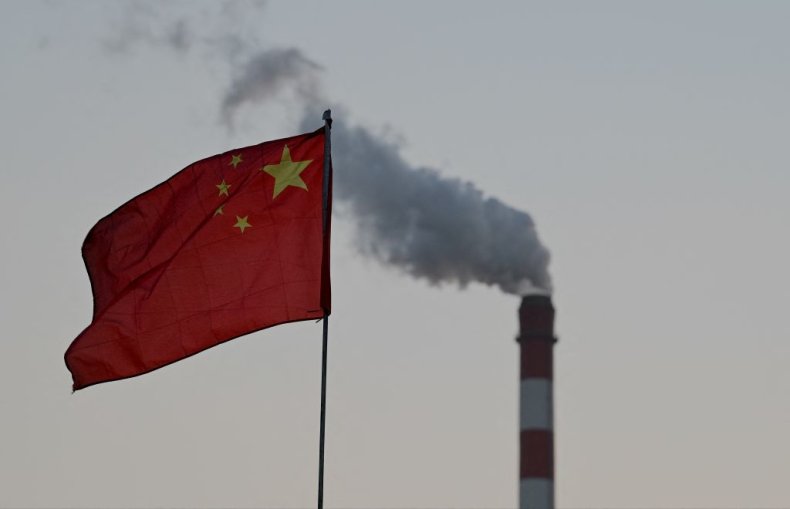 As retired Admiral Craig Faller, former commander of U.S. Southern Command, told Congress in March, China aims "to establish global logistics and basing infrastructure in our hemisphere in order to project and sustain military power at greater distances." Whether La Unión one day plays host to Chinese destroyers or to under-the-radar Chinese intelligence, surveillance and reconnaissance capabilities, the United States military may have to make adjustments in a region where it has long operated unencumbered and beyond adversarial prying eyes.
The infrastructure projects, moreover, have raised hackles in Tegucigalpa. Both La Unión and many of the SEZs sit across the Gulf of Fonseca from Honduras. Less than 7 miles from the port sits the strategically located Isla Conejo, which hosts a Honduran naval facility but which El Salvador claims as its own. Meanwhile, President Nayib Bukele, El Salvador's self-styled millennial dictator, is significantly increasing defense spending, which jumped by more than 17 percent in 2020 while Honduras's shrank, according to data compiled by the Stockholm International Peace Research Institute. As the Central American balance of military power shifts and El Salvador transforms itself into an outpost for Chinese power in the region, Bukele may feel emboldened to act more assertively.
Why should this matter to Washington? Beijing is destabilizing the Northern Triangle at a time when the United States has ongoing concerns about the drug trade, human trafficking and northward migration. Given concerns over territorial integrity and its own security, Honduras will be hard-pressed to focus its energies on priorities that do not align with America's own.
By enabling El Salvador to play the disruptor in the Northern Triangle, China has found a novel way to encourage Honduras to ditch Taiwan. Put simply, Beijing has contributed to an emerging security challenge for Honduras, and at the same time, implicitly offered Honduras a way out—by establishing formal ties with Beijing in the expectation that Beijing can and will act to restrain San Salvador.
Such shifts are of deep concern to Washington. If Taiwan's roster of diplomatic partners continues to shrink, the old status quo in the Taiwan Strait may change beyond recognition, making a crisis much more likely. The United States will now need to convince Xiomara Castro to approach China with the same firmness as did outgoing President Juan Orlando Hernández, who stuck by Taiwan despite Beijing's efforts to lure him away with promises of COVID vaccine supplies (inevitably, for purchase). Beijing's use of vaccines as leverage shows the extent of its concern for Honduran lives—which is to say, not much.
While the United States is understandably uncomfortable with China's deepening influence in its own backyard, perhaps the greatest risk in Beijing's expanding reach is that it will spark a conflagration in Asia that could draw Washington and Beijing into direct confrontation. Better to prevent that fire than seek to fight it after the fact.
Michael Mazza is a nonresident fellow at the American Enterprise Institute, the Global Taiwan Institute and the German Marshall Fund of the United States.
The views expressed in this article are the writer's own.