China Media Dismisses Stealth Bomber Reveal as 'Fake News'
China's state-owned media has dismissed reports about the country's next-generation stealth bomber as "fake news," after images circulated online this week purportedly showed the first glimpses of the highly anticipated warplane.
Chinese Communist Party tabloid the Global Times was critical of "foreign media outlets" which carried illustrations said to be of the People's Liberation Army's (PLA) long-range strategic bomber H-20. The images showed a dark gray aircraft that looked to have been heavily inspired by the United States Air Force's B-2 Spirit heavy stealth bomber.
Multiple reports appeared Wednesday after Hong Kong's South China Morning Post (SCMP) said the images—originating in military magazine Modern Weaponry—were of the elusive H-20, which is thought to have been in development for a number of years.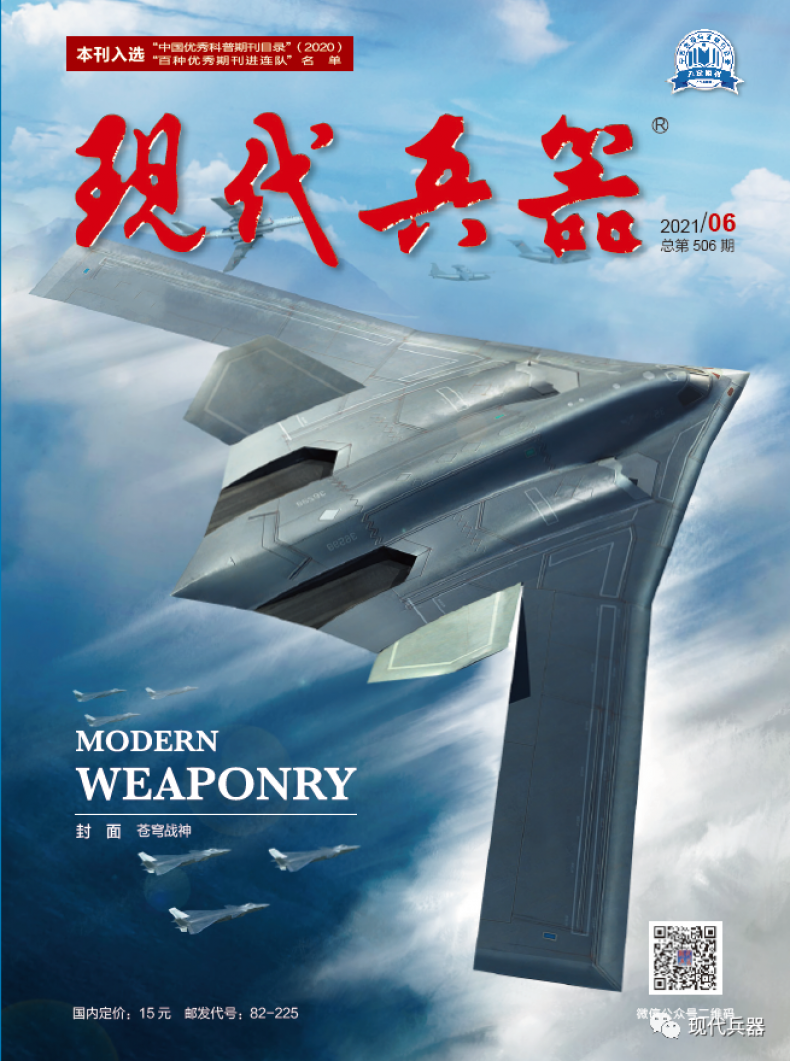 The Global Times acknowledged that news of the PLA Air Force's futuristic bomber was a hotly watched topic overseas, and especially among military enthusiasts in China. But its article—published later the same day following inquiries with the magazine in question—dismissed SCMP's report as "hype."
"The foreign media hype is complete fake news," the state-owned newspaper said, before revealing that both computer-generated images of the warplane were renditions by the same artist. There was also no mention of the H-20 or China's own attempts at creating a similar aircraft.
Modern Weaponry, which is a monthly magazine run by Chinese state defense contractor Norinco, carried its latest illustration on the cover of its June issue. It had previously featured the same artist's work in the April 2021 issue, said the Global Times.
"The Chinese government would not choose a military affairs magazine to make such an importance announcement," the author argued.
In its brief write-up about the June cover, Modern Weaponry fails to mention the Chinese military and instead describes U.S. and Russian efforts to create the world's next stealth bomber. It also mentions U.S. Air Force's B-21 Raider, currently being developed by Virginia aerospace company Northrop Grumman.
The H-20, reportedly developed by the state-owned Aviation Industry Corporation of China, will be the country's first long-range strategic bomber when it is eventually unveiled. It could carry a payload of 45 tons and have a range covering much of Asia and the Western Pacific, according to SCMP.
Jon Grevatt, a defense analyst with Janes who was quoted in the Hong Kong newspaper, said a similar type of strategic bomber would be able to strike long distance targets, "perhaps in the second island chain and beyond."
"That means it would threaten U.S. assets and interests in the Asia-Pacific. If the aircraft becomes operational, it has the potential to be a game-changer," Grevatt added, referencing American forces stationed throughout the Pacific, including on Guam.