China's Military Expansion and Global Construction 'Keeps Me Up at Night,' Says U.S. Navy Secretary
China's push to increase its military power and build new economic ties around the world have top U.S. military brass concerned.
Navy Secretary Richard V. Spencer and Marine Corps Commandant General Robert Neller referenced ongoing Chinese expansion in their testimonies Wednesday at the House Appropriations Committee in Washington, D.C. Since coming to power in 2013, Chinese President Xi Jinping has taken on major initiatives to modernize his armed forces and establish new trade routes across the world, two endeavors that U.S. officials have felt may challenge Washington's own global interests.
Related: China may be the biggest winner of all if Assad takes over Syria
Referring to China's recent leasing of a $1.3 billion port in Sri Lanka for the next 99 years, Spencer told lawmakers that China's seemingly endless budget for such projects gave it an advantage over the U.S.
"When it comes to China, the bottom line there is the checkbook," he said. "Not only in the dollars and cents that they are writing to support their military expansion and their technological work, but what they're doing around the globe...weaponizing capital."
"Their open checkbook keeps me up at night," he added.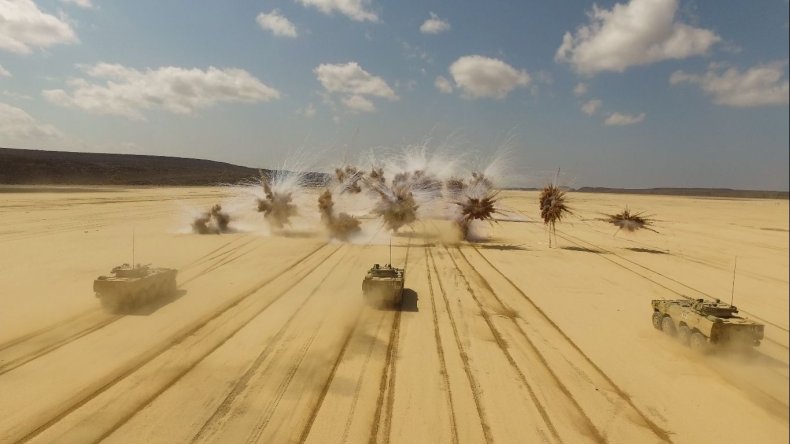 Xi, whose ruling Chinese Communist Party has proposed removing his presidential term limits, has consolidated power over China's military and planned to shape it into a world-class military "built to fight" by 2050. He also sought to organize it in a way that would allow it to defend China's rapidly expanding interests along the $1.4 trillion "One Belt, One Road" initiative, a campaign to reinvent the ancient Silk Road with refurbished and new trade routes across Asia, Africa, Europe and beyond.
In addition to countless construction, infrastructure and resource-gathering projects, China has established new military ties with countries like Pakistan, Russia and, especially, across Africa. Last August, China unveiled its first overseas military base in the East African country of Djibouti, where the U.S. and French militaries also operated.
"Everywhere I go, they're there," Neller told the committee, as Military Times reported. "Their concern for human rights is not there, and they've got big bags of cash."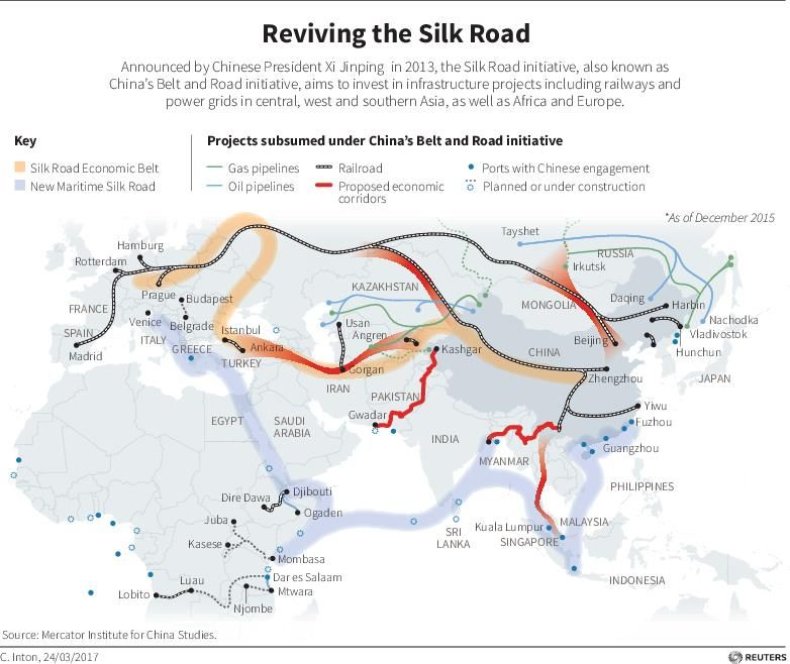 As Xi continued to grow China's footprint in Africa, President Donald Trump has had a considerably more difficult time reaching out to the continent of roughly 1.2 billion people. Trump has expanded military operations against organizations such as the Islamic State militant group (ISIS), Al-Qaeda and Boko Haram, giving U.S. forces more room to launch airstrikes and conduct operations. In May, a Green Beret was killed fighting the Al-Qaeda affiliated Al-Shabab in Somalia and, in October, four Special Forces personnel were killed in an ISIS ambush in Niger, near the border with Mali.
Trump also received widespread criticism for allegedly referring to African and Latin American nations as "shithole countries" during an untaped discussion with lawmakers on immigration. Trump denied making the comments.
Secretary of State Rex Tillerson arrived on Wednesday in the Ethiopian capital of Addis Ababa as part of his first African tour. While attempting to discourage local governments from accepting Chinese financial support and investments, the diplomat has had a difficult time overcoming reports of his boss's previous comments and apparent lack of interest in African affairs, The New York Times reported.