China's Military Launches War Games as Warning to U.S., North Korea Amid Nuclear Missile Crisis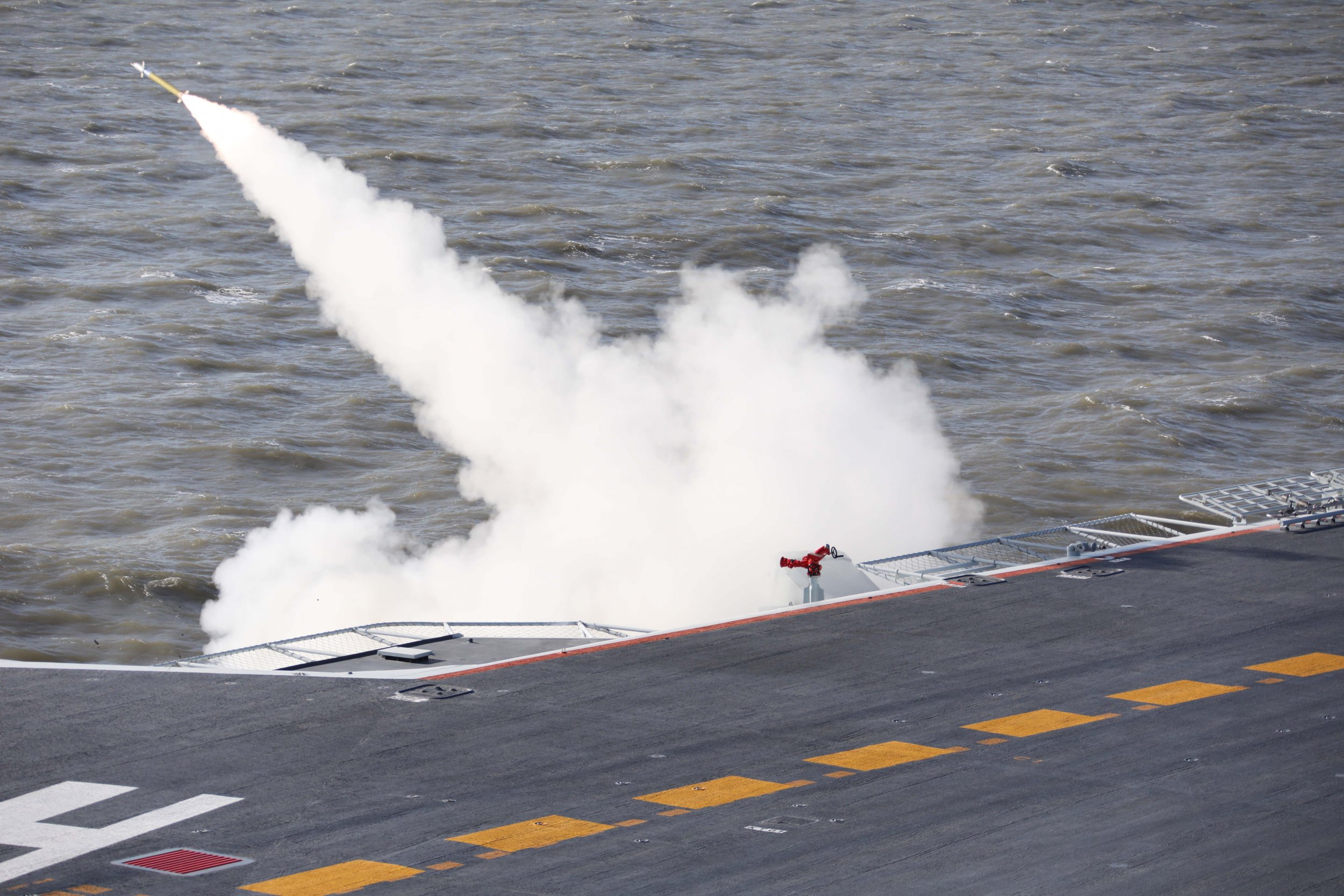 China has entered the tense seas off the Korean Peninsula with guns blazing, showing its military might at a time when Beijing has warned two belligerent rivals, the U.S. and North Korea, from further escalating their nuclear standoff.
After closing off a 15,000-square-mile stretch of the East China Sea, the Chinese navy launched live-fire exercises Monday involving dozens of ships and submarines, more than 10 aircraft and a number of coastal troops in the Bohai Sea and Yellow Sea, according to the state-run Xinhua News Agency. The drill, which reportedly included both offensive and defensive maneuvers against targets in the air as well as on land and at sea, come during a season of anticipated heightened military activity from the U.S. and its regional allies, and less than two weeks after North Korea conducted its second intercontinental ballistic missile (ICBM) test. Both developments have frustrated Beijing's calls for peace in the region.
"[The Chinese] could be sending a message to the North Koreans that they will be effective in any conflict if war is to break out," Malcolm Davis, a Chinese defense specialist at the Australian Strategic Policy Institute, told the South China Morning Post. The Hong Kong–based newspaper also cited Collin Koh, a maritime security expert at Singapore's Nanyang Technological University, as saying the drill would serve as a signal to the U.S. as well.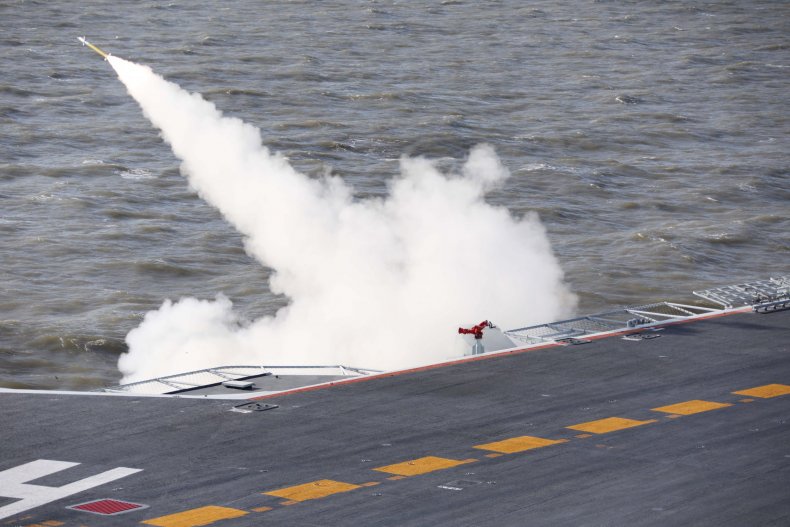 To demonstrate the importance of the drills, major figures within China's military infrastructure observed the two-day exercise, the ruling Communist Party's Global Times reported, citing the official Chinese Central Television. Vice Admiral Shen Jinlong, the Chinese naval commander, was reportedly in attendance. The simulated battles took place off the western flank of the Korean Peninsula, where nuclear-armed North Korea and U.S.-backed South Korea technically remain at war since the 1950s. China has traditionally supported neighboring North Korea but has repeatedly called on that nation to abandon its rapidly expanding nuclear and ballistic weapons arsenal.
Chinese President Xi Jinping was approached earlier this year by President Donald Trump in hopes of curbing North Korea's military advancements, but Beijing has repeatedly dispelled what it refers to as the "China responsibility theory" and called on both the U.S. and North Korea to back off. China has been especially critical of the U.S.'s strategy of increasing its military presence in the region, where tens of thousands of U.S. troops are already stationed. China, along with Russia, condemned the U.S.'s installation of the Terminal High Altitude Area Defense System (THAAD) in South Korea, which both countries say undermines their national security.
With North Korea having tested two nuclear-capable ICBMs with the potential to wreak havoc on U.S. cities, the Trump administration has doubled down on its militant rhetoric toward North Korean leader Kim Jong Un. Last week, Joel Wit, a co-founder of the North Korea monitoring group 38 North, criticized "the constant drumbeat about getting China to do our job for us," and said August would be a particularly dangerous period for clashing interests in the region.
"The situation is bad now and it's going to get worse in August, and that's because, as many of us know who follow this closely, August is exercise season, and there's going to be a large U.S.-South Korean joint exercise in August. And so that could create even more tension, and I think we need to be very careful about aggravating the situation," Wit said during a telephone conference call days after North Korea's second ICBM test late last month.
U.S. military drills in the Asia-Pacific region, which often include allies South Korea and Japan, have been a key instigating factor for North Korea. Kim and his government argue that nuclear weapons are necessary to deter potential invaders and have rejected the calls to disarm. The official Korean Central News Agency ran a statement Monday, attributed to the country's leadership, that accused the U.S. of bringing the world to "the brink of nuclear war" with recent missile exercises in the area. Other state media promised "severe lessons" over the latest sanctions rolled out by the U.N.
China recently deployed troops to send a message elsewhere, too. Thousands of miles away, a border dispute between China and India has produced threats of an all-out conflict. In June, Indian soldiers crossed a demarcated boundary in the contested Doklam region, which separates India's far eastern Sikkim state, China's far western region of Tibet and Bhutan's Ha Valley. India said it had moved to protect the interests of Bhutan, its ally, after China began building a road near the border. After a series of nearby drills, a Global Times editorial Sunday warned that China may be preparing to remove Indian troops by force in an upcoming operation.