China's Military Has 'Peace Disease' After Decades Without War, Military Newspaper Says
China's military is sick with "peace disease" after decades without war, the country's military newspaper has claimed.
In an effort to combat the "disease," the Chinese People's Liberation Army (PLA) has stepped up its efforts to improve battle readiness. President Xi Jinping has also ordered the military to take steps to ensure soldiers are combat ready and have the required skills they need to fight, South China Morning Post reported. Instead of focusing on numbers, Xi has instituted reforms emphasizing better training for troops.
"Peace disease has been a common symptom in our military for decades," the People's Liberation Army Daily wrote in an editorial, SCMP reported. "If we do not make up our mind to eliminate those evils, we must pay a heavy cost in the event of a war."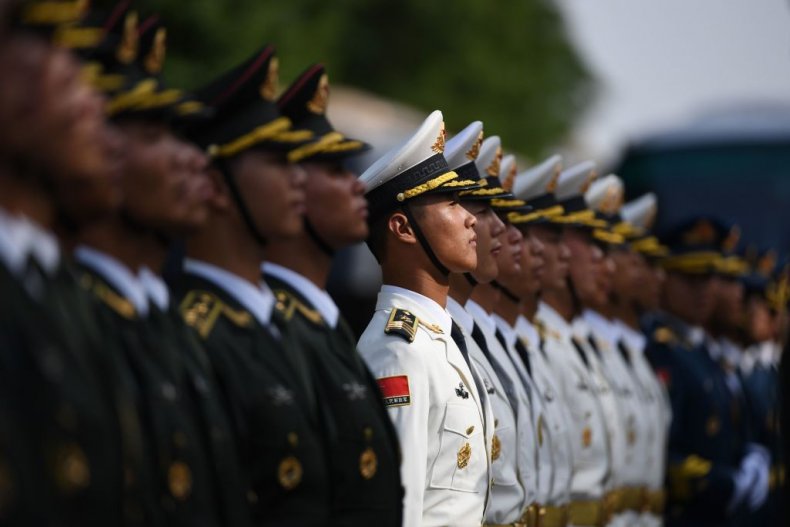 Although China boasts the world's largest standing military, with more than 2.1 million active-duty servicepeople, the country's last offensive took place in the late 1970s in Vietnam. As a result, military leaders and the Chinese president are afraid troops have grown complacent and less capable. Xi aims to transform his nation's military into a world-class fighting force within the next 30 years.
"We can only stop a war when we are able to fight," the PLA newspaper wrote. "Let the army get back on the right track, concentrating on combat-ready training."
Speaking to South China Morning Post, retired PLA Colonel Yue Gang pointed to corruption, as well as avoiding responsibilities, as the major problems plaguing the Chinese armed forces.
"Apart from corruption, job omission is the next key symptom of 'peace disease' in the Chinese military that should be cured," Yue said, pointing out that the government is working to address both issues.
The army publication also warned that China currently faces greater security threats and unprecedented global concerns. Currently, China continues to flex its muscles in the disputed waters of the South China Sea, raising tensions with multiple Asian neighbors. Beijing has also moved to open foreign military outposts, such as a military hub in the African country Djibouti.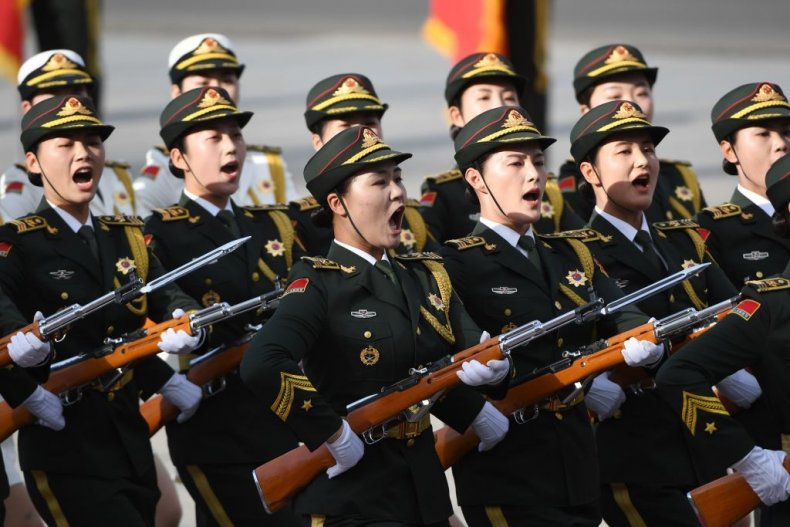 As tensions increase with the U.S. over trade, China has also continued to improve ties with Russia. Chinese State Councilor and Defense Minister General Wei Fenghe met with the visiting Colonel General Oleg Salyukov, commander-in-chief of the Russian Land Forces, in Beijing on Tuesday, telling him that their two nations will "jointly deal with threats and challenges." Last month, Xi also awarded Russian President Vladimir Putin a friendship medal, calling the Moscow leader his "best, most intimate friend."
Despite China's might, the U.S military is widely seen to be the most powerful in the world. The U.S. Armed Forces currently have more than 1.3 million active duty personnel, and an annual budget of $610 billion, compared to China's $216 billion. Unlike China's military, the U.S. forces definitely do not suffer from "peace disease." In recent years, U.S. troops have been involved in conflicts in Iraq, Afghanistan, Pakistan, Libya, Syria, Yemen and Somalia.