Chinese Military to Create 'Iron Fortress' Along Borders in Asia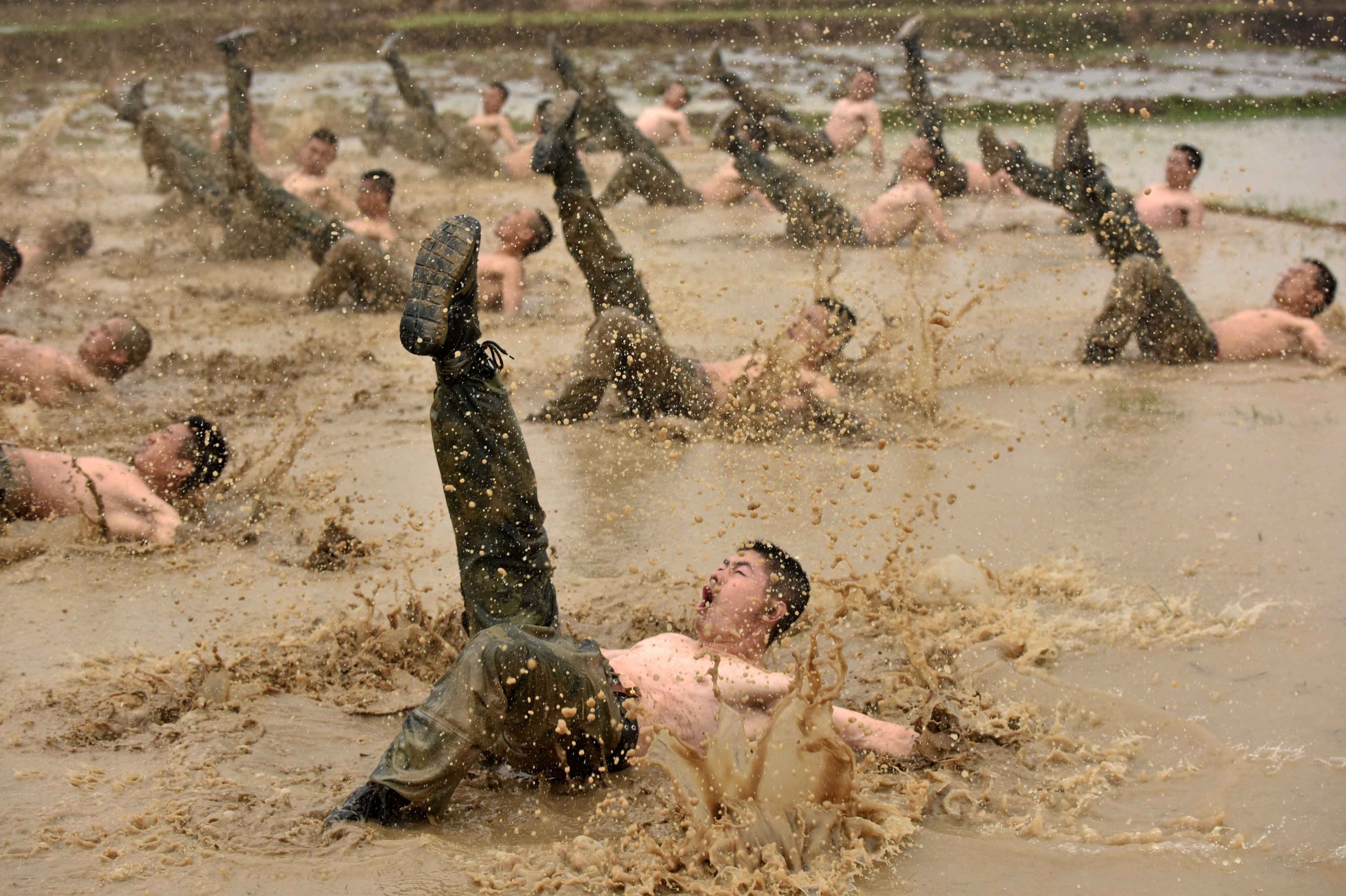 China deployed its military Tuesday to its troubled border with Myanmar for a series of annual military drills intended to showcase Beijing's defense capabilities.
Chinese forces comprising its "Southern Theater Command" conducted joint exercises that included both land and air units firing at randomly selected targets, according to a Chinese army colonel quoted by China's state-run Xinhua News Agency. The training operations were reportedly intended to emphasize Beijing's commitment to defend its national security in the border region where thousands of people have crossed into China, fleeing what's been described as the world's longest running civil war in Myanmar.
Across China's roughly 1367-mile-long border with Myanmar, a sectarian conflict has been raging since the U.K. exited the country in 1948. At least 15 armed rebel groups have contended for power for decades, clashing over territory in the Southeast Asian state. Activist Aung San Suu Kyi won the nation's first open elections in 2015 and has attempted to address long-held grievances through sweeping institutional reforms, but violence remained rampant in many parts of the country. Last month, as many as 30 people were killed in an incident in a Chinese-speaking town in Myanmar, according to the Associated Press.
In 2015, fighting spilled over into China when a bomb dropped by a Myanmar warplane landed in the province of Yunnan, killing 5 and prompting the Chinese government to take a firmer stance on border security, BBC News reported. Since then, China has striven to stabilize the area and mediate the conflict by leveraging its influence with some of the groups actively fighting one another, according to The Diplomat.
Tuesday's drills coincided with paramilitary police training in the city of Guigang of the Guangxi Zhuang Autonomous Region, which borders Vietnam. On the last day of his three-day visit to the area, Chinese State Councillor and Minister of Public Security Guo Shengkun said Monday that civilians needed to work together with police to establish "a fortress of iron and a wall of bronze" along China's borders, China Daily reported.