China Increases Military Budget by 10%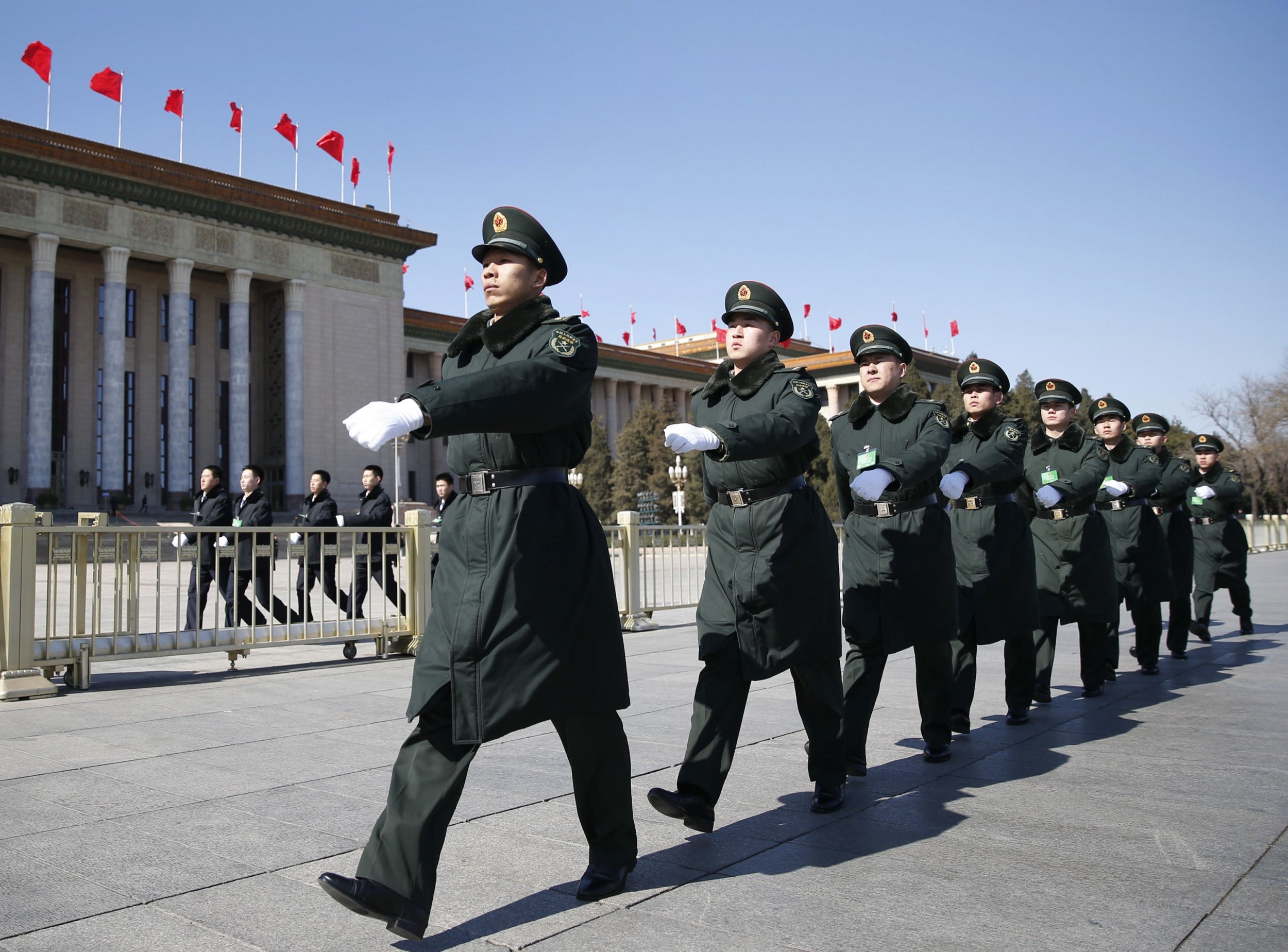 Despite a slowing economy, China plans to increase its military budget by 10% to around $145 billion for 2015, according to a top government official.
China's official news agency Xinhuanet reports that Fu Ying, a spokesperson for the national legislature of China, the National People's Congress, told reporters that "the recommended growth rate for national defense in the draft 2015 budget report is about 10%", although the figure will be officially announced on Thursday when the annual session of the Congress opens.
Ying admitted that despite this increased spending, there is a gap between China and its foreign counterparts in terms of both the amount of military equipment the country can access and also how modern these weapons. "Lagging behind leaves one vulnerable to attacks. That is a lesson we have learned from history," Ying warned.
China's military spending is second only to the United States which has a proposed military budget of around $585 billion. U.S. defence spending in 2014 was estimated by the Peter G. Peterson Foundation - a foundation focusing on America's fiscal and economic challenges - to be higher than the next eight countries combined.
Although, the proposed budget could represent the slowest growth in defence spending in the country for five years, the figure of 10% would continue a nearly two-decade trend of double figure growth in military spending. Last year the budget was increased by 12.5%, and it stood at 10.7% in 2013.
While the Chinese government have not disclosed where the money is going to be spent, John Blaxland, senior fellow at the Strategic and Defence Studies Centre at the Australian National University in Canberra told Reuters funds would likely go toward aircraft carriers, submarines, cyber capabilities and satellites.
The Chinese military has been the target of an anti-corruption purge which was first initiated by Chinese president Xi Jinping in 2013. On Monday it was revealed that 14 senior officers had been placed under investigation, after the Central Military Commission published their names.
Last year the Pentagon accused China of dramatically understating their military spending, estimating that they spent 21% more on defence than was publicly stated in 2013 - putting it at $145 billion, rather than the $119.5 billion announced by China.