China's Military Trains for 'Surprise Attack' Days After North Korea's Most Powerful Nuclear Test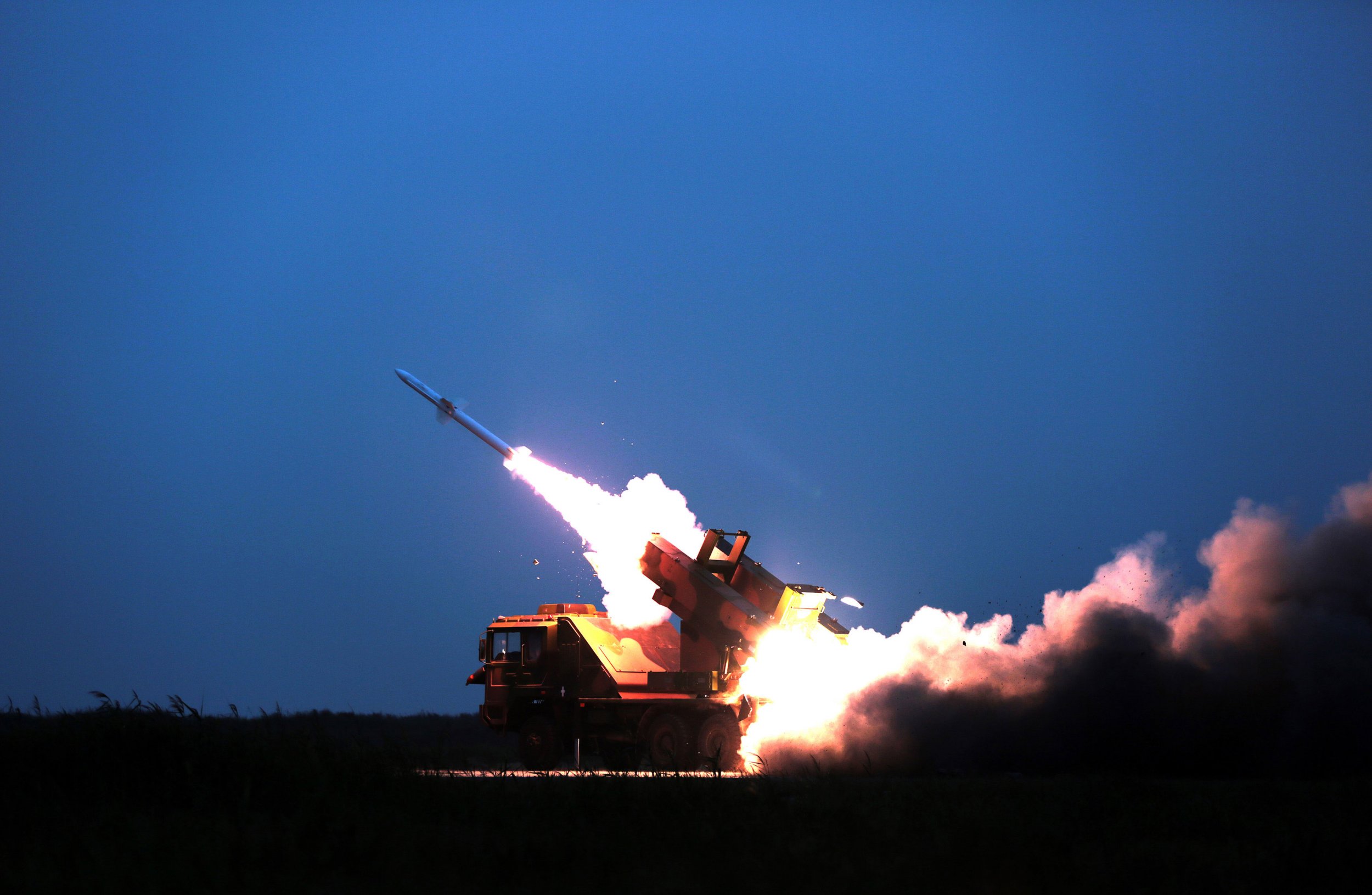 China has conducted military drills in preparation for an attack just days after North Korea tested its most powerful nuclear weapon to date and the U.S. answered with its own live-fire exercises in the tense region.
Soldiers were sent Tuesday from central China to the northeastern coast of the Bohai Sea, close to the Yellow Sea and Korea Bay, to fend off a simulated "surprise attack," according to China Military Online.
As Beijing pushes for a peaceful resolution to the nearby mounting nuclear standoff between North Korea's Kim Jong Un and President Donald Trump, Chinese soldiers rushed to fire off missiles and machine guns to keep the world's largest standing army on its feet.
Related: China's military launches war games as warning to U.S., North Korea amid nuclear missile crisis
"The troops' rapid response capabilities and actual combat levels have effectively been tested," the report said, according to Reuters.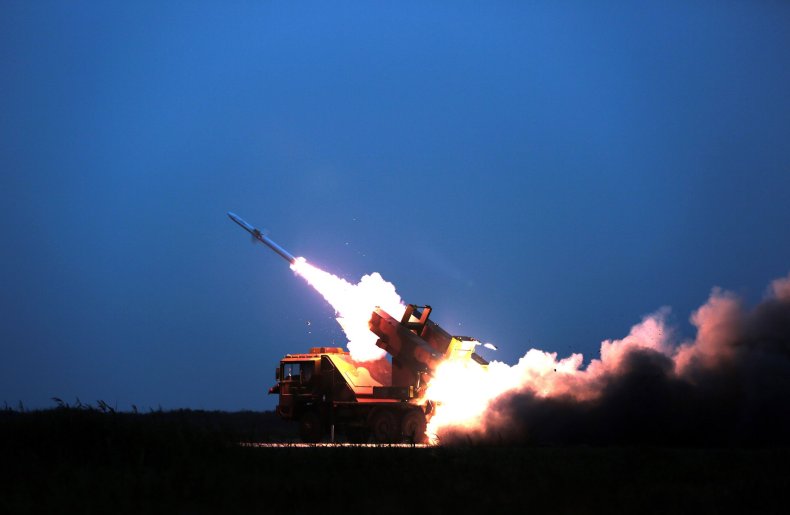 A Chinese air defense battalion shot missiles from a truck-mounted HQ-6 surface-to-air missile system and over-the-shoulder FN-6 air defense systems, while other soldiers manned an LD-2000 Gatling gun designed to shoot targets out of the sky.
The display of force came only a day after other Chinese cadets conducted another live-fire drill in China's central Hubei province.
Like other leading U.N. powers, China has been frustrated with North Korea's nuclear weapons program. Despite the traditional alliance between the two neighbors, China has censured North Korea over its nuclear ambitions in the past and has even supported U.S.-led sanctions against Kim's government.
But Chinese President Xi Jinping has been silent since North Korea tested what was believed to be its first ever hydrogen bomb on Sunday. The massive explosion was more powerful than all five of North Korea's prior tests combined and came about two months after North Korea tested its first intercontinental ballistic missile (ICBM).
Trump, on the other hand, responded by pledging to increase military support to friendly regional nations, such as Japan and South Korea, which immediately conducted ballistic missile drills. The White House's prior military responses to North Korea's ICBM tests have China concerned that the feud could erupt into an all-out war.
"I would like to say that the current situation on the Korean Peninsula remains highly complex and sensitive, and we hope the relevant parties can make efforts to prevent the escalation of the situation," Chinese Foreign Ministry spokesperson Geng Shuang told reporters Tuesday after being asked about Trump's decision to allow South Korea to buy more U.S. warheads.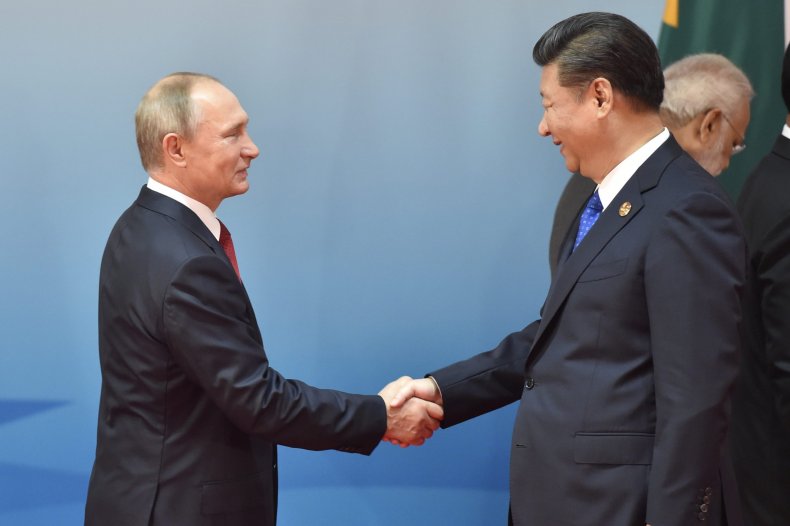 The U.S. military presence in the Asia-Pacific has also been a sensitive issue for China because Washington is challenging Beijing's vast territorial claims in the South China and East China seas.
Fan Changlong, a vice chairman of the Chinese Central Military Commission, said that "mutual trust" between the US. and China had been damaged because of the U.S.'s installation of anti-missile defenses in South Korea, espionage regarding China's armed forces, constant activity in China's waterways and Washington's backing of Beijing's rival government in Taiwan.
Russian President Vladimir Putin has also criticized Trump's approach to North Korea and has reached out to China to work together to open a dialogue with their reclusive, militarized neighbor.
While Xi did not address the North Korea issue during his remarks at the Tuesday meeting of the BRICS nations (Brazil, Russia, India, China and South Africa) in Xiamen, China, Putin said he and Xi could provide a plan that "offers a genuine way to defuse the tensions and a step-by-step settlement," according to the Associated Press.