China Wants 'Mutual Respect' from U.S., Warns Rival Alliances Won't 'End Well'
China has called on the United States to demonstrate respect for Beijing's policies and to emphasize cooperation after President Joe Biden's administration unveiled new foreign policy and national security strategies that prioritized establishing a "position of strength" for Washington.
On Wednesday, U.S. Secretary of State Antony Blinken called U.S.-China relations "the biggest geopolitical test of the 21st century." He discussed a need for Washington to step up on Chinese domestic affairs, including alleged human rights violations in Xinjiang and Hong Kong, as well as on suspected trade abuses.
Addressing a press conference Thursday, Chinese Foreign Ministry spokesperson Wang Wenbin responded to Blinken's comments, insisting that the Chinese position on these particular issues is "consistent and clear," and instead emphasized a need for the two powers to focus on areas of cooperation.
"The differences we have in history, culture and system explain the inevitability of our disagreements on some issues," Wang told reporters. "That said, such disagreements can be properly and constructively controlled and managed as long as we have mutual respect and equal treatment."
This, he argued, would lead to positive outcomes for both countries.
"In the end, dialogue and cooperation is more palatable than antagonism and confrontation," Wang said. "The past and the present show that mutual respect and equal treatment will always lift China and the U.S. out of disputes to realize win-win and all-win."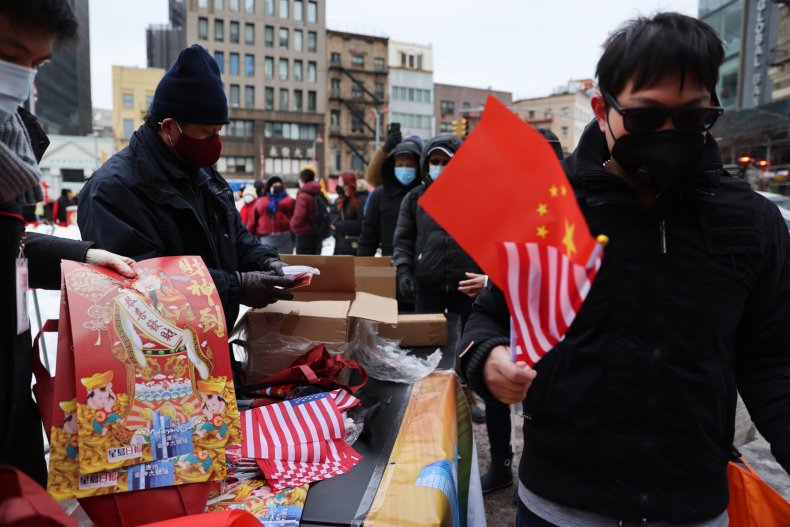 During his foreign policy address, Blinken did leave room for engagement with China on certain issues. Ultimately, however, he argued the world should be shaped through the lens of Washington, not of Beijing.
"China is the only country with the economic, diplomatic, military and technological power, to seriously challenge the stable and open international system, all the rules, values and relationships that make the world work the way we want it to," Blinken said, "because it ultimately serves the interests and reflects the values of the American people."
And he added a cautionary note.
"Our relationship with China will be competitive when it should, be collaborative when it can be and adversarial when it must be," Blinken said.
Similar language appeared in the White House's "Interim National Security Strategic Guidance," a document also released Wednesday.
"By restoring U.S. credibility and reasserting forward-looking global leadership, we will ensure that America, not China, sets the international agenda," the paper read, "working alongside others to shape new global norms and agreements that advance our interests and reflect our values."
Both Blinken and the White House report also emphasized working together alongside like-minded allied and partnered nations to enforce this vision in the face of an increasingly powerful China.
But Wang defended Beijing's rise on Thursday, arguing it would remain in line with principles of international cooperation and prove beneficial, not harmful for global stability.
"China is and will always be an architect for world peace, contributor for global development, and guardian for international order," he said. "China's development, bringing opportunities instead of challenges to the international community, will be a boon for world peace."
He also said that dialogue among countries should be broad and not based on efforts to isolate or contain perceived adversaries.
"China will always uphold the U.N.-centered international system, and the international order we will firmly safeguard is the one founded on international law, not the one defined by individual countries for the purpose of holding onto their hegemony," Wang said. "We are living in the era of globalization. No one and no country will end well by forming ideology-driven cliques to target others."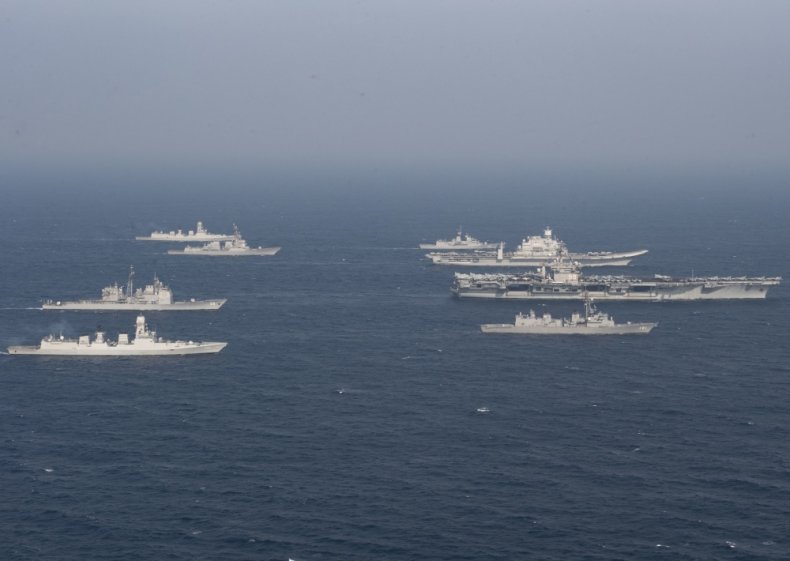 The U.S. serves as de facto leader of the NATO Western military alliance, a product of the Cold War against another major power at the time, the Soviet Union. As Washington's attention shifted East in recent years, the U.S. has sought to emphasize relationships with countries such as Australia, India and Japan in order to counter China.
China, on the hand, has grown closer to Russia, which the White House described in its strategy as a nation that "remains determined to enhance its global influence and play a disruptive role on the world stage."
Though speculation has mounted over the years as to a possible Beijing-Moscow military alliance—fueled by remarks last year from both sides — the Chinese National Defense Ministry recently shot down the idea, describing bilateral ties that were flourishing in a different way.
And it included qualities China would like to see in its relations with the U.S. as well.
"TheChina-Russia comprehensive strategic partnership in the new era is a model of a new type of international relations featuring mutual respect, fairness, justice, and win-win cooperation," the ministry's Information Bureau said Tuesday. "The two sides adhere to the principle of non-alignment, non-confrontation, and non-targeting of third countries, which is completely different from the military alliance relationship between some countries."