China's New Aircraft Carrier: What We Know and Don't Know About the Ship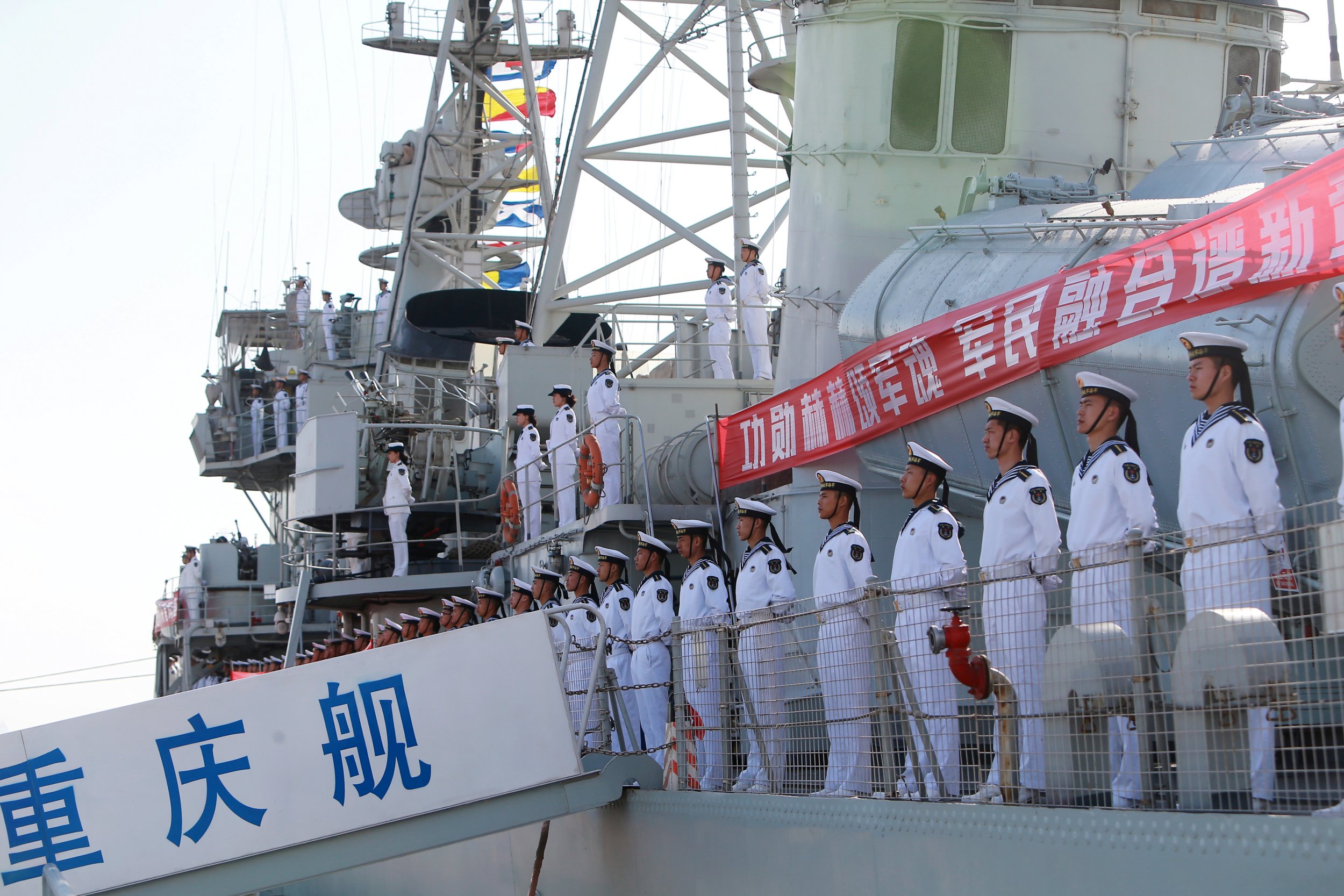 Nearly two years in the making and amid much speculation of its full capabilities, China appears to be getting set to launch its second aircraft carrier, the first to be built in that country.
The ship, which could be named Shandong but has been referred to as CV-17, was first floated off its dry dock Sunday during a ceremony that also served as a celebration of the 68th anniversary of the People's Liberation Army. Recent photos suggest the new carrier is quite similar to China's first, the Liaoning, which was purchased from Russia and then refurbished and recommissioned, Defense News reported.
The photos and report indicate the ship has a ski jump and angled flight deck to allow aircraft to take off quickly, and a Chinese report claimed the ship's hangars were reworked to allow for added storage, potentially as many as 28 to 36 total aircraft.
Currently under construction in the city of Dalian, on the Liaodong Peninsula to the south of the Liaoning Province, the carrier is expected to be a bit larger than its predecessor. It weighs 70,000 tons and is 315 meters long and 75 meters wide, but even when finished it's unlikely to lead a carrier group by itself, South China Morning Post reported.
When compared to the United States Navy, China's maritime and naval equipment is severely lacking. The U.S. has 10 aircraft carriers in service, and a U.S. carrier group is made up of one carrier, a guided missile cruiser, as many as six to eight destroyers, an attack submarine, a ship devoted to ammunition and supplies and 65 to 70 aircraft, according to SCMP.
Still, the new ship has likely helped China learn about shipbuilding and it already has plans for a third carrier. The second is unlikely to reach full service until 2020, National Interest reported in October.
The speed at which China has been able to construct the newest addition to its navy suggests the Chinese are quickly learning how to better build the massive warships. Construction on the CV-17 began in 2015, while the Soviet-era Liaoning was purchased in the 1990s and wasn't commissioned until 2012.