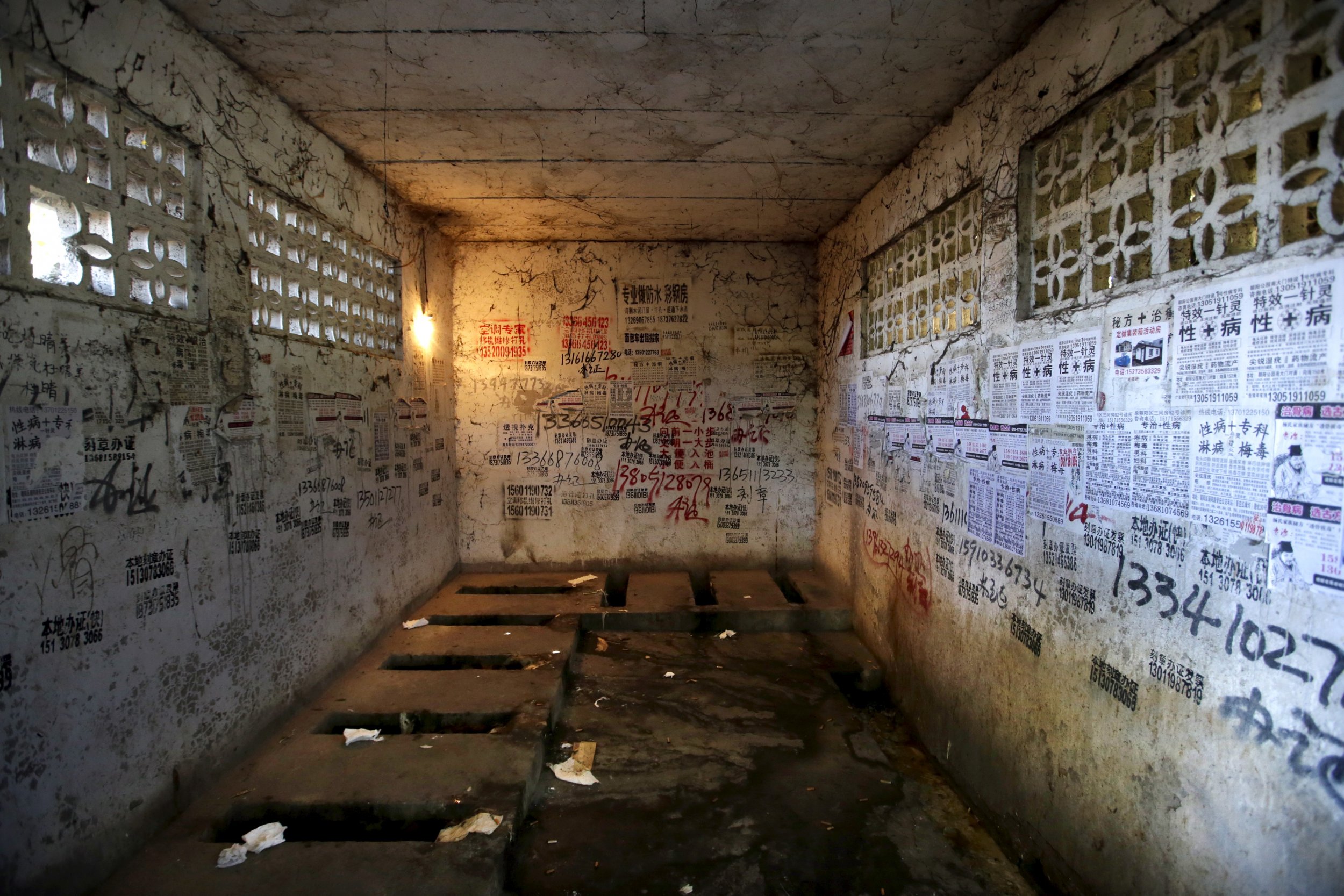 China is stepping up an initiative to clean up unsanitary and foul-smelling toilets to boost tourism and living standards for residents. In the past three years, China's tourism industry renovated 68,000 toilets, which is about 19 percent of the restrooms it wants to cover.
The new effort to "revolutionize" toilets is aimed at driving domestic tourism, which is an emerging industry. China's National Tourism Administration recently announced it will build and improve 64,000 toilets from 2018 to 2020.
"The toilet issue is no small thing," Chinese President Xi Jinping said on Monday, according to the state-run Xinhua news agency. "It's an important aspect of building civilized cities and countryside."
Xi's announcement expands on the "toilet revolution" he launched in 2015. Over the past few years, China has upgraded restrooms at tourist sites, where many visitors from developed countries have been put off by the dirty conditions and pit toilets that are level to the ground.
Xi, who became president in 2012, has visited the countryside to see if locals use pit toilets. He also has advocated for modernizing villages by making restrooms more sanitary.
"In rural areas, some toilets were little more than makeshift shelters surrounded by bunches of corn stalks, and some were open pits next to pigsties," Xinhua reported. "Local authorities are now more aware of the important role toilets play."
Bai Lin, a China project manager with the World Toilet Organization, told the South China Morning Post that the toilet revolution is essential not only for tourism but for Chinese locals.
"There is still a yawning gap between China's strong economic development and people's standard of living. A beautiful environment and hygienic toilets are essential to a good standard," Bai said.
China also needs to deal with waste treatment because sewage can contaminate the country's underground water system, Bai added.
Some studies say that squatting over toilets may have health benefits over sitting on them, but pit toilets are hard to accept for people who are used to porcelain thrones, according to Agence France-Presse. Public restrooms in China also often lack toilet paper because of thieves. Some places use facial recognition to limit toilet paper portions for each person.
Last month in a meeting with the Communist Party, Xi said China needs more equal growth to meet people's desire for a "nice life."
Uncommon Knowledge
Newsweek is committed to challenging conventional wisdom and finding connections in the search for common ground.
Newsweek is committed to challenging conventional wisdom and finding connections in the search for common ground.
About the writer
A Los Angeles native, Jessica Kwong grew up speaking Spanish, Cantonese and English, in that order. Her journalism career started at the San Francisco Chronicle and she has also been a staff writer at the San Antonio Express-News, La Opinión, Time Warner Cable Sports, San Francisco Examiner, and the Orange County Register. Kwong earned her bachelor's degree in Comparative Literature in Spanish and English and Mass Communications from the University of California, Berkeley.