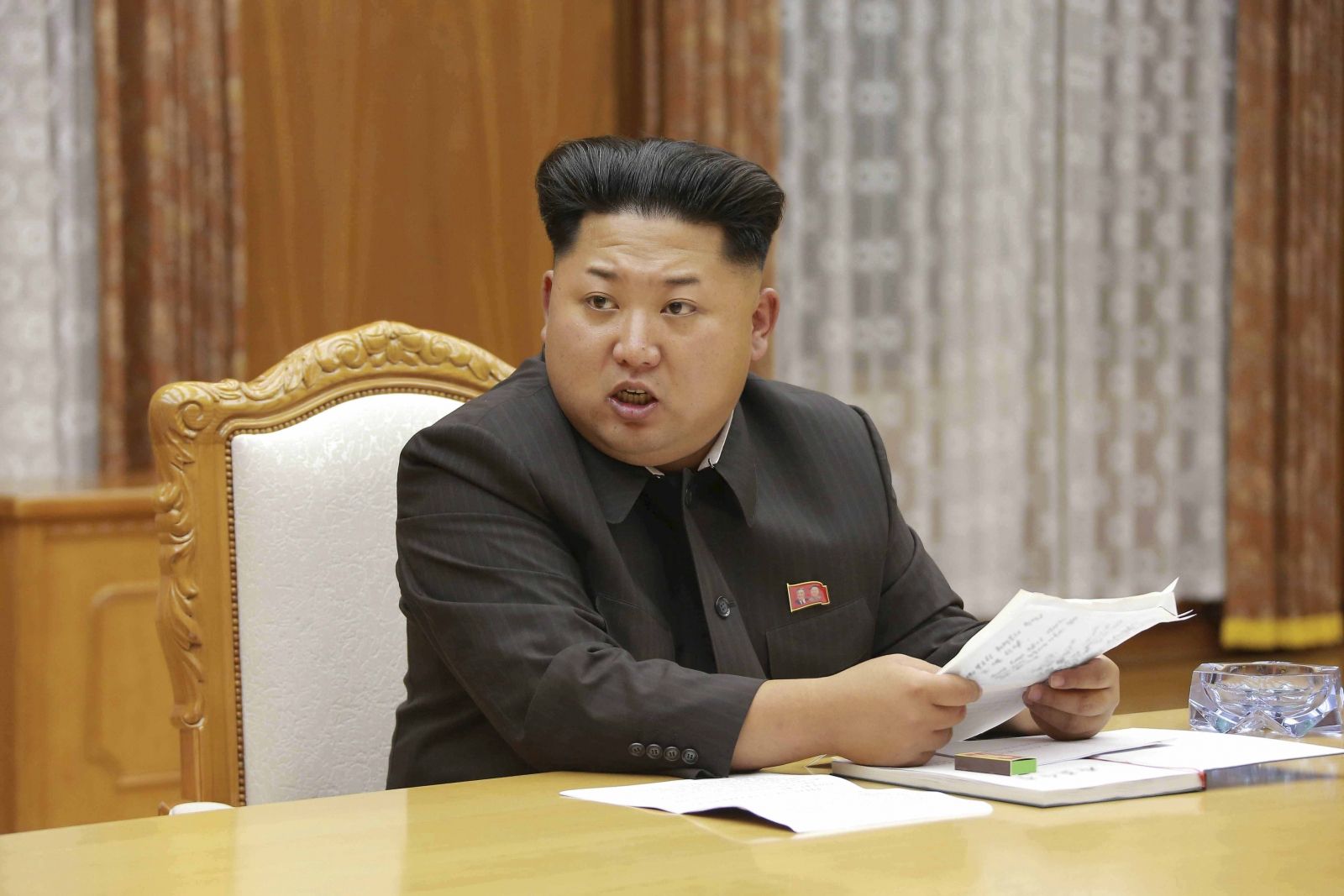 BEIJING (Reuters) - Over two weeks after the United Nations slapped harsh new sanctions on North Korea, several Chinese shipping and trade sources say they have not been told of any curbs on the import of coal from the isolated nation - a lifeline for its struggling economy.
China accounts for about 90 percent of North Korea's trade and its help is crucial in enforcing the sanctions announced by the United Nations on March 2 to punish Pyongyang for its nuclear and ballistic missile programs.
Coal is particularly important to the economic health of North Korea because it is one of its only sources of hard currency and its largest single export item. Coal is also bartered for essentials, including oil, food and machinery.
Although some curbs have been put in place in the border city of Dandong, half a dozen trade and shipping sources at ports in northeastern China said they had received no instructions from the government on any new rules on coal imports from North Korea. The ports account for the bulk of the coal trade between the two countries.
"At this point, nobody has come to us and said you shouldn't do it," said an official at a company in the port city of Dalian that imports North Korean coal and other goods. "I'm not even clear on what the specific sanctions are."
"It's chaos - at this time nobody knows what the impact will be on us and it's tough to tell," he added.
International sanctions experts said U.N. members are expected to implement sanctions immediately, and it was not too early to expect signals of enforcement, including in trade. In practice, however, U.N. resolutions are often inconsistently enforced.
China is North Korea's closest ally, but supported the U.N. resolution as it has become increasingly critical of Pyongyang's nuclear and missile programs. Nevertheless, Beijing prizes stability on the Korean peninsula and fears that any widespread unrest there could send millions of refugees across the border.
Beijing has barred a North Korean freighter from one of its ports and blacklisted 31 vessels covered by the U.N. sanctions, but Chinese officials and experts have expressed concern that cracking down too stringently could result in disaster for the North's economy.
China's Foreign Ministry said this week the country had always enforced U.N. sanctions and would "strictly manage" businesses accordingly. The Ministry of Transport did not respond to repeated requests for comment.
The resolution bans U.N. member states from importing North Korean coal, iron and iron ore unless such transactions are for "livelihood purposes" and would not be generating revenue for Pyongyang's nuclear and missile programs.
WIDE EXEMPTION
"I think it's an indication that the Chinese managed to negotiate a wide exemption for the coal trade," said Andrea Berger, deputy director of the proliferation and nuclear policy program at the Royal United Services Institute.
On Wednesday, the United States slapped harsh sanctions of its own on North Korea that included allowing Washington to blacklist any individuals, whether or not they were U.S. citizens, who deal with major sectors of North Korea's economy.
Analysts say the reference to "livelihood purposes" in the U.N. resolution leaves open a window for China to continue trade with North Korea.
"It's an explicit loophole," said Adam Cathcart, a specialist on China-North Korea ties at the University of Leeds. "Coal is a big lever for them. They're wise from the Chinese standpoint to keep some leeway (so) they're not branded as sanctions violators if a train goes from China to North Korea (carrying resources)."
Last year, North Korean coal deliveries to China surged 26.9 percent to 19.63 million tonnes, making North Korea China's third biggest supplier behind Australia and Indonesia.
China imported $1 billion worth of North Korean coal last year and $73 million worth of iron ore, according to Chinese customs data.
"It's the source of hard currency to the government sector, and military sector as well," said Jong Kyu Lee of the Korea Development Institute. "Hard currency is very important to the North Korean economy."
A coal trader in Dandong, the largest Chinese city on the border with the North, told Reuters his company had stopped importing coal and other products more than a month ago from North Korea, before the U.N. resolution was passed, because of policy concerns.
But because North Korean coal arrives at an increasing number of ports around the country, enforcement of customs regulations must be coordinated nationally. However, China's coal trade is not completely centrally controlled.
A shipping agent told Reuters that coal imports from North Korea to Lianyungang Port and Rizhao Port, both located in the country's north, can still be cleared by customs.
"We've certainly had discussions about this (the sanctions) within the industry, but our business hasn't been impacted," said a representative from a Shandong-based trade logistics firm that specializes in importing coal from North Korea. "The government hasn't issued any notice to us about the sanctions."
China has an incentive to show it is cracking down on trade in Dandong, experts said.
"There is a visual element, the optics of sanctions enforcement," Cathcart said. "There are a lot of foreign journalists and other eyes on the border, everyone is watching Dandong. But the other areas on the border are much less scrutinized."