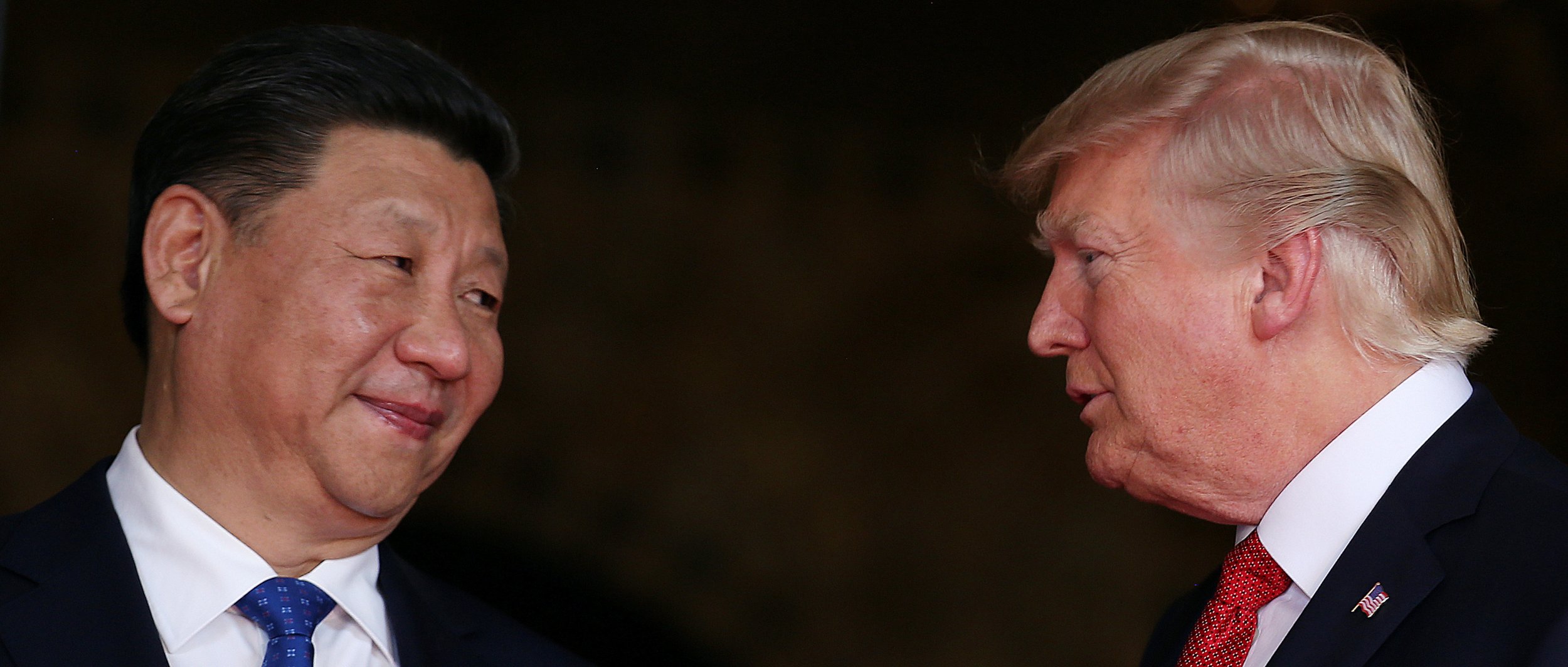 For decades China has been the one nation and ally to steadfastly stand between North Korea and military intervention from the rest of the world or, more specifically, the United States.
Given the tenuous geopolitical climate and fears that the North may soon conduct its sixth nuclear test, it would appear China's relationship with the North is in danger. That is, unless, one considers the long history, deep economic ties, diplomatic and territorial consequences of a break and the potential flood of refugees that have long been reasons for why China has staunchly backed North Korea.
As recently as Thursday, China once again attempted to play peacemaker between the U.S. and North Korean leader Kim Jong Un, calling on both sides to avoid a military conflict while asking the latter to curb a nuclear program that's long been outlawed by the United Nations.
"Military force cannot resolve the issue," Chinese Foreign Minister Wang Yi said to reporters in Beijing, according to Reuters. "Amid challenge there is opportunity. Amid tensions we will also find a kind of opportunity to return to talks."
"Buffer Zone'
One main reason for the call for a peaceful resolution stretches back nearly a millennium ago to China's dynastic eras. The Ming Dynasty regarded the Korean peninsula as a tributary state and attempted to fight off Japan for it. Later, the North remained virtually alone among Southeast Asian nations that cozied up to the U.S. following World War II and the partition of the peninsula after the Korean war.
"China from a geopolitical point of view as well as geostrategic point of view see North Korea as sort of a buffer zone from the potential encroachment, in a sense, surrounding China by powers that are all aligned with the United States," Arthur Dong, professor at Georgetown's McDonough School of Business, told Newsweek Thursday. "That ring fence that's sort of been built in the post-World War II period with American allies, starting with South Korea, then on Japan, then on to Taiwan and certainly places like Okinawa and the Philippines.
"China is looking at this as potentially a military threat, and thus having a need to continue supporting its allies no matter how unsavory those allies are with the North Korean regime."
It's of utmost importance to China to not lose ground to the U.S. , Dong said, even if it means defending a regime known for oppressing its people.
"China wants to reclaim its status as sort of the predominant power in east Asia, and in order to create that sort of perception they have to stand up for any ally in the region," he said.
The economics of the China-North Korea relationship is a crucial reason why President Donald Trump and others have called for more Chinese intervention. While serving as a military and diplomatic ally, China's also far and away the North's biggest economic anchor. As recently as 2015, the Chinese accounted for 83 percent, or $2.83 billion, of the North's exports, according to the MIT project, Observatory of Economic Complexity. The next closest trade partner was India, at $97.8 million, or 3.5 percent.
China has already attempted to make Kim understand the economic lifeline it represents to his people and regime. The North's biggest export by far is coal, which accounted for nearly $1 billion of its products, but China sanctioned coal shipments on February 26, and earlier this month some two million tons of coal was being re-directed back to the North from Chinese ports.
Still, China's trade with the North actually increased in the first quarter of 2017. Overall, trade increased 37.4 percent year-over-year, with a 270 percent increase in North Korean iron in January and February, data released Thursday showed according to The New York Times.
It appears the new administration may have considered the strong economic links between China and North Korea when it offered to essentially roll back one of the president's top campaign stump speech points. Trump, who prioritized national security when meeting with Chinese President Xi Jinping earlier this month, attempted Tuesday to entice Xi's government by offering a better trade deal between the two superpowers if China could tighten the reins on Pyongyang.
The people of North Korea, many of whom have likely clamored for relief from Kim's oppressive government and those of his father and grandfather, also play a critical role in China's defense. The population stands at 24.9 million, and any major military offensive that leads to a regime change could flood both China and South Korea's borders.
"You lose control of your borders. If there's widespread refugees, you'll have literally millions of people amassing towards the border," Dong said. "You're not going to wind up shooting them all. So you have to be prepared for this unintended consequence, that's there's going to perhaps be this great humanitarian disaster should war break out."