Donald Trump Backtracks, Saying China Is Not a Currency Manipulator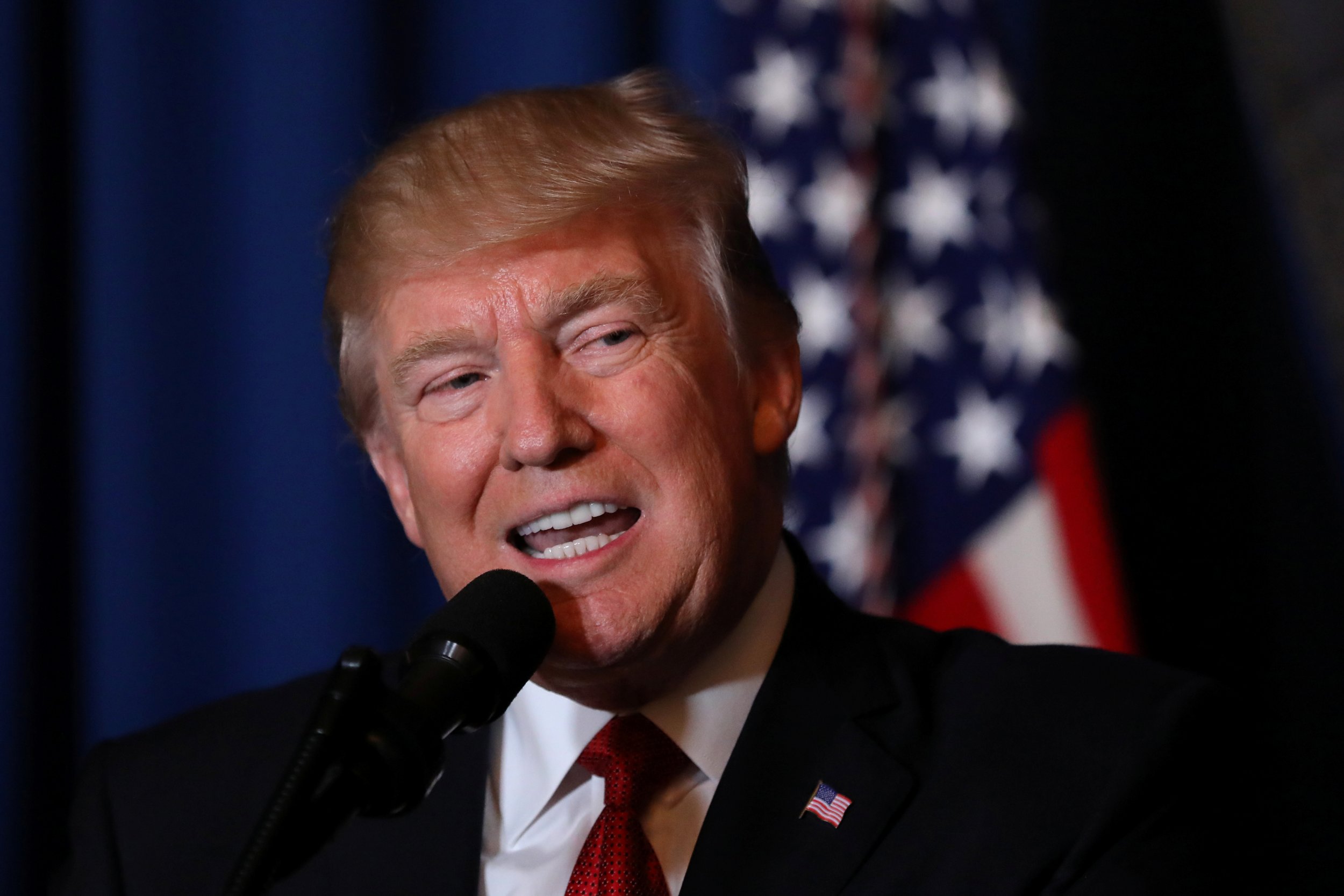 Donald Trump has backtracked on a campaign statement accusing China of being "currency manipulators" and confirmed that Beijing will not be named and shamed in a report due to be published in April.
In a Wall Street Journal interview Trump said China has not been a currency manipulator "for some time" and had instead been trying to prevent its currency from weakening. His comments come after Chinese President Xi Jinping visited the U.S. last week.
It marks a significant shift in Trump's position throughout his election campaign, when he said that the U.S. was allowing China "to rape our country" by having a high number of exports. On his first day in office he claimed China was manipulating the yuan to get ahead in trade, and spoke of his plans to reduce Chinese imports.
Though he has acknowledged making lots of money doing business in the country and at one campaign rally claimed to "love China," Trump has generally spoken disparagingly about China many times in the past. On Good Morning America in November 2015, he said: "Because it's an economic enemy, because they have taken advantage of us like nobody in history. They have; it's the greatest theft in the history of the world what they've done to the United States. They've taken our jobs."
But his tone has shifted since Xi visited Mar a Lago on April 6. After the talks, the president said that Washington and Beijing had made "tremendous progress" and has spoken of his "great chemistry" with Xi Jinping, and "friendship."
A Treasury spokesperson later confirmed to press that China would not be included in an annual report on global currency manipulation that outlines the foreign exchange policies of America's trading partners. Trump also warned that a strong dollar could eventually hurt the U.S. economy.
"I think our dollar is getting too strong, and partially that's my fault because people have confidence in me. [It is] very, very hard to compete when you have a strong dollar and other countries are devaluing their currency," he said.